André de Dammartin (Dampmartin)
architect; d. about 1400.
Andre was employed at the Old Louvre in the year 1365. January 28, 1380, he was called to Troyes (Aube, France) to inspect the works at the cathedral. In 1383, by letters patent of Philippe le Hardi, Duke of Burgundy (b. 1342; d. 1404), he was appointed chief architect of all his constructions and especially of the church and monastery of the Chartreuse near Dijon (see Claux Sluter). In 1384, with Raymond du Temple, he inspected the works at the château of Rouvres (France).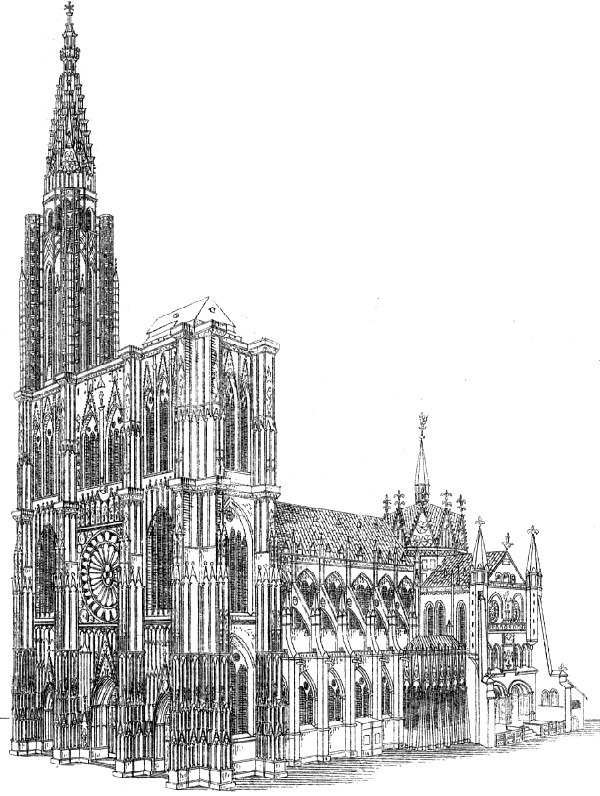 Strasbourg Cathedral (1230-1365); thirteenth and fourteenth centuries; the tower was completed in (1399-)1439.
Seroux