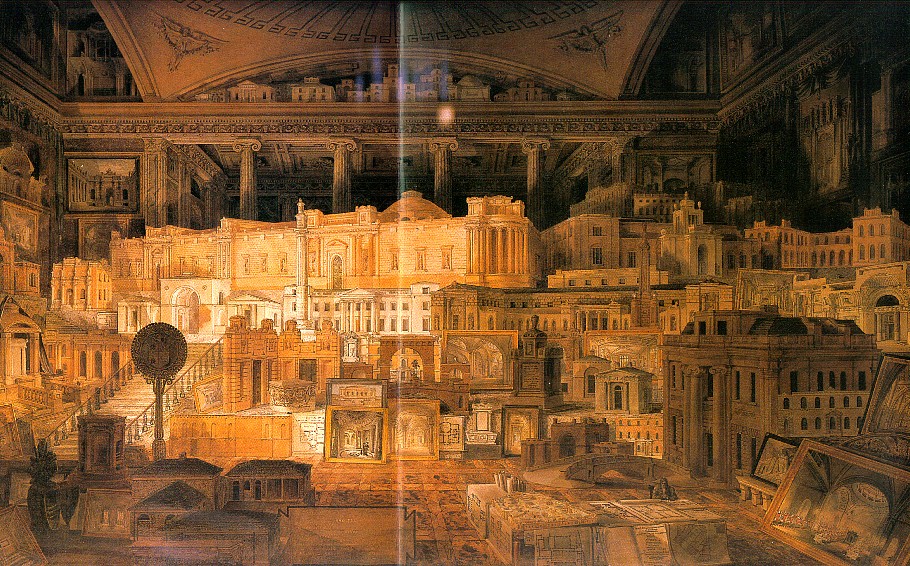 --looks like the Soane Room within a Virtual Museum of Architecture.
'A selection of buildings erected from the designs of J. Soane, Esq., RA, between 1780 and 1815'. Watercolour drawing exhibited by Joseph Gandy in the Royal Academy, 1818. It illustrates over 100 of Soane's buildings, shown either as models or drawings, assembled in a Soanean room. Most conspicuous (left centre) is the Bank of England, to right of which is the Dulwich Gallery. On the extreme left, in shadow, is 13 Lincoln's Inn Fields, with Mrs. Soane's tomb, draped in black, to right of it. Lower right, in shadow, is Tyringham. At a table (right center), covered with plans and models, sits a draughtsman--presumably Gandy himself.
John Soane (London: Academy Editions, 1983), p. 108b.