2000.03.06
new set of ideas
2. Church of the New Jerusalem as reenactment architecture since it is a true "Gothic" masonry structure. I will note the reduced scale and the deliberate "design" to make nothing perfect...
5. VSBA reenactments at Princeton...
6. ...the M/G parking garage reenacting Kahn's Richard's Medical Towers, and the large clerstory at the new VSBA lab reenacting the large (upper) clerstory of the Furness Library tower.
9. ...manipulating the new images of the VSBA Best Products building, I again saw a clear example of how I could exploit Quondam's collection in terms of digital "infinitude".
10. ... the paper "Damaged goods or museum peace"...


2000.03.06
reenactment in Philadelphia
1. the Merchant Exchange and the choragic monument in Athens--this also relates to Schinkel's...
2. Strickland's Second Bank of the US and the Pantheon (and hence the model for many subsequent American banks).
3. Girard College as a "true" Corinthian temple.
4. B.F.Parkway as the Champs Elysee/Place de la Concorde.
5. the 2nd Street church tower reenacting City Hall tower--also the church on south 22nd street?
6. the Art Museum on Fairmont reenacting the Athenian acropolis.
7. Franklin Court.
8. Welcome Park.
10. cardo and decumanus.
11. Guild House reenacting Ahavath Synagogue.
2006.03.06 14:30
God's will as urban planning?
Just thought it worth mentioning that the full title of St. Augustine's The City of God is The City of God Against the Pagans.


2013.03.06 10:16
6 March
In terms of Latrobe's involvement at Ury House, I suspect Latrobe provided Miers Fisher with renovation designs for Ury House just prior to his (Latrobe's) move to Washington D.C., thus the work at Ury House proceeded without Latrobe's supervision. As Latrobe's appointments in Washington came to an end, 1810-11, Latrobe returned to Ury House and recorded the work that had transpired.
13030601 La Villette Housing model plan


14030601 Danteum Ottopia/IQ11 context plans
14030602 Danteum Pantheon Paradigm context plans
14030603 Palace of Assembly Chandigarh context plans
14030604 Palace of Assembly IQ02 context plans
14030605 Palace of Assembly NNCT/Chandigarh context plans
14030606 Pyramids of Gizah Egyptian context plans
14030607 Pyramids of Gizah Philadelphia context plans


15030601 Palais des Congrès @ GAUA model
15030602 Palais des Congrès @ GAUA model adjusted
"Places do indeed have spirit, they are embued with the activities that have taken place there."

2014.03.06 21:56
The Problem With Architecture Today (and the Solution)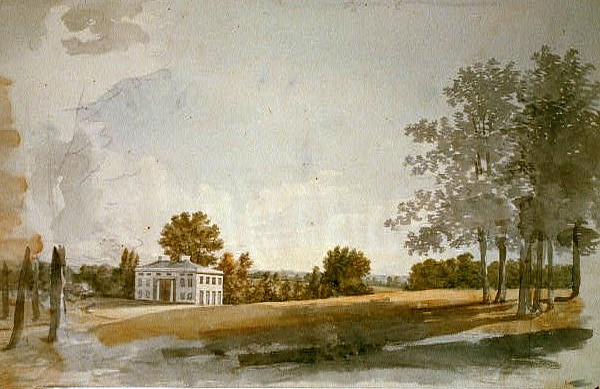 Imagine that, the Architect of the U.S. Capitol unwittingly painting a watercolor of the place from which the first virtual museum of architecture eminates. And may the spirit of John James Audubon be with you. Amen.


16030601 Parkway Interpolation plans site plan 4400x8800 IQ19/23 2278i17
16030602 Villa Savoye plan site plan 2200x1100 Ury IQ61 2156i22
16030603 Sober House 1 plans site plan 2200x1100 Ury IQ61 2286i10
16030604 Analogous Building Danteum Plus Ultra Breslauer Platz Wallraf-Richartz Museum Museum of Architecture Arch of Constantine ASouq Neighborhoods plans site plan 2200x4400 IQ15/16 2287i07
16030605 Franciaville Housing site plan 4400x2200 IQ23 2292i09
16030606 Ideal City Reenactment plans site plan 2200x1100 IQ64 2297i05