1996.07.06
Palais des Congrès documentation
The Palais des Congrès documentation is now in progress. The document is developing as the work proceeds. The content is broken down into several parts. Part one presents the site and the building. Part two presents the promenade architecturale formula. Part three compares the Palais des Congrès with Hejduk's House 10: Museum. Part four presents a straight-forward comparative scale analysis.
Part four will be the most resourceful. There will be plan comparisons with other buildings designed by Le Corbusier, as well as with other buildings in the collection including Center City Philadelphia, the Ichnographia Campus Martius and historical plans via Durand. The Center City Philadelphia comparison will highlight the similarity between the Palais ramps and the ramps of the Vine Street Expressway/I-95 connection. There will also be split-elevation comparisons.
This documentation will be the first of an ongoing series of documentations from the Virtual Museum of Architecture.
2007.07.06 10:17
Bach and architecture
Is there here the suggestion that OMA (unwittingly?) hyper-reenacts Barock musik composition?
see the "Patent Office" within Content:
"Social Condenser" (1982)
"Strategy of the Void I" (planning) (1987)
"Timed Erasures" (1991)
"Loop-Trick" (1987)
"Strategy of the Void II" (building) (1989)
"Stacked Freedoms" (1989)
"Inside-Outside City" (1993)
"Disconnect" (1994)
"Everywhere and Nowhere" (1994)
Variable-Speed Museum" 1995)
"Inert Modified" (1997)
Tall & Slender (1996)
Skyscraper Loop (2002)
"Cake-Tin Architecture" (2002)
"End of the Road" (2003)
Do these design "patents" pass the Baroque Prenancy Test ?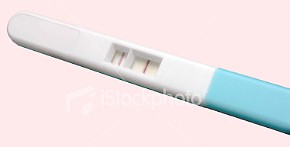 Result: will a future building look like this?
2008.07.06 11:15
How "futuristic" really is SCI_arc?
Is there a way to photoshop not by HAND?
Drawing and collaging by WORD OF MOUTH, now that's futuristic!


2008.07.06 19:16
architecture, technology, magic & war
You know, there actually were such things as "trade secrets". And maybe that's what the Great Pyramid really is, the world's largest manifestation of trade secrets.
13070601 Wallraf-Richartz Museum elevations site plan


14070601 Ury Farm c1812 site plan site model