06112001 Conference Room of the Olivetti Headquarters Milton Keyes
2007.11.20 16:58
Architecture Movies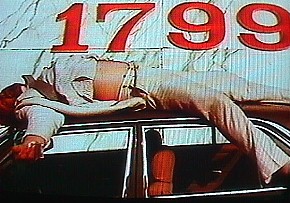 Stourley Kracklite, the architect in The Belly of an Architect lands dead on the roof of a car after letting himself fall off backwards from the Victor Emmanuale Monument.
2009.11.20 11:50
The Great Books (of Architecture)
The Decline of the Whiskey Empire
Eutropian Theories
Voodoo Valley, 19120
buildings that move(d)
Apostate Architecture
Kissing That Reality Good-bye
The Last Great Pagan Architecture of Rome
Uninhibited Habitations
Architecture of the Divided States of America
Appositional Architecture
Rita Novel This Sontag

2009.11.20 15:34
The current state of Architecture Theory
Here's what comes to my mind when I (too) wrestle* with then what.
I made a bunch of collages during the summer of 2001. These were done for art, and not for architecture, but there was some architectonics within some of the collages.
Last year there was "has the sun finally set on oma?" thread here at archinect/forum. To join in the discussion I wanted to post images of a couple recent OMA projects that I like. And while finding the images online and seeing the projects again and trying to figure how to explain why I like the projects I noticed a kind of strange resemblance to two of the collages I did in 2001. (I did not think that maybe OMA saw the collages online.) What happened at that moment of 'recognition' was an insight into how I myself could have found architectural inspiration in the collages.
*"Eternal Wrest" is the last chapter of Architecture in Critical Condition.
14112001 22002 grid for breakdown of NNTC centered in Ury
14112002 Ury/NNTC larger context working data