Juan de Badajoz
sculptor and architect.
Juan designed and, about the year 1537, directed, the execution of the plateresque work of the cloister of S. Zoil de Carrion de los Condes, Spain. He was architect of the cathedral of Leon, Spain, and completed the principal façade of the monastery of S. Marcos in that city.


Xamete
sculptor and architect.
An important master working in Spain in the early sixteenth century. In 1537 he made the candelabra of the Capilla de la Torre in the cathedral of Toledo. He also executed the fine portal of the cloister of the cathedral of Cuença.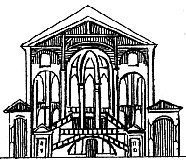 Transverse section of the Church of Stephen on the Mount at Paris, founded in the thirteenth century, and reconstructed in the sixteenth: it is distinguished by great elegance of design.
Seroux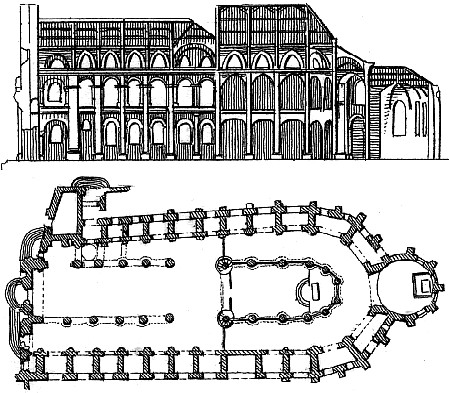 Plan and longitudinal section of the Church of St. Stephen on the Mount, Paris. Notwithstanding the alterations which this building of the thirteenth century has successively undergone, it is still one of the most remarkable of the Gothic buildings in France.
Seroux