b> Jehan Grappin (II)
architect and sculptor.
Son of Jehan Grappin (I). He worked at first under Pierre de Monteroult at the church of S. Gervais et S. Protais at Gisors (Oise, France). In 1562 he became himself supervising architect.


Pedro de Valdervira
architect and sculptor; d. 1562.
A contemporary and rival of Berruguete. He studied sw Michelangelo's works in Italy. In the town of Ubeda, Spain, he built the castle of Francisco de los Cobos, sectratery of Charles V, and the church of S. Salvador.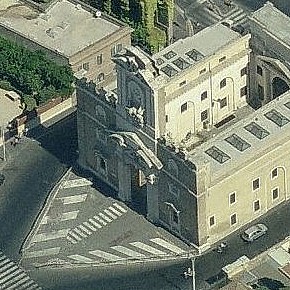 Michelangelo, Porta Pia (Rome: 1562).
2079 3120r 3120s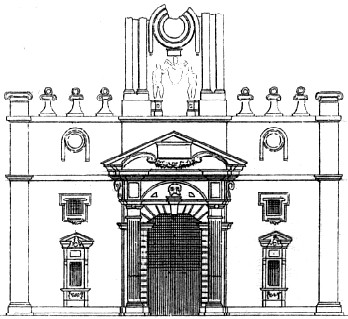 Fašade of the Porta Pia on the side towards the city, erected from the designs of Michael Angelo, under the pontificate of Pius IV, from 1559 to 1566; it was never completed.
Seroux