Jean Baptiste Rondelet
architect; b. June 4, 1743; d. September 28, 1829.
In 1763 he came to Paris to study under J. F. Blondel and later assisted Soufflot as inspector of the works at the church of S. Geneviève, afterward the Panthéon (Paris). In 1783 he obtained a royal pension and visited Italy. In 1785 he superintended the construction of the dome of the Panthéon under Brébion, who had succeeded Soufflot. In 1799 he was appointed professor at the École des Beaux Arts. Rondelet published Traité théorique et de l'art de bâtir (Paris, 1802, text 5 vols. 4to, pls. 2 vols. folio), Mémoires historiques sur le dôme du Panthéon français (Paris, 1 vol. 4to, 1814), Traduction des commentaires de Frontin sur les aqueducs de Rome, etc.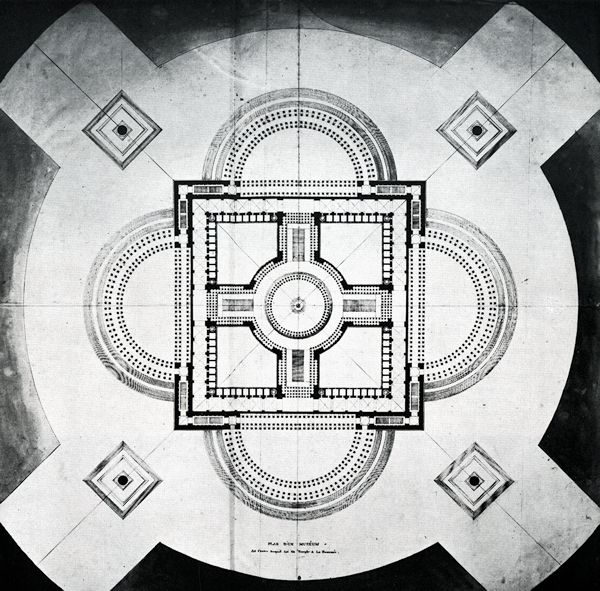 Étienne-Louis Boullée, Plan for a Museum (c. 1783).