2000.11.21
synthesis
Alex wrote:
Where is this 'immaterial' realm where the circle exists? I would like to make contact with it…….. It is worth noting that these 'perfect' shapes: circle (sphere) or cube or pyramid, etc. do not exist in nature. (The Earth, for instance is an oblate spheroid in other words, a sphere fattened at the equator). I am reminded here in Paul's thinking of Ptolemaic and Renaissance astronomies. They thought planets revolved in pure Pythagorean spheres (with musical accompaniment.) It took Kepler and Newton to show them they were wrong: the ellipse was the answer. Anyway, these perfect shapes do not exist other than as idealizations in peoples minds.
Steve comments:
While I agree with Alex about there really being no 'perfect' shapes in actual existence, I nonetheless can't help but believe that the real 'inspiration' for the perfect circle comes from the pupils of our very own eyes. Who knows, it might even be the physical 'perfection' of our sight perception organ that somehow makes our brains/minds think ideals exist in the first place. Kind of like the medium being the message.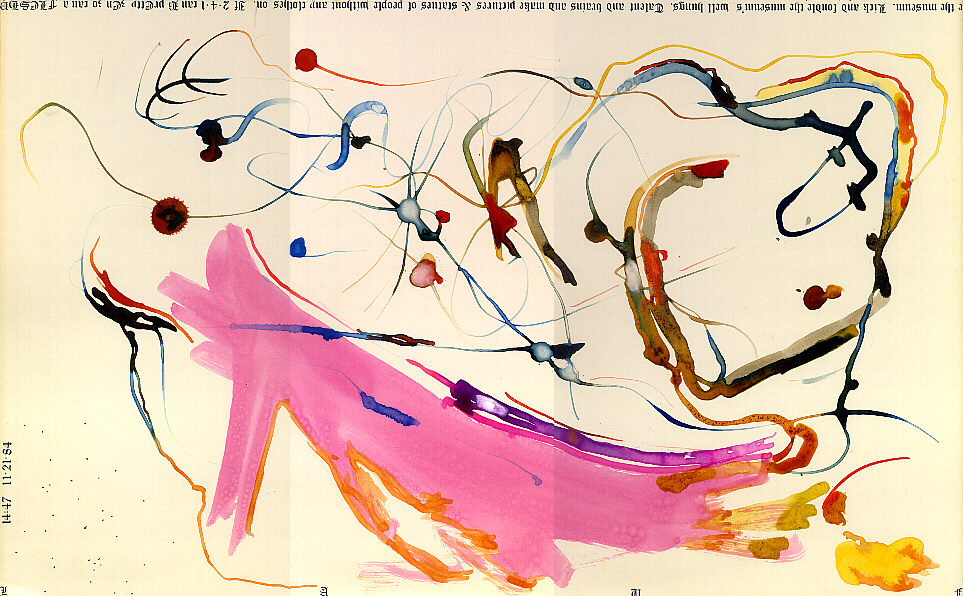 1984.11.21
Every so often, when I have about a half hour before it's time to turn off the computer, I do a web search of two architect names that don't usually have anything to do with each other, just to see what results come up. Last night I searched lequeu venturi, and one of the links was The Art Historian's Studio: a virtual allegory of the last 7 years of my intellectual life, a very satisfying cabinet of curiosities.
"The development of museums has plainly surpassed even the most optimistic hopes of the founders. Not only does the totality of the world's museums today represent a colossal accumulation of riches, but, above all, the totality of visitors without any doubt represents the most grandiose spectacle of a humanity freed from material cares and dedicated to contemplation."
Georges Bataille
"All things would be visibly connected if one could discover at a single glance and in its totality the tracings of an Ariadne's thread leading thought into its own labyrinth."
Georges Bataille
"Be wise, Ariadne, you have small ears, you have my ears: let a wise word slip into them: Must one first not hate oneself, if one is to love oneself? I am your labyrinth…."
Friedrich Nietzsche
"The interior is not only the universe but also the etui of the private person. To live means to leave traces. In the interior these are emphasized. An abundance of covers and protectors, liners and cases is devised, on which the traces of objects of everyday use are imprinted. The traces of the occupant also leave their impression on the interior. The detective story that follows these traces comes into being."
Walter Benjamin
Just over a week ago I searched hejduk piranesi, and one of the links was Anti-Vitruv & Super-Brunelleschi. It's a nice little virtual museum of architecture.