. . . lots of spontaneous territory . . . perhaps the laboratory for Towards a New Dexterity.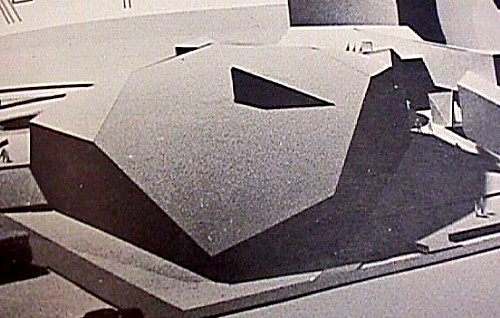 Hugh Hardy & Associates
Performing Arts Center, University of Toledo
Progressive Architecture Design Award Citation, January 1967

For every enaction there is a reenaction?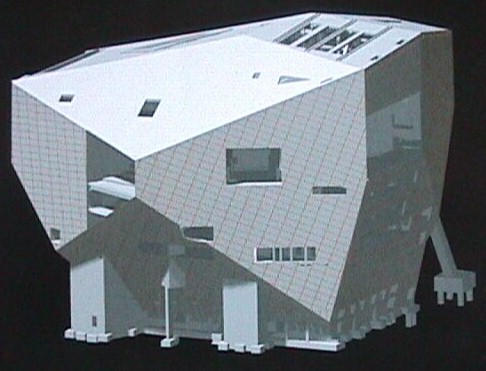 OMA/Rem Koolhaas
Casa da Musica
Porto, 2004
Display the Villa Savoye multicolored and with images (line work) on the walls.
Two Villa Savoyes collaged together - each could be a different color scheme and even a slightly different scale.
Replace the Ionic columns of the Altes Museum with the Parthenon columns (rescaled?).
Exaggeratingly stretch the Bye House in either direction.
Play with distorting the Dominican Convent.
Distort the Wallraf-Richartz Museum in the z direction.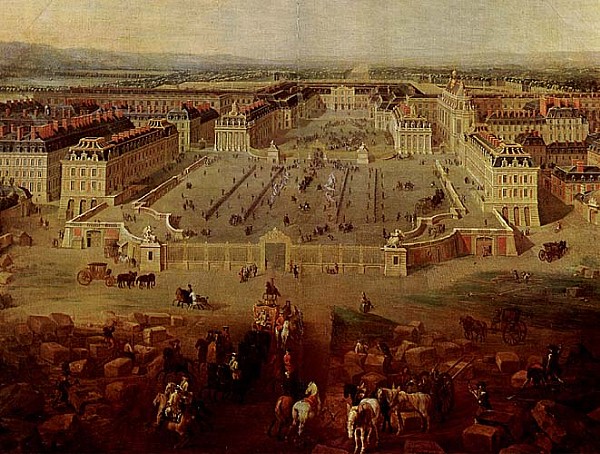 I'm thinking luxury housing, like putting the Louie back in St. Louie.

Isn't today 'first man on the moon' day?