...a new approach to the "accuracy" section inspired by M. Yourcenar's essay "Faces of History in the Historia Augusta." The main inspiration comes from the line, "Authenticity is one thing, veracity another." ...the notion that "sometimes a sense of poetry rises out of this mass of grim details."


"Here, then, we have the first main characteristic of play: that it is free, is in fact freedom. A second characteristic is closely connected with this, namely, that play is not "ordinary" or "real" life. It is rather a stepping out of "real" life into a temporary sphere of activity with a disposition all of its own. . . . Frivolity and ecstasy are the twin poles between which play moves."
Johan Huizinga
If it ain't Baroque, don't fix it.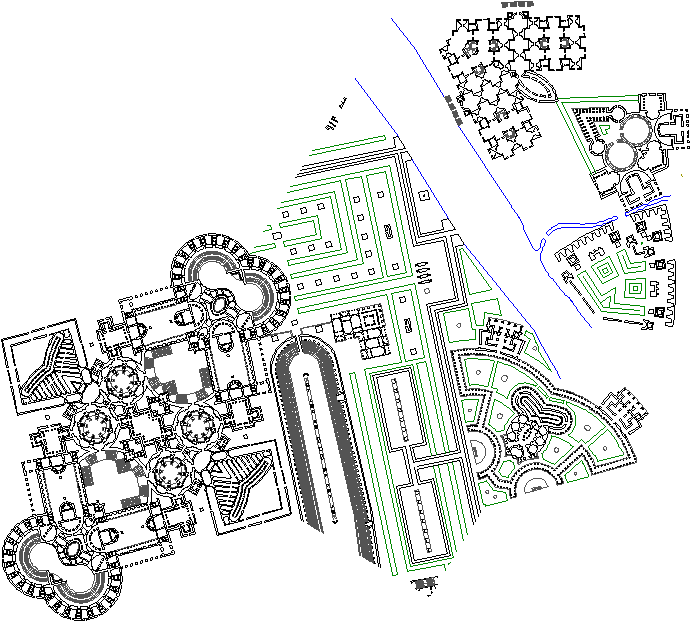 Campus Theatrics Times Two, SagaCity
Just did a side by side chronological overview of the work of Gehry and Eisenman, and in terms of architectonic, geometrical experimentation, Gehry manifests a greater and more mature repertoire.
Eisenman goes through a lot of intellectual and theoretical rigor to ultimately arrive at his geometry, but Gehry simply demonstrates that the intellectual and theoretical rigor isn't even necessary when it come to unprecedented architectonic geometries.
The only reason Eisenman's approach gets respect is because it fits well into 'higher' education. To have students pay large amounts of money to then learn that, "Hey, just look at Gehry, you can design pretty much anyway you want these days." just wouldn't go over well.