...Tafuri teaches nonlinear history, its irreducibility into overly simplistic explanations--in whose name the universe of architectural discourse pretends to provide a presumed disciplinary autonomy; he teaches "knowing through signs and conjectures . . . not bases and certitudes." He teaches the intrisic contradictoriness of history, or rather, the coexistence of a multiplicity of tensions within it; but he also shows how such a system of contradictions--even the historian's procedure itself--far from dissolving into an infinite series of centerless motifs and discourses, are rooted in certain values. ...
Research and unease turn out to be one and the same, then, for those who manage to make their own the innate risk within a history that is really a construction--a project--rather than a simple reconstruction of events exactly as they happened.
Marco Biraghi, Project of Crisis: Manfredo Tafuri and Contemporary Architecture (2013), pp. 172-3, 175.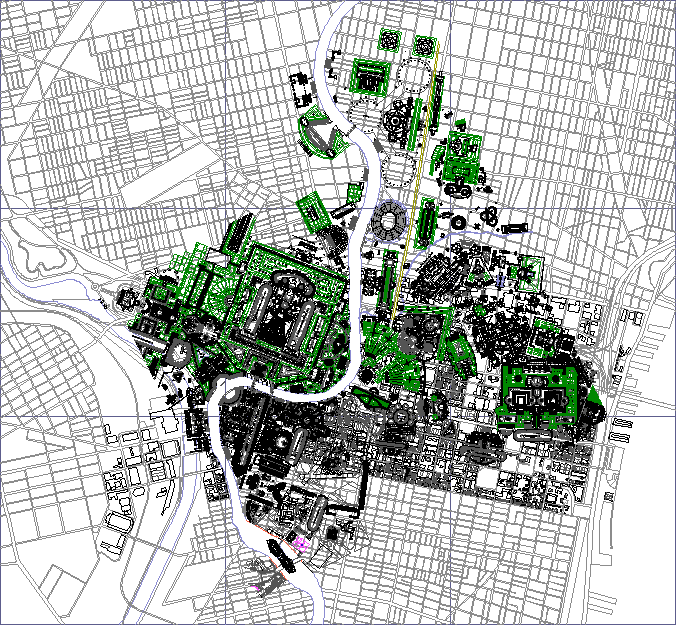 ...read Tacitus' Annals as well. The ancient authors offer a plentiful resource with regard to who built what, and what existed when, and even who knocked down what.

Does anyone know where the paintings of New York's Metropolitan Museum of Art were kept during W.W.II?
I have a few pieces of the place in my dining room, basement and garage--trophy's of teenage vandalism. One of the pieces is a 4'x1.5' flat slab of marble that in turn became the support for Anonymous Saint in Bikini While Jesus is Walking on Water.

...a place that takes the notion of (architectural) museum a step beyond. ...the generation of something other, i.e., not just a virtual museum that reenacts the museum typology, rather a museum that generates its own unique (original) collection, and indeed its own existence.

"less [walls] is more [windows]"
or
"less [windows] is more [walls]"

...essentially one enormous "death machine"--an entire complex devoted to the logistics of passing from this life to the next.

UPDATE
LEAVING OBSCURITY BEHIND
The 2005 Horace Trumbauer Architecture Fan Club Convention
"The Bilocating Barnes Foundation"
Saint St. Catherine de Ricci, Dr. Albert C. Barnes, Louis I. Kahn
is now scheduled for 13 February 2005.
This presentation is an evolution of "Reenactionary Bilocating Architecturism," the previously slated paper by St. Catherine de Ricci and Louis I. Kahn.
"That was Henri (Matisse) on the phone. He's thrilled about this new bilocating Barnes idea."
"That's great, dear. Now see if you can find out where the Electro-Magnetic Intelligencer was originally published. We know it's the first US electrical journal, beginning it's publication on 18 January 1840, but I can't find out where exactly that happened."
"You're funny! You know I'm presently completely useless with my having to reenact my first feeling of mental illness 18 January 1871 at Versailles."
"You're funny too! You just got sick because it wasn't you they were crowning German Emperor!"
"Ha! Ha! And who's great idea was it for Ned and Eva to renew their 18 January 1912 marriage vows next Tuesday at the New Town Hall of Germantown? Get it? A reenactment inside a reenactment that reenacts a reenactment of something talented ancient Greeks once earned."
"Oh, that's right! Your Uncle Otto was the first King of Modern Greece, wasn't he?

The Best of Rita Novel Anytime
2008.01.15 17:25

The novel I'm reading now is a non-theory Western--Bling, Blang and Blog.

Is design less pure once it is "affordable"?