2008.04.28 17:03
the state of drawing in education
blah-blah-blah is a real tool!


2008.04.28 17:02
the state of drawing in education
I just read this whole thread to blah-blah-blah and this is the result.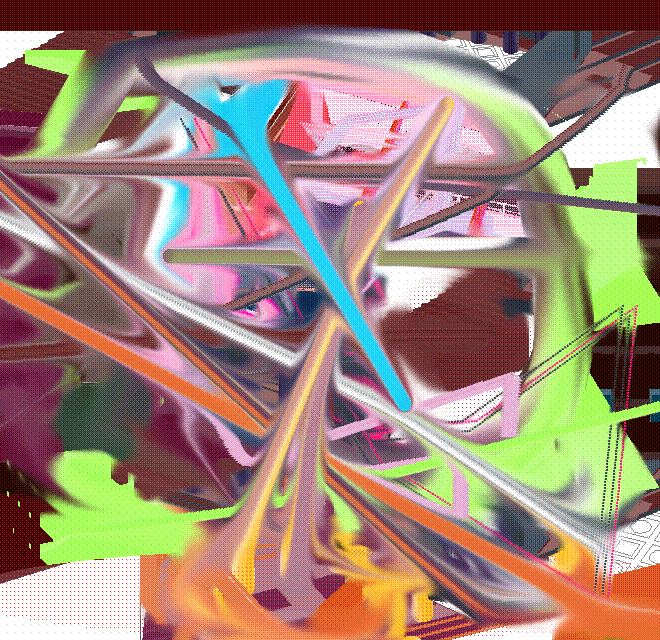 And when I just read agfa8x's last post the result is this.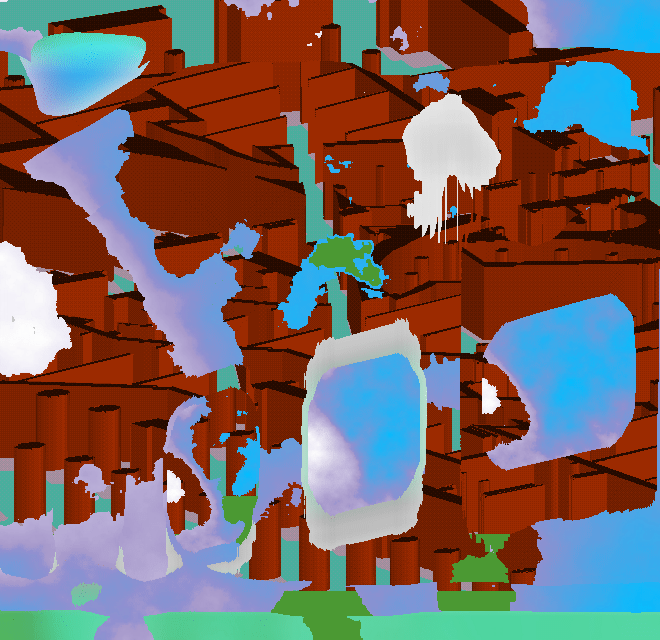 It's nice to see what ideas really look like.
2008.04.28 11:01
the state of drawing in education
I learned about lineweight, texture, scale, etc. mostly by looking at drawings.
It seems that da Vinci was really good at imagining tools.


2008.04.28 10:38
the state of drawing in education
tomorrow's inspiration: the message is the medium.


2008.04.28 10:28
the state of drawing in education
"I still use ARRIS because I can play it like a concert piano."
--a thread a this web site, 2004.11.24 11:45
Since it's wet outside, I'll be inside today. Ah, a whole day just tickling the keys.
today's inspiration (read last night):
"The third phase is distinguished from the second only because in the later period the number of partial images is increased as much as possible to create the effect of infinitely more images."
Frankl, Principles of Architectural History, p. 152.
Personally, I don't utilize drawing so much to represent, rather to explore and learn.


2008.04.27 21:00
Happy Birthday Jim!
Apparently, for some, new history is a mystery.
I say their object is definitely academic. As in, so the question, so the answer.


2008.04.27 20:42
the state of drawing in education
As to, "when CAD hit the scene the issue could only ever be framed between technical convenience and efficiency vs sentimental nostalgia," that really isn't the case, because the real frame was that those that did not have CAD ability feared their lack of CAD ability. And those with fear quickly try to transfer the fear toward those with CAD ability by suggesting that CAD itself is lacking.
I was extremely fortunate to learn CADD via Intergraph, a very sophisticated design/drafting 2d and 3d software, complete with 12 button cursor (NOT a mouse), extensive menu pad, 36"x48" digitizing surface, two 19" graphic screens, thus the 'inputting" was very fluid, if not also sensate, proportion, rythm, strength, continuous.
The reason I like CAD so much is because I like drawing architecture even more.
I like how The Portfolio and the Diagram begins with a quotation regarding Durand's Recueil et parallele des edifaces de tout genre. That's one of my favorite architecture books. Bought the Princeton Architectural Press boxed reprint back in 1982/3, and a 1828 Italian 3 vol. with text edition 2002, and then I sold the 1980s reprint on eBay a few years ago. For some reason, the Italian edition has more that twice as many plates as the 1980s reprint. Durand should have entitled it Size Matters.


2008.04.27 16:43
the state of drawing in education
I've been using CAD to draw architecture for 25 years now, and it hasn't been data input, rather data generation. Architectural drawing with a pencil or pen also amounts to data generation.
data
1. Factual information, especially information organized for analysis or used to reason or make decisions.
2. Computer Science Numerical or other information represented in a form suitable for processing by computer.
3. Values derived from scientific experiments.
I don't think you're for difference at all. I've mastered all kinds of pencils including Prisma Color, and Pelikan Graphos, Rapidographs. Leroy, Presstype, Kroy, Intergraph, Arris. My advocacy of CAD is not ignorance nor "disciplined amnesia", rather an ongoing evaluation. The work of my entire adult life (starting 1978) has involved drawing architecture. Thirty years ago this summer I will have been in Perry, Missouri generating ink on mylar drawings that are now in the Library of Congress. In 1985 I was at the University of Pennsylvania generating a 3D CAD model of Center City Philadelphia for the Philadelphia City Planning Commission. And since 1996 I've been directing Quondam - a virtual museum of architecture. Through thousands of hours of drawing architecture experience, I've learned that architectural drawing via CAD simply provides more advantages relative to the hours spent drawing.
As to 'collective alienation', perhaps what differentiates me most is that I haven't fetishized an architectural drawing in a very long time.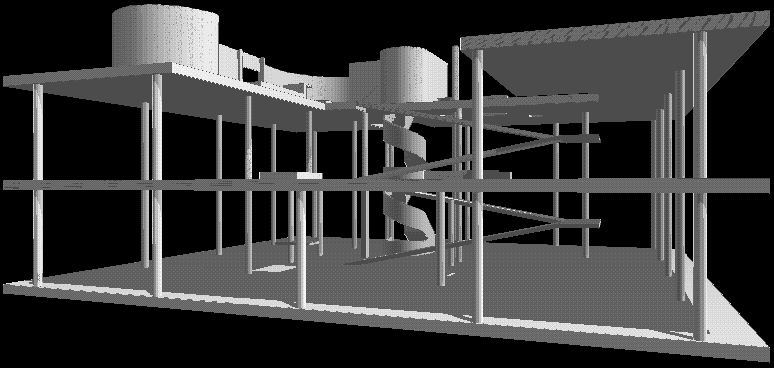 "...it may not seem so obvious, but it is probably more true that the way we think influences the way we use tools."
--QBVS1, p. 31.