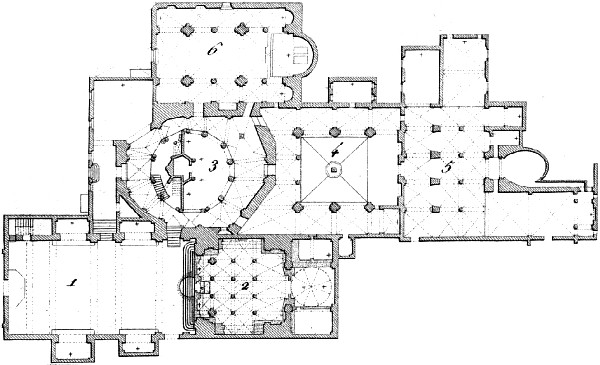 1. The six churches of which the plans are here given, nos. 1 to 6, are thus grouped at Bologna, under the title St. Stephen, the church no. 1, however, being more particularly dedicated to the saint.
2. Subterranean Church of S. Lorenzo, beneath that of St. Stephen, and serving as the Confession.
3. Church of the Holy Sepulchre; according to tradition the baptistery of St. Peter and St. Paul, no. 6, the first cathedral built at Bologna.
4. Another church, called the Court of Pilate.
5. Church of the Trinity.
6. Church of St. Peter and St. Paul.