2012.11.29 15:35
29 November
Found some summer 2011 images at flickr of where I went walking today, which is the first time I'm seeing the place in full foliage.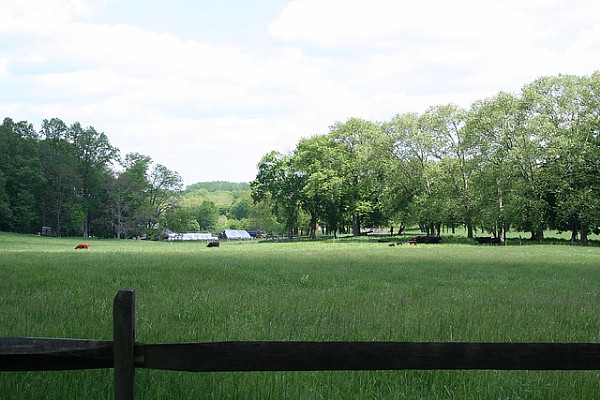 There were about a dozen cows here around noon today, mostly sitting, and one cow suddenly decided to chase one of the three crows that was also amongst them. I live down the valley and on top of the next big hill through the center of the trees to the right.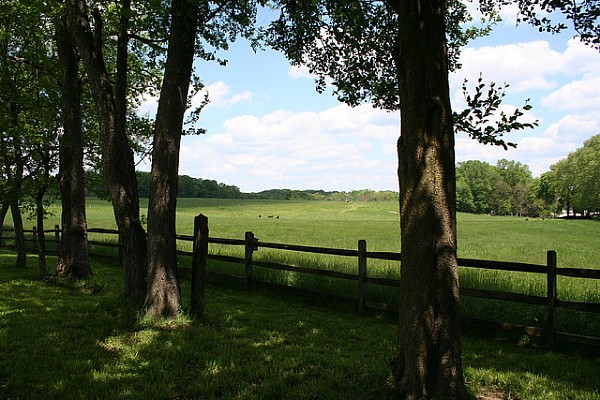 Saw what I believe to be the same fox I saw at the beginning of my walk (along the northern-most fence) running through this field. Imagine that, seeing a fox run across the fields of Fox Chase Farm.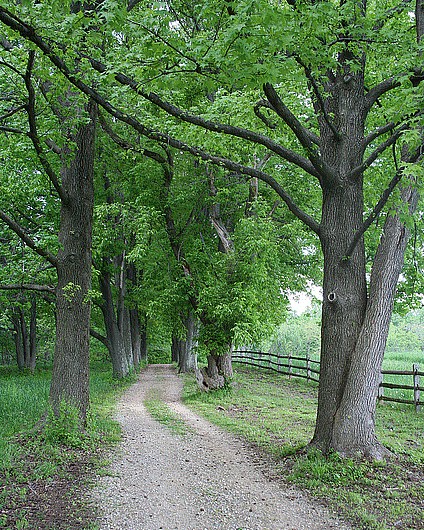 One of what are at least three tree allees leading to or from the quondam site of Waterman Mansion, which is directly adjacent the farm fields.
13112904 IQ04 Philadelphia model data axonometric 2093i25
13112905 IQ05 Philadelphia model data axonometric 2093i26
13112906 IQ06 Philadelphia axonometric 2392i94
13112907 IQ07 Philadelphia model data axonometric 2093i27
13112908 IQ08 Philadelphia model data axonometric 2093i28
13112909 IQ09 Philadelphia model data axonometric 2093i29
13112910 IQ10 Philadelphia model data axonometric 2093i30
13112911 IQ11 Philadelphia model data axonometric 2093i31
13112912 IQ12 Philadelphia model data axonometric 2093i32
14112901 Cooper & Pratt House at Ury/NNTC plan site plan 2246i06 b c
14112902 House ofr Otto 1 at Ury/NNTC plan site plan 2305i09
14112903 Acropolis Q at Ury/NNTC plan site plan 2266i18


14112901 SANAA A Circle of Interaction Nanjing


15112901 House for KFSchinkel 01-06 plans 2239i22


16112901 Campo Rovine wall extrusions IQ63s04 2413i41
18112901 GAUA03 Colosseum Villa Stein de Monzie Bauhaus Hotels at the Palais des Congrès Wagner House Jewish Museum House for Otto 8 plans placed unedited 2429i310
18112902 GAUA03 Colosseum Villa Stein de Monzie Bauhaus Hotels at the Palais des Congrès Wagner House Jewish Museum House for Otto 8 plans 2429i311
18112903 GAUA04 Pantheon Villa à Garches Fifty by Fifty House Acadia National Park Headquarters Building Brant House Addition Villa dall'Ava House for Otto 9 Circle Squared Museum New Atheneum plans placed unedited 2429i312
18112904 GAUA05 Temple of Venus and Rome AEG Turbine Factory Single House Weissenhof Notre Dame du Haut Smith House Clay Workers Co-op Wacko House 001 House for Otto 10 Palais House 10: Museum House for Karl Friedrich Schinkel 008 plans placed unedited 2429i313


18112901 Herzog & de Meuron Skolkovo Institute of Science and Technology Moscow


19112901 Fragmented Architectural History Department wireframe facade work 2485i01


20112901 iq61.15 Ury Farm Dominican Motherhouse Eclectic Houses Acropolis Q plans model 2206i41
20112902 Mayor's House working model @ iq61.15 2269i12
20112903 Eclectic House Acropolis Q @ iq61.15 plans models 223ai22


21112901 promenade architecturale Pantheon Altes Museum Danteum (col=37) Palais des Congrès plans models 206gi57
21112902 promenade architecturale Altes Museum model Pantheon Danteum Palais des Congrès plans 2120i58