2001.12.10 13:12
land of truths?
...the recent phrase "and not a oak tree to be seen, less, land of oak trees" has resonated in my mind since reading it. Albeit sad, its truth can hardly be disputed. It really does make one think about what's real and what isn't. For example, does Philadelphia ever truly live up to it's name which means brotherly love? Or does New York have much to do with Old York (which I assume is York, England)?
Quite by accident (on Friday) I found a new book entitled The Geometry of Love by Margaret Visser. This book is all about the church St. Agnes Outside the Walls, Rome. Visser essentially describes every aspect of the church, and in so doing delivers an amazing portrait of a single place and all its (space/time) meaning.
In yesterday's NYTIMES, the article about Philadelphia's new concert hall begins with describing Philadelphia as "a city that time often seems to have forgotten." Maybe I should start referring to myself as Steve, from Tempobliviopolis.


2005.12.10 16:07
What are you reading?
Bloomingdale's Book of Home Decorating by Barbera d'Arcy. Copywright 1973 First edition.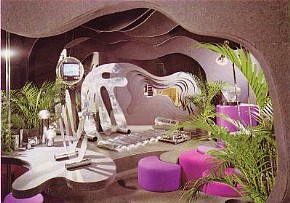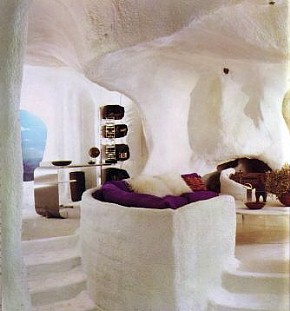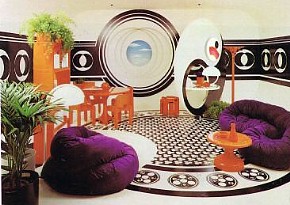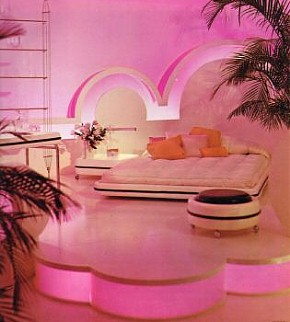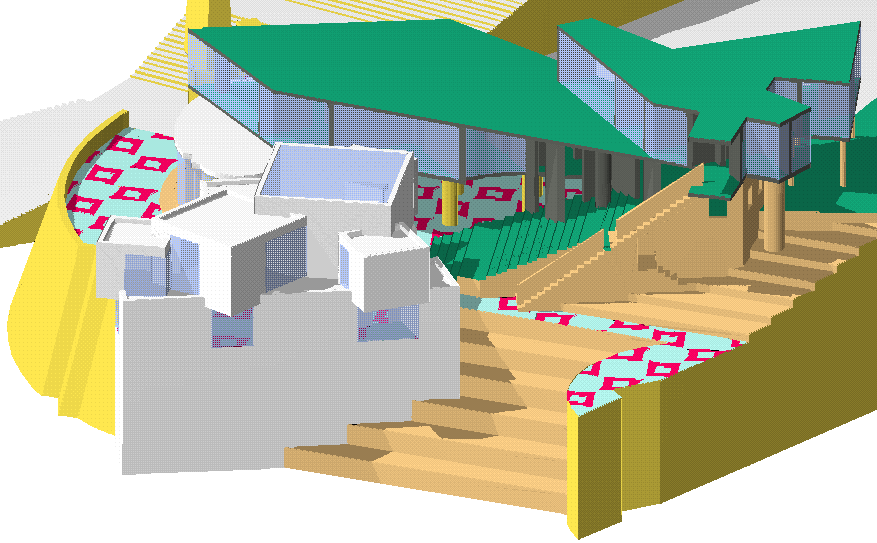 06121001


06121001 Acropolis Q 2285i05 b


08121001 ICM scanned plans raw 2390i19


12121001 Basilica Sessorianum site plan true north 206ci02


13121001 30th Street Station Railyard studies ICM mirror-copies working data masterplan 2431i07
13121002 30th Street Station Railyard studies Pyramids plan model 2060i11 2431i08
13121003 30th Street Station Railyard studies IQ4 IQ7 ICM mirror-copies Pyramids plan model 2060i12 2431i09
13121004 30th Street Station Railyard studies IQ4 IQ7 ICM mirror-copies Pyramids axonometric (-70,0,-20) 2060i13 2431i10
15121001 museum compilation IQ Northeast Philadelphia plans 2092i13 b c d e f


16121001 NL Nieuwe Nobelaer Etten-Leur


17121001 Stockholm Public Library plans section elevation 2144i03
17121002 Tuberculosis Sanitorium site plan plans sections 215ci01
17121003 Casa del Fascio plans elevation section 2161i02


18121001 GAUA29 Salon d'Automne Weiss House Electronic Calculation Center Olivetti at Rho-Milan 10x10x10 Cube Grotta Residence Lauf Haus der Kunst Gooding Trice Villa ASouq 004 plans placed unedited 2429i337
18121002 GAUA30 Maison du Peintre Ozenfant 860-880 Lake Shore Drive Apartments Neue Nationalgalerie Eclectic House House in Laguna 001 House for Otto 3 Jung Zaha House ASouq 005 plans placed unedited 2429i338
18121003 GAUA31 Schindler-Chace House Glass House Levy Memorial Playground Gooding House Weishaupt Forum House for Otto 4 Trivilla Savoye Section House plans placed unedited 2429i339
18121004 GAUA32 Maison La Roche-Jeanneret Eames House and Studio Maison de l'Homme Dresdner Bank Netherlands Architecture Institute House for Otto 5 Cut & Paste Museum Mies van der Hejduk Quondam House plans placed unedited 2429i340
18121005 GAUA04 Pantheon Villa ā Garches Fifty by Fifty House Acadia National Park Headquarters Building Brant House Addition Villa dall'Ava House for Otto 9 Circle Squared Museum New Atheneum plans placed 2429i341
18121006 GAUA01 Stonehenge Temple of Venus and Rome Palace Stoclet Robie House Schröder House Maison Curutchet House 10: Museum Neue Staatsgalerie Arcadia Pavilion House for Otto 6 Duchamp Inn Andalusian Houses plans placed 2429i342
18121007 GAUA05 Temple of Venus and Rome AEG Turbine Factory Single House Weissenhof Notre Dame du Haut Smith House Clay Workers Co-op Wacko House 001 House for Otto 10 Palais House 10: Museum House for Karl Friedrich Schinkel 008 plans placed 2429i343


18121001 OFFICE Tim Van Laere Gallery Antwerp
18121002 Sou Fujimoto New Cultural Center Ishinomaki


19121001 iiq03 model work 2392i148
19121002 iiq04 model work 2392i149
19121003 iiq03 base plans 2392i150
19121004 iiq05 model 2392i151
19121005 iiq05 base plans 2392i152
19121006 iiq05 base plan development 2392i153
19121007 iiq06 model 2392i154
19121008 iiq06 base plans 2392i155
19121009 appositional plans Fisher House Wacko House 002 Stusio Gooding Trice House Savoye Shadowed Annexation ASouq 003 2187i08