Sir Benjamin Thompson
Count Rumford; b. March 26, 1753 (at Woburn, Massachusetts); d. August 21, 1814 (at Paris); soldier and scientist.
The famous Benjamin Thompson who received from Charles Theodore, Elector of Bavaria, the title of Count Rumford, laid out the Englischer Garten, in Munich, Bavaria.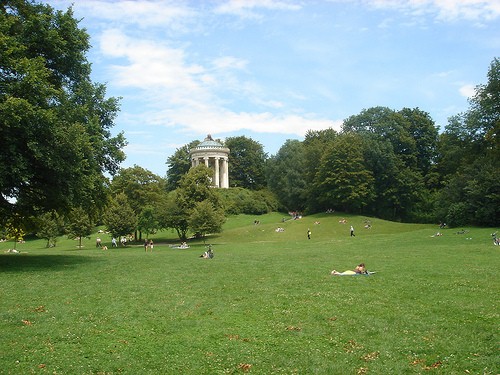 Sir Benjamin Thompson, Englischer Garten (München: 1789).