1998.07.17

UNEP Headquarters
Nairobi, Kenya, 1977 (project)
James Stirling, Michael Wilford & Associates

This scheme is one of several possible alternative layouts proposed for the new United Nations Environmental Programme, which was to be located on the outskirts of Nairobi. The program specified that the Center should "exemplify the environmental policies of UNEP and be responsive to local condition." The initial alternatives included low energy/low rise buildings with cooling ponds, a windmill park and a solar lake.
Rendered site plan

Aerial perspectives

The shadows represent the position of the sun at 10 am on 20 May.
(Nairobi is 1 degree south of the equator.)
.


Site plan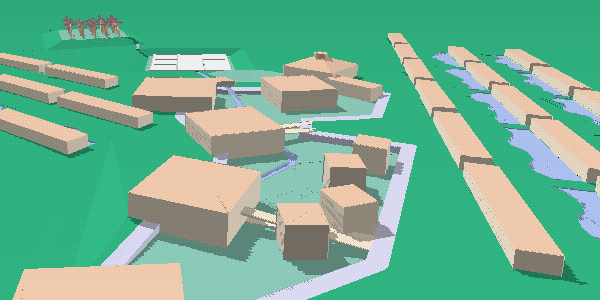 Aerial perspective from 300 feet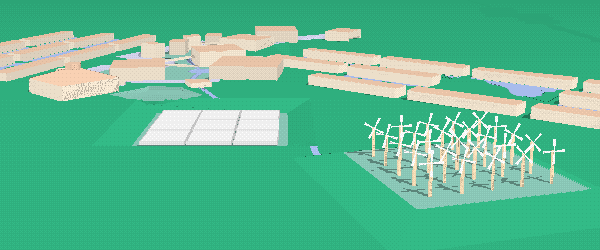 Aerial perspective from 300 feet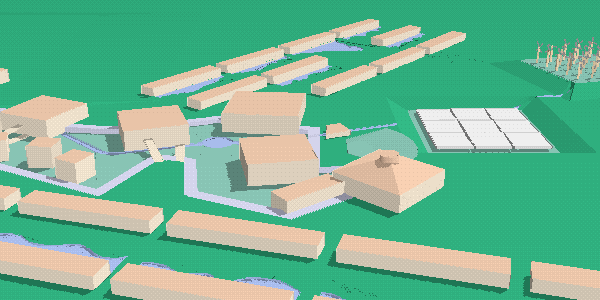 Aerial perspective from 500 feet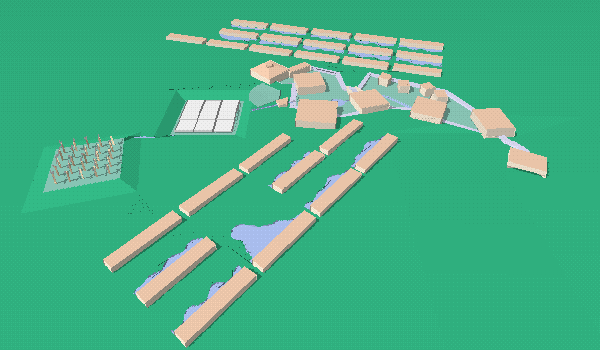 Aerial perspective from 1000 feet