It appears the Maze House may have been first concieved as a Painter Printer's House.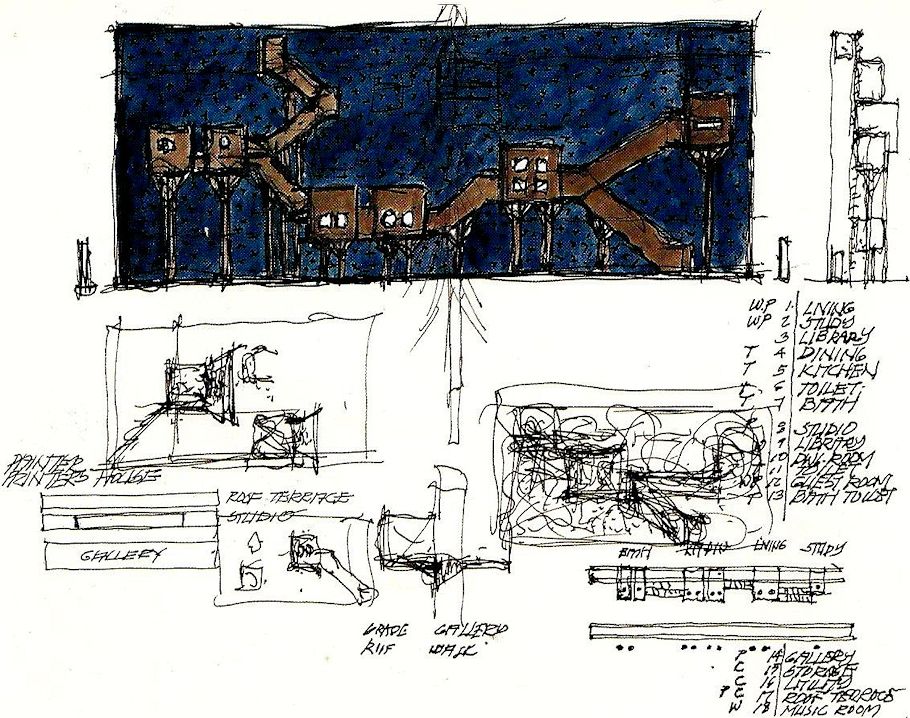 The is no bedroom among the list of rooms. The only accomodation for sleep is thus the guest room, hence implying the Maze House is not intended as a permanent resident rather a place for itinerants.

The music room evolved into a chapel complete with altar, organ, and distinctly shaped window openings.