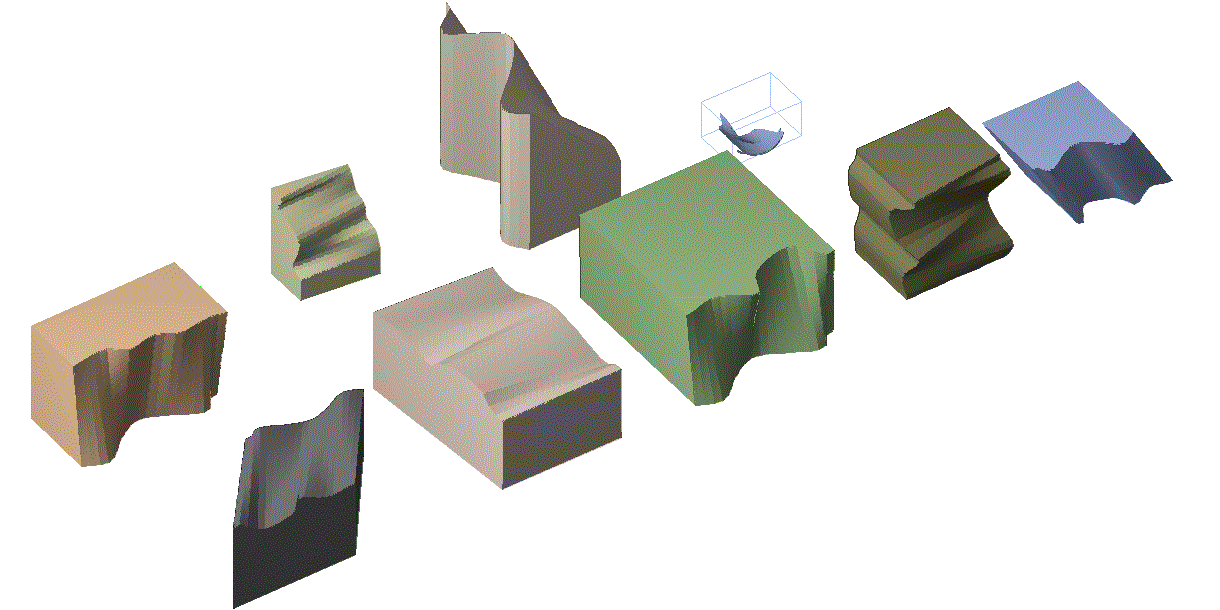 01052303
2001.09.10 09:34
Re: travels in hyper-reality
Theming aside, at base there is the 'practice' of reenactment carried out at both Odiaba and Las Vegas. Stephen's final point about Odiaba being all on an artificial island is literally the base, of Odiaba, that is itself a reenactment of something otherwise natural. Las Vegas too has a basis that is a man-made reenactment of something otherwise natural, namely the 'oasis' spawned by Hoover Dam. While Learning from Las Vegas indeed recognizes the 'oasis' aspect within the 1960s hotel complexes, it does not recognize the overall oasis reenactment of Las Vegas as a whole. Along with all the 'caravans' that converge upon Las Vegas seeking 'pleasure' and 'comfort' in the desert, it is more the hydro-electric well spring of Las Vegas (via Hoover Dam) that engenders the entire cities life-givingness. In this sense, the animated electric signs along the strip (and now also within Fremont Street's electronic vault) are all at base hydro-electric reenactments of fountains splashing away.
My favorite reenactment place/city lately is Atlantic City, New Jersey, a true latter-day Las Vegas on the sea-coast, essentially a reenactment of a reenactment of a reenactment all right on the edge of a continent.
All the same, I believe it is safe to say that Las Vegas is the reenactment capital of modern times. It wouldn't surprise me in the least if one of the next waves of new casino construction comes to reenact Las Vegas of the 1960s, or, if I were ever the 'planning commissioner' of Las Vegas, I'd begin efforts to construct colossal wave pools all around Las Vegas so as to reenact Atlantic City. Reenactment is hyper-reality for sure.


2001.09.20 08:48
Re: travels in hyper-reality
The use of the word artificial in your arguement is the tricky one. The reality is that themed environments are very real, and the money they produce surely goes a long way to prove that. Moreover, the notion of reenactment in architecture is not limited to themed environments/buildings. Within reenactment there is always a play of degrees of separation from that which is being reenacted, therefore where exactly is the authenticity that you see in reenactments that keeps them from being artificial? It might now not be prudent to make a case based on artificial versus authentic, because that distinction is completely blurred anymore. For example, Wildwood, New Jersey is full of themed hotels that artificially evoke other places on this planet and even sometimes other places in the solar system, yet it is now exactly this concentration of artificiality that gives Wildwood its unique identity (ie, authenticity).
Not to confuse the issue, but Wildwood is overall a concentration of what is being called the "doo-wop" style, which is basically hotels and other buildings all done in playful 50s and 60s modernism. Even back then, however, each hotel evoked a different theme via the hotel name and stylist quirks in the building details.