The first stone amphitheatre in Rome was built in 29 B.C. by L. Statilius Taurus. It belonged to the family of the builder, and seems to have been of small size. It was burned in the great fire of 64 A.D., but Nero immediately erected a wooden amphitheater, perhaps on the site of that of Taurus. No traces of either amphitheater have been found, but the slight elevation in the campus Martitis, called monte Giordano, is thought by some to have been caused by the ruins of the building of Taurus. (Platner)




Vincenzo Fasolo, "The Campo Marzio of G. B. Piranesi".
2691a 2691f
1956




Someone should tell...
2007.10.02

Someone should tell Ouroussoff that the Colosseum isn't even delineated within the Ichnographia Campi Martii. At least we now know what readymade architectural journalism looks like.
The arrogance of 'Architects'
2008.08.08 13:27

In the Ichnographia Campo Martius "certain landmarks remained: the Tiber River, the Piazza Navona, and a Colosseum-like structure, which was in the wrong location and, in a sense, at the wrong scale."
--Peter Eisenman, "Piranesi and the City" (2007).

In fact, the 'Colosseum-like structure' is clearly labeled Amphitheatum Statilii Tauri, positioned by Piranesi in its most likely location, and delineated at about 2/3rds the size of 'the Colosseum' which is probably what the Amphitheater of Statilius Taurus was.

Eisenman's misrepresentation of the facts here is somewhat compounded in that Wilton-Ely had already years earlier noted the presence of the Amphitheater of Statilius Taurus within Piranesi's Campo Marzio.

Eisenman inerpretes Piranesi's Ichnographia Campus Martius in several self-serving ways, but he never comes to realize that on one level the Ichnographia Campus Martius is a gigantic test of Ancient Roman topography.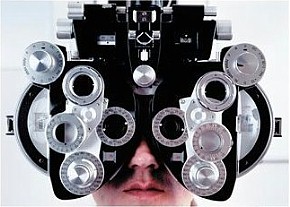 "Hey Doctor. I don't know what you want me to see, but this thing I'm looking through looks like some plan from Piranesi's Campo Marzio.