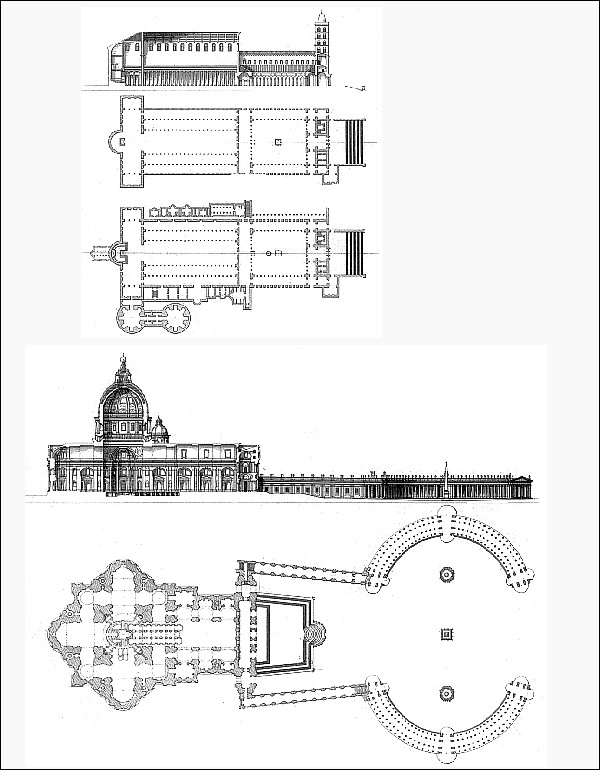 Development of St. Peter's from 319 to 1546 to 1667.
In 1546, Michelangelo, then in his seventy-second year, succeeded Antonio da San Gallo, the Younger, and the present building owes most of its outstanding features to him.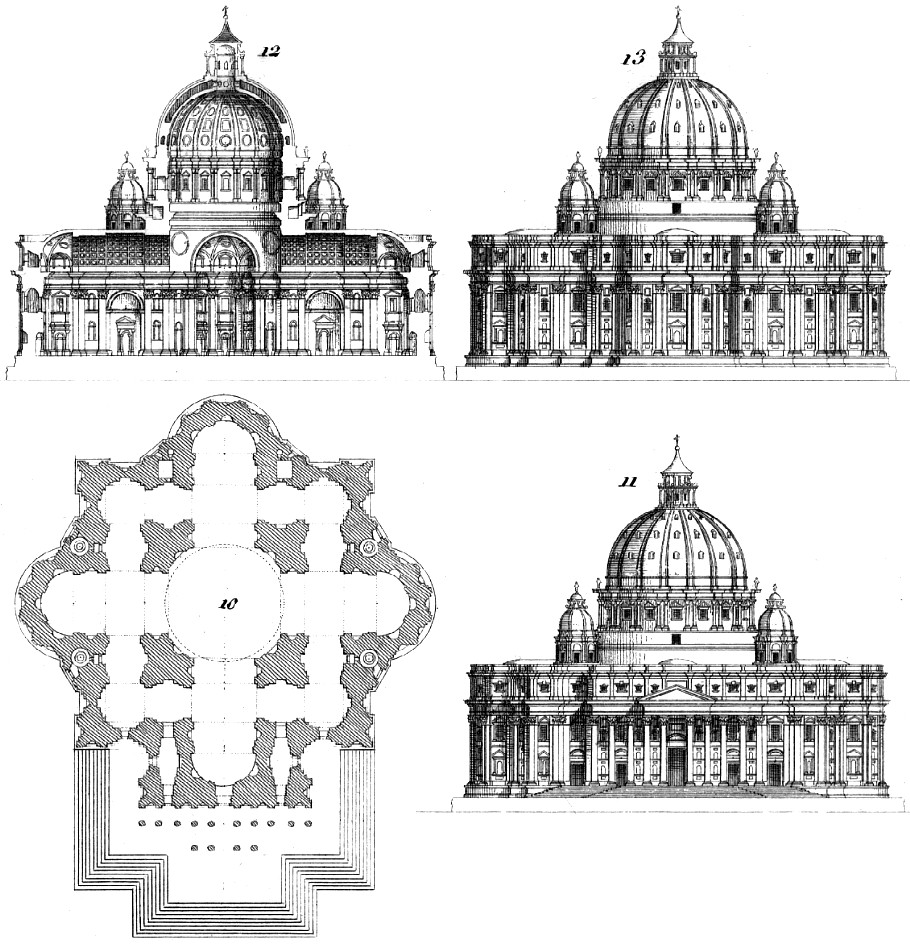 10-13. Plan, front elevation, transverse section, and back elevation of the Church of St. Peter, as designed by Michael Angelo.
Seroux
Fourth plan by Michael Angelo, who endeavored to restore the Greek cross as designed by Peruzzi. During the seventeen years that this great man occupied the post of architect to the Church of St. Peter, entrusted to him by Paul III after the death of Sangallo, he continued with indefatigable ardor the works necessary for the execution of this plan; but after his death it underwent many changes, more particularly the change from a Greek to a Latin cross by prolonging the front arm, executed by Carlo Maderno under Paul V.