Inigo Jones
architect; b. July 15, 1573; d. June 21, 1652.
He was christened at the church of S. Bartholomew the Less, London, July 19, 1573, as "Enigo Jones the sonne of Enigo Jones." His artistic inclination developed early, especially in "Landskip Painting." A picture at Chiswick is ascribed to him. He went to Italy about the end of the sixteenth century, probably at the expense of the Earl of Pembroke, and after passing several years at Venice was invited to Denmark by Christian IV, brother-in-law of James I of England. Jones returned to England before 1605, and from that time to 1613 was employed in arranging a brilliant series of masks and entertainments for the court. Two volumes of his costume designs are at Chiswick. To this period have been ascribed, without much reason, the garden front of S. John's College, Oxford, and other works in a mediŠval style. From 1610 to 1612 he was Surveyor of the Works to Henry, Prince of Wales. In 1613 Jones made another visit to Italy and again in 1614. His copy of Palladio's Architcttura with manuscript notes, at Worcester College, Oxford, bears the date January 2, 1614. In 1615 he returned to England to become the King's Surveyor of Works. In 1618, for Charles I, Jones planned an immense palace at Whitehall to extend 950 feet along the Thames and 1280 feet from the river to S. James's Park. Of this design an unimportant part of one court was built and still stands, the famous Banqueting House. Jones served on the commissions for the renovation of old S. Paul's cathedral, and in 1633 began the facade with the splendid Corinthian portico which was one of his favourite works; destroyed 1666. Lindsey House, built for Robert Bertie, Earl of Lindsey, still remains in Arch Row, Lincoln's Inn Fields. It was the beginning of a large scheme of improvement undertaken in 1620, which was never carried out. George Villiers, Duke of Buckingham, employed Jones to build the Water Gate of York House, which still stands. The church of S. Catherine Cree, London (1628-1630), is ascribed to him without documentary evidence. The porch of S. Mary's at Oxford is also ascribed to him. Jones's additions to Somerset House were destroyed in 1775. Shaftesbury House, Physicians' College, London, and other important works have disappeared. Ashburnham House in Little Dean's Yard, Westminster, remains. He designed the villa at Chiswick, the fašade of Wilton, the Ionic bridge at Wilton, and other works. The little monument to his "Ancient poor friend," George Chapman, the poet, is in the yard of the church of S. Giles-in-the-Fields, London. About 1631 he began for Francis Russell, fourth Earl of Bedford, the famous piazza and church of Covent Garden, London. Inigo Jones was a Royalist in the Civil War and was captured at Basing House, October, 1643. He was buried in S. Bennett's church, Paul's Wharf, London, June 26, 1652. Many of his drawings of unexecuted schemes remain at Chiswick, in the British Museum, and elsewhere. In 1620 Inigo Jones was commissioned by the king to write an account of Stonehenge, which he supposed was a Roman ruin, and left notes on the subject which were published by John Webb in 1655.


Pompeo Leoni
sculptor; d. 1610.
A son of Leone Leoni. He finished many of his father's works at Madrid, which bear the signatures of father and son. He designed the monument of the Grand Inquisitor, Don Ferdinando de Valdes, at Salas, near Orviedo, Spain, and the mausoleum of the Princess Juana, daughter of Charles V, at the convent of Descalzas Reales at Madrid. His name is especially connected with the important sculpture of the Capella Mayor of the church of S. Lorenzo at the Escorial, the architectural setting for which was designed by the architect Juan de Herrera. The retable of this chapel is a structure in three orders adorned with colossal statues of the Evangelists and other saints which were begun by the elder Leoni. The two monuments of Charles V and Philip II are especially the work of Pompeo, and are remarkable for their splendid groups of kneeling figures.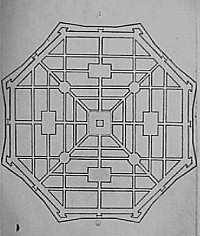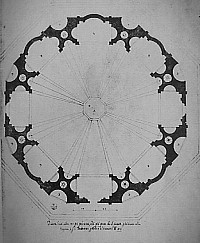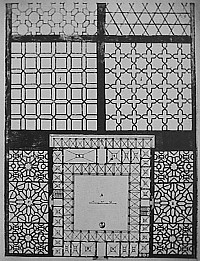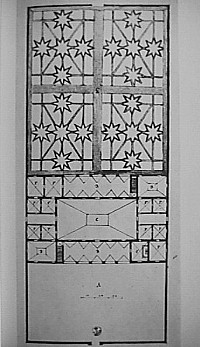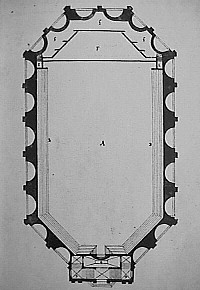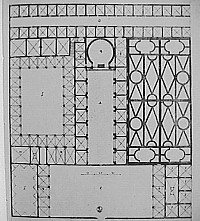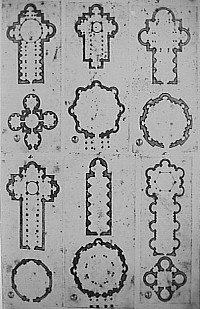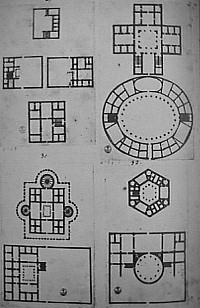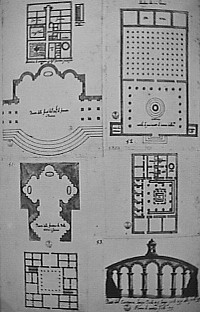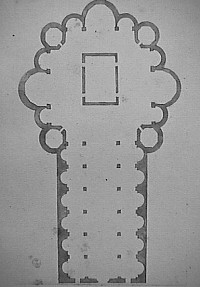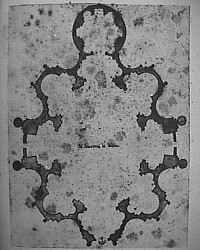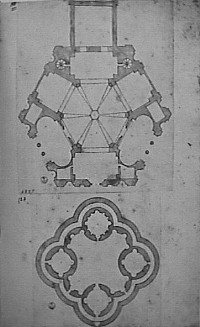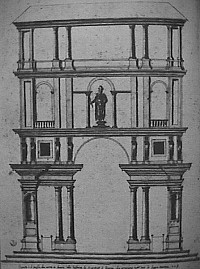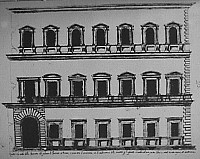 Giorgio Vasari the Younger, La cittÓ ideale: piante di chiese [palazzi e ville] di Toscana e d'Italia (excerpts, 1598).