Hans George Wenceslaus Knobelsdorff
architect; b. February 17, 1699; d. September 16, 1753.
Knobelsdorff entered military service, and in 1729 was quartered in Berlin, where he became interested in the work of Andreas Schlüter and others. In 1736 he travelled in Italy and, returning to Berlin, was appointed overseer of buildings to Friedrich II (Frederick the Great). He built the Opera House in Berlin, the palace of Sanssouci near Potsdam, and the new wing of the palace at Charlottenburg. Knobelsdorff laid out the Tiergarten in Berlin.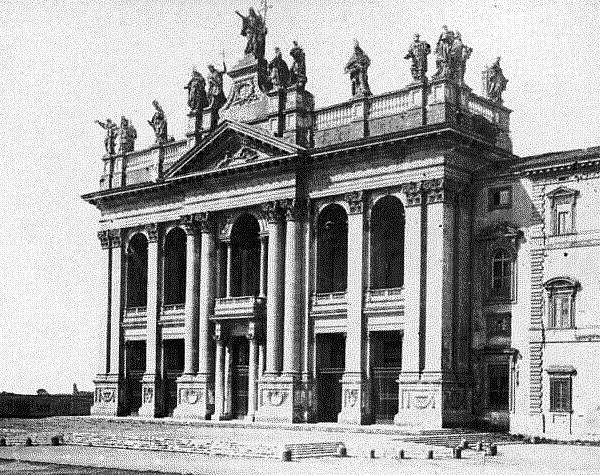 Alessandro Galilei, facade of San Giovanni in Laterano (Rome: 1733-6).