Alessandro Galilei
architect; b. 1691; d. 1737.
Although a Florentine, much of Galilei's early life was spent in England, where Sir Christopher Wren and Sir John Vanbrugh were then practising. He appears in Rome during the reign of Clement XII (Pope 1730-1740). His most important work is the main facade of the church of S. Giovanni in Laterano (1733-6). Galilei designed also the façade of the church of S. Giovanni de' Fiorentini, planned by Giacomo Sansovino and built by Antonio (II) da San Gallo. His Capella Corsini at the Lateran is especially characteristic.


Johann Friedrich Grael
architect.
Grael built the Sophienkirche, in Berlin, in 1734.


Jean Hardouin-Mansart de Jouy
architect; b. 1700.
Jean was the son of Jacques Hardouin-Mansart, conseiller au Parlement, and grandson of Jules Hardouin-Mansart. A legacy of forty thousand livres was left by Colbert (d. 1683) to rebuild the facade of the church of S. Eustache in Paris. The old portal, built by Charles David was torn down in 1733, and the new facade begun the following year by Jean Hardouin-Mansart. After much interruption it was completed in 1788 by Pierre Louis Moreau.


Jean Baptista Pigalle
sculptor; b. January 25, 1714; d. August 20, 1785.
At the age of eight he was employed in the atelier of Robert le Lorrain, and at twenty entered the academy of painting and sculpture in Paris. He studied in Rome, and on his return made the beautiful statue of Mercury, now in the Louvre. One of his most important works is the tomb of the Maréchal de Saxe in the church of S. Thomas at Strasburg (Elsass, Germany).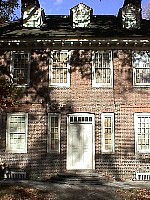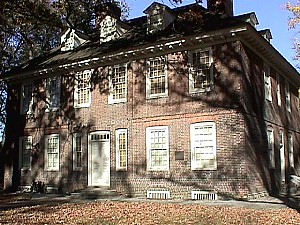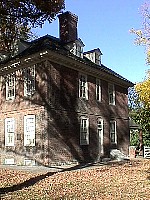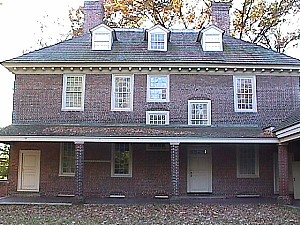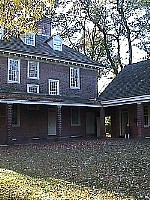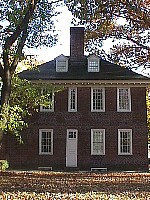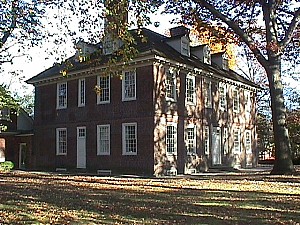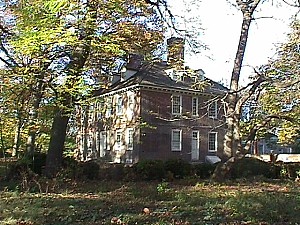 James Logan, Stenton (Philadelphia: 1728-34), images: 1998.10.29.
4004 b c d e