Louis Nicolas Victor Louis
architect; b. May 10, 1731; d. July 2, 1800.
Victor Louis was the son of a mason of Paris. In 1746 he entered the École royale d'Architecture. In the competition for the Prix de Rome in 1755 he was granted a special prize with a gold medal and a pension at Rome. He returned to Paris in 1759. In 1765 Louis was appointed architect to Stanislas Auguste Poniatowsky, king of Poland, with permission to reside in Paris. He restored and decorated the royal palace at Warsaw, but left no monuments in Poland. His chief work is the great theatre of Bordeaux, built to replace one burned in 1755; this was inaugurated April 7, 1780. The main features of its arrangement have been adopted in the Grund Opera in Paris (see Garnier, C.). In 1780 Louis Philippe Joseph d'Orléans, Duke of Chartres, commissioned him to rebuild his residence, the Palais Royal in Paris, originally designed for the Cardinal Richelieu by Jacques Lemercier. The restoration included a new theatre to take the place of the old Salle de l'Opéra. This theatre, long celebrated as the Theatre Francais, has been recently injured by fire. Louis published a monograph on the Salle de Spectacle de Bordeaux, Paris, 1782.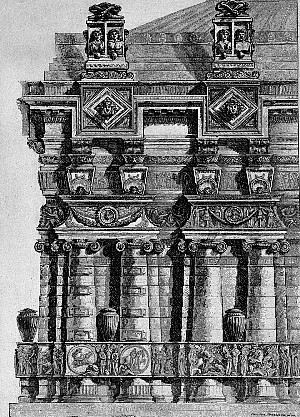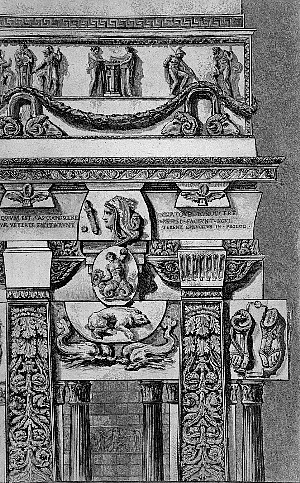 Giovanni Battista Piranesi, Osservazioni Sopra la Lettre de M. Mariette (Rome: 1765), selected plates.