Friedrich Becherer
architect; b. 1747; d. 1823.
Becherer came to Potsdam, near Berlin, Prussia, as a boy, and was associated with Büring, Hildebrand, Manger, and Gontard in the work of that place. In 1767 he went to Berlin and built the colonnade of the Königsbrucke from designs by Gontard. His most important independent work is the Alte Börse in Berlin.


James Craig
architect; d. June 23, 1795.
Craig was a nephew of James Thomson, the poet, and a pupil of Sir Robert Taylor. In 1767 he won a competition for a plan for the construction of new streets and squares in the city of Edinburgh (Scotland). The "New Town" of Edinburgh was built according to this plan.


George Dance (II), R. A.
architect; b. March 20, 1741; d. January 14, 1825.
A son of George Dance (I). He went to Italy and in 1763 won a gold medal at the Academy of Fine Arts at Parma. In 1764 he was admitted to the Academy of S. Luke at Rome. Returning to England he succeeded his father as clerk of the city works in 1767. Between 1770 and 1778 Dance erected the famous Newgate Prison (London).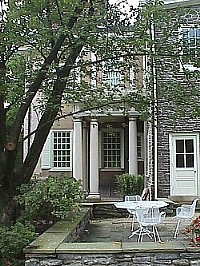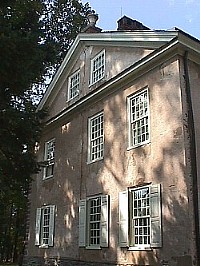 Jacob Knorr and Benjamin Chew, Cliveden (Philadelphia, PA: 1761-1767), images: 2002.10.05.