Louis Pierre Baltard
architect, painter, and engraver; b. July 9, 1764; d. January 22, 1846.
Baltard was a pupil of A. F. Peyre and Pique. Between 1788 and 1791 he studied in Rome. In 1792 he was made architect and designer of decorations at the Opéra (Paris). In 1793 he served as engineer with the army in Calvados (France). In 1796 he was appointed professor of architecture at the École Polytechnique, and was employed as engraver on the great work undertaken to illustrate Napoleon's Egyptian expedition. Baltard was architect of the Panthéon under the Empire, and between 1815 and 1818 served as supervising architect of the prisons and markets of Paris. In 1818 he was made professor at the École des Beaux Arts, and from 1837 until his death was inspecteur général of the public works of the city of Paris. At Lyons (Rhône, France) Baltard built the Prison of the Quartier Perrache (1830), the Arsenal for Artillery (1840- 1846), and other buildings of importance. He exhibited paintings in the Salons of 1810, 1812, and 1814. He published La Colonne de la place Vendôme (1810), Recueil des Monuments antiques (1801), Grands Prix d'Architecture (with Vaudoyer, 1818-1834).


Rudolph Cabanel
architect; b. 1762 (at Aix-la-Chapelle); d. February 4, 1839.
Cabanel settled in London early in life, and devoted himself to the construction of theatres. He arranged the stage of the old Drury Lane Theatre (London), and designed the Royal Circus Theatre, afterward called the Surrey (1806), and the Coburg (later Victoria) Theatre. Cabanel designed a form of roof, which goes by his name, and various mechanical contrivances.


James Hoban
architect.
He was a native of Ireland and settled in Charleston, South Carolina, before the Revolution. July, 1792, he came to Washington and was employed on the public buildings there for more than a quarter of a century. His plan for the President's mansion (the present White House) was accepted, and this building was built by him. He rebuilt it after its destruction by the British in 1814. He superintended the construction of the old Capitol from the designs of Dr. Thornton.


Peter Nicholson
architect; b. July 20, 1765; d. June l8, 1844.
Nicholson is known as a writer on practical architectural subjects. He published The Carpenter's Guide (1792, 4to), Principles of Architecture (1795-1798, 8vo), The Architectural Dictionary (1812-1819, 2 vols. 4to), Student's Instructor in Drawing (1837, 8vo), New and Improved Practical Builder and Workman's Companion (1848, 4to), and other works.
1792.08.11 the equestrian statue of Henri IV, begun by Bologne, at the Pont Neuf, Paris, destroyed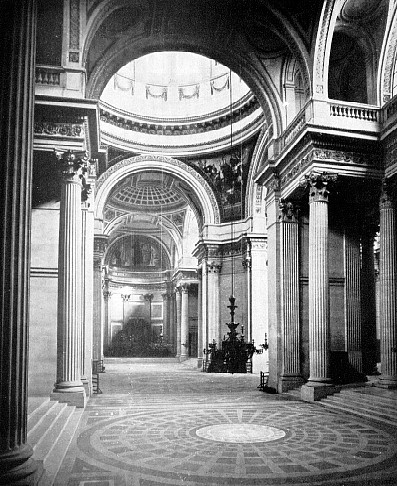 Jacques Germain Soufflot, Panthéon (Paris: 1755-92).