2007.07.07 09:14
Summer '07 Movie Central
Saw Black Book a couple weeks ago at the local movie house. As a fan of Verhoeven's last Dutch films (from the early 1980s), I was interested to see his new Dutch produced film.
"In 1980 he made the film Spetters with Renée Soutendijk and again Rutger Hauer. The story is sometimes compared to Saturday Night Fever, but the film has more explicit violence and sexuality (in this case also homosexuality) which are sometimes seen as the trademarks of Paul Verhoeven. Verhoeven's film The Fourth Man (1983) is a horror film starring Jeroen Krabbé and Renée Soutendijk. It was written by Gerard Soeteman from a novel by the popular Dutch writer Gerard Reve. This film would be Verhoeven's last Dutch film production until the 2006 film Black Book."
--wiki
In this regard, the film did not disappoint. Black Book is a long movie about an uncanny and very twisted story of survival--just when you think things are at their worst, they then just get more worse. There's even a somewhat thought provoking soundtrack. I'd like to see the movie again.


2007.07.06 18:18
What was your path to Architecture like?
Saw my floor first plan circa 1960...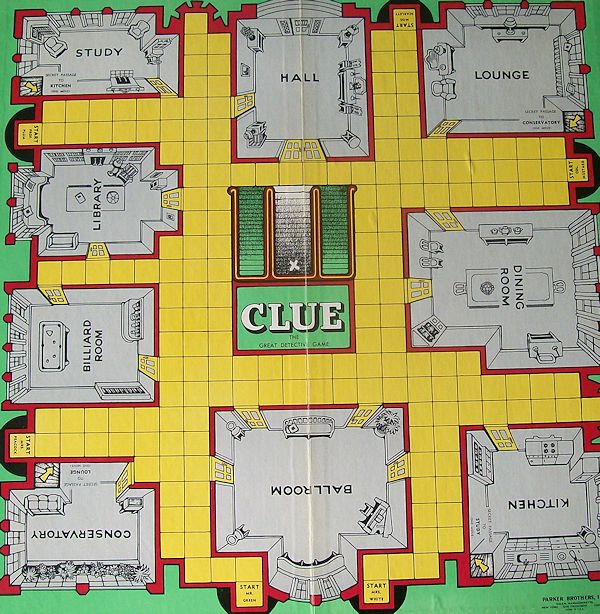 ...and it's been a detective game ever since. There's even been a real murder mystery or two.
2007.07.06 11:20
Bach and architecture
At least one reason to love the 1980s...
...but really it was more impromptu disco dancing in the full screen video lounge...
...and Liquid Sky is a new thing?


2007.07.06 10:17
Bach and architecture
Is there here the suggestion that OMA (unwittingly?) hyper-reenacts Barock musik composition?
see the "Patent Office" within Content:
"Social Condenser" (1982)
"Strategy of the Void I" (planning) (1987)
"Timed Erasures" (1991)
"Loop-Trick" (1987)
"Strategy of the Void II" (building) (1989)
"Stacked Freedoms" (1989)
"Inside-Outside City" (1993)
"Disconnect" (1994)
"Everywhere and Nowhere" (1994)
Variable-Speed Museum" 1995)
"Inert Modified" (1997)
Tall & Slender (1996)
Skyscraper Loop (2002)
"Cake-Tin Architecture" (2002)
"End of the Road" (2003)

Do these design "patents" pass the Baroque Prenancy Test ?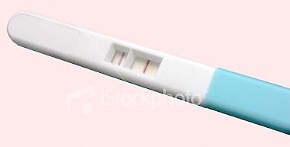 Result: will a future building look like this?


2007.07.06 09:31
REM KOOLHAAS AND MICHEL HOUELLEBECQ FACE TO FACE IN BARCELONA
some Content [fucking] context:
WTC III, Bin Laden II
In September 2000, the Spanish critic Galiano compared me to the writer Houellebecq, "It is not easy," he writes, "to feel sympathy for either of these bitter heroes... impossible not to feel admiration for their toxic talent." In October 2001, when I had just been acquitted of a charge of plagiarism in London High Court, my accuser compared me to "the third World Trade Tower," and vowed to bring me down yet. Two years later, Galiano, in a terrifying escalation of metaphor, admitted that he felt "the same genre of fascination and repulsion provoked in many of us by Osama bin Laden, a charismatic figure [$$$] whose lure cannot be abstracted from his ominous audacity..." If I'm bin Ladenm what is my America? Will he put a price on our heads in future issues? Should we look out for the "Dead or Alive" cover? Personally, what strikes me most about Houellebecq is his humor. And the indiscriminate tenderness he extends to all his protagonists, as they scrape a minimum of pleasure from our flattened, uncivil society...
--RK, Content, p. 506.
2007.07.05 10:52
Bach and architecture
I must be hitting all the wrong keys.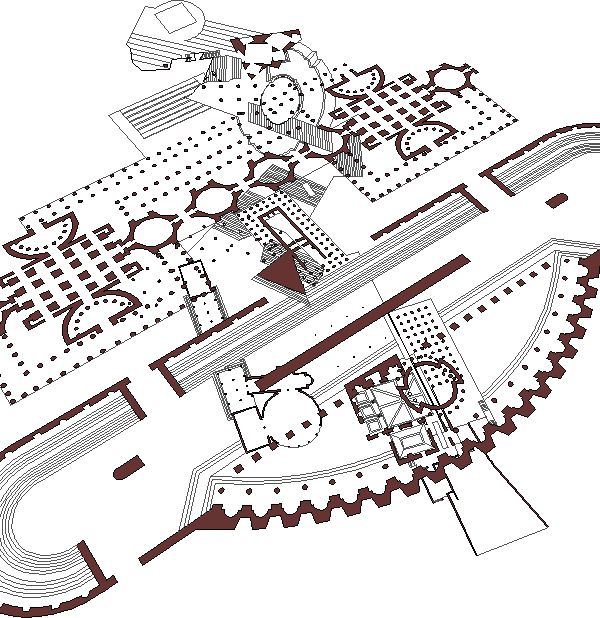 "I chose ARRIS in 1987 because it was the only CAD software with fully intergated 2d and 3d drawing on a PC. I still use ARRIS because I can play it like a concert piano. [What can I say, we all have limited talents.]"
--2004.11.24
Now where's that little video of abracadabra at the computer?