Emil Lange
Born in 1884 in Glogów, died in 1968.
In 1907–1909 studied architecture at the Akademie für Kunst und Kunstgewerbe in Wroclaw under Hans Poelzig, in whose design office he had already worked before entering the Academy. Their collaboration would continue for many years. From 1922 Lange was a syndic at the Bauhaus in Weimar. In 1924 he became an independent architect. He was a member of the Bund der Deutschen Architekten (BDA) and the Deutscher Werkbund (DWB).
Major architectural works and comissions:
1904 – collaboration with Hans Poelzig on a model house for the exhibition titled: "Ausstellung für Kunsthandwerk und Kunstgewerbe" in Friebeberg (in the southern part of the city).
1911 – collaboration with Hans Poelzig on the design for the office building in ul. Ofiar Oswiecimskich 38–40 (Junkernstraße) in Wroclaw.
1911–1912 – collaboration with Hans Poelzig on the design for the Sulphuric Acid Factory in Luban (Lauban).
1929 –"Wohnung und Werkraum Ausstellung" (WUWA): WUWA model housing estate – multi-family house No. 9 in ul. Tramwajowa 4 (Uechtritzweg) and one-family house No. 28 in ul. Dembowskiego 9 (Zimpelerstraße).
He also remodelled the Thalia Theatre and Volkshaus in Weisswasser (Oberlausitz).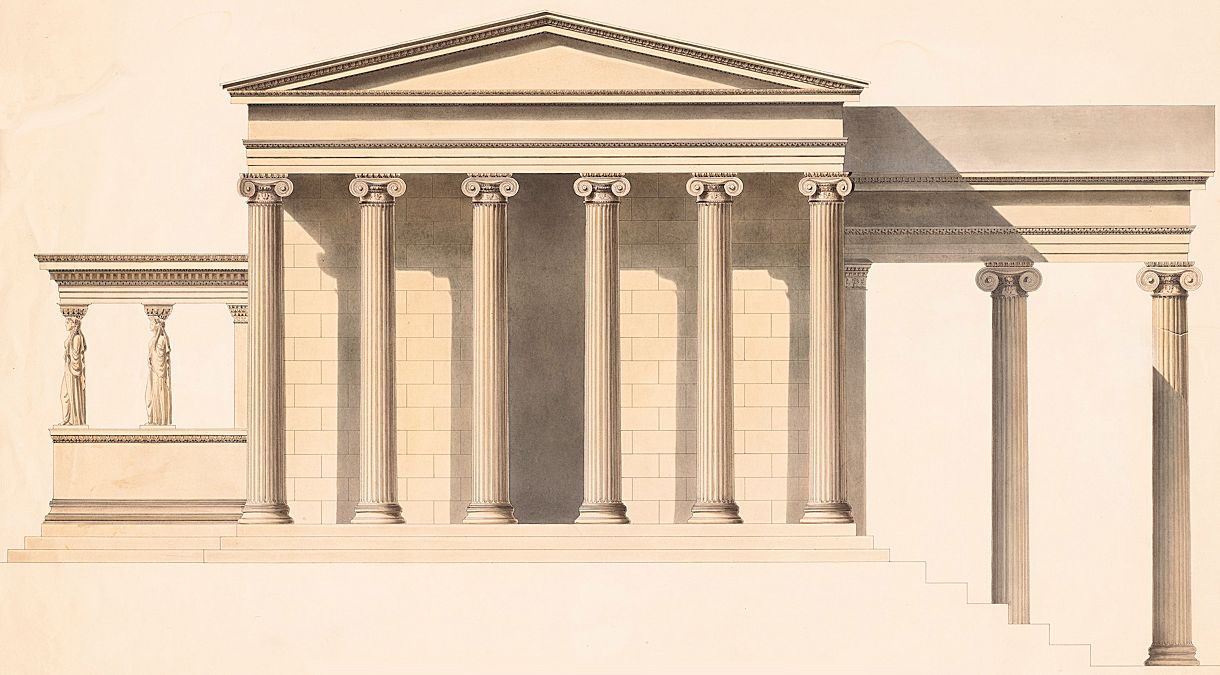 Emil Lange Erechtheon c.1905