1999.04.30 13:15
new architectural agenda
...reading Martin Pawley, Terminal Architecture (London: Reaktion Books Ltd., 1998), which so far is interesting in that it addresses architecture vis-à-vis our current media revolution, computers, stock market fluctuations, politics, etc. I didn't expect to like the book after reading the back cover: "In Terminal Architecture, Martin Pawley argues that nearly all modern architecture is misconceived. Focusing as they do on form, not function, the buildings we appreciate in an art-historical context no longer possess any cultural significance in this electronic age. ...." I'm actually going to finish this book because it's well written, and after reading the first 64 pages I definitely want to know how Pawley concludes his thesis. Pawley uses lots of facts and figures as well as architectural examples (mostly in England) in an analytical way that seems new at least within architectural criticism. The book is also very up to date.

060430a Romaphilia Center City Philadelphia model 2348i16
060430b Romaphilia Center City Philadelphia model 2360i04 b
060430c Romaphilia Center City Philadelphia model 2360i05 b


2008.04.30 20:57
the state of drawing in education
I never said the inbuilt tendencies do not exist. I said inbuilt tendencies stem more from social conditioning, rather then from the tools themselves.
Anyone else remember that story about toilets ultimately getting to some small Greek island, and the natives then used the toilets to wash their olives because they had no idea what a toilet was designed for?
Or was it that the natives were aware of what the toilets were given to them for, but they didn't like the idea of urinating and defecating within their homes? I think that's what it was.


2013.04.30 16:56
Hitler's Words Into Stone. Can architecture itself be fascist?
Schinkel was a gifted experimenting eclectic and a very talented assimilator. He study-toured Italy, Paris and England; he never visited Greece. His primary clients/employers were Prussian royalty and the Prussian government; there was no German nation yet. Schinkel did on occasion speculate as to what the most fitting style of architecture for Prussia might be, while at the same time many thought Cologne Cathedral to be the best symbol of 'German' architecture. The notion of Schinkel's architecture being a glorification of German culture came after the fact. Leo von Klenze, Schinkel's contemporary in Bavaria, did do a few projects where the program was to glorify German culture, however.
In many ways, Schinkel also learned much from architectural publications of the time, particularly Piranesi, Durand and Stuart & I forget his name's record of ancient Greek architecture.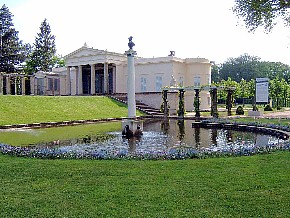 Incidentally, the first scheme for Charlottenhof (above) was drawn by the Crown Prince for whom the villa was built.


14043001 Lauf Haus der Kunst plan 22002 context 2306i11
14043002 Schizophrenic Fold 1 site plan 22002 context 2307i23
14043003 Schizophrenic Fold 2 plan 22002 context 2307i24
14043004 Schizophrenic Fold 3 plan 22002 context 2307i25
14043005 Schizophrenic Fold 4 plan 22002 context 2307i26
14043006 Schizophrenic Fold 5 plan 22002 context 2307i27


16043001 GAUA NPApraksin DTM zone site plan IQ28 cleaned up 2429i140
16043002 GAUA NPApraksin DTM zone site plan IQ24 cleaned up 2429i141
16043003 GAUA NPApraksin DTM zone site plan IQ24-28 2429i142


16043001 OMA Fondaco dei Tedeschi Venice


18043001 BIG Nomad Office Tower New York City


19043001 Housing for La Villette Dresdner Bank Clay Workers Co-op H4KFSchinkel001 H4kfSchinkel004 Market Street East Development site plans plans 2229i13
19043002 Acadia National Park Headquarters Building Dominican Motherhouse of the Sisters of St. Catherine de Ricci site plans plans 2204i18
19043003 ICM IQQ plans 2110i141
19043004 ICM IQQ15 plans 2110i142
19043005 ICM IQQ16 plans 2110i143
19043006 ICM IQQ18 extra01 plans 2110i144
19043007 ICM IQQ18 extra02 plans 2110i145


20043001 ICM/Philadelphia iq19 axis of life/parkway register plans working data 2110i204
20043002 ICM/Philadelphia iq19 axis of life/parkway register plans 2110i205
20043003 Fallingwater plan elevation opaque model working data 2169i04


21043001 Winton Guest House opaque model raw 2247i05
2014.04.30 18:07 America's Oddly Beautiful Suburban Sprawl, Photographed From The Sky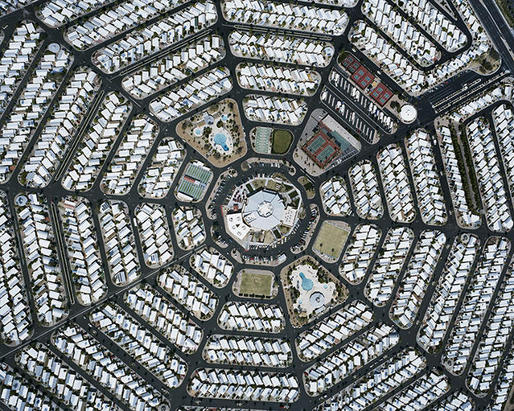 It would be nice though if something new actually did show up.