John Flaxman
sculptor; b. July 6, 1755; d. December 7, 1826.
John Flaxman was the son of a moulder of plaster casts in London. In 1769 he entered the Royal Academy schools. He exhibited at the Academy after 1770. For many years after 1775 Flaxman was employed at the pottery of the Messrs. Wedgewood. About 1785-1780 he constructed the monument of the poet Collins at Chichester cathedral, and that of Mrs. Morley in Gloucester cathedral. In 1787 Flaxman settled in Rome. Returning to England in 1794, his first work was the monument to Lord Mansfield in Westminster Abbey. In 1800 he was elected a member of the Royal Academy. Flaxman designed monuments to Captain Montague in Westminster Abbey, to Sir Joshua Reynolds, Earl Howe, and Lord Nelson in S. Paul's cathedral, to the Baring family at Micheldever church, Hampshire, to Mary Lushington at Lewisham, Kent, and other works. In 1810 he was elected professor of sculpture at the Royal Academy.


Antoine Chrysostome Quatremere de Quincy
archæologist and writer on art; b. 1755 (at Paris); d. 1850.
In 1785 he won the prize of the Académie des Inscriptions et Belles-lettres (Paris) by an essay on the influence of Egyptian upon Greek art. In 1791 he was elected to the Ansemblée legislative. In 1824 he was made dramatic censor and professor of archæology at the Cabinet des Antiquités of the Bibliothèque Nationale (Paris). He published many works on archaeology and art. Among the most important are Canova et ses Ouvrages, etc. (Paris, 1834, 8vo); De l' Architecture Egyptienne considerée dans son origine . . . et comparée sous les mêmes rapports à l' Architecture Grecque (Paris, 1803, 4to); Dictionnaire historique d' Architecture, etc., at first forming part of the Encyclopedie Méthodique, and published separately in 1832 (2 vols. 4to); Histoire de la vie et des ouvrages des plus célèbres architectes, ou l' Art de la Sculpture antique considéré sous un nouveau point de vue (Paris, 1815, folio); Restitution des deux frontons du temple de Minerve à Athenes (Paris, 1825, folio).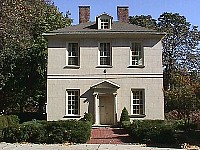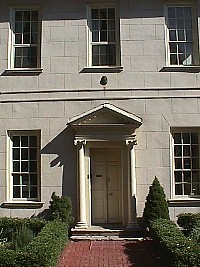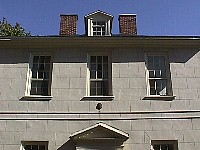 Joseph H. Anderson, The Solitude (Philadelphia: 1785), images: 2001.10.19.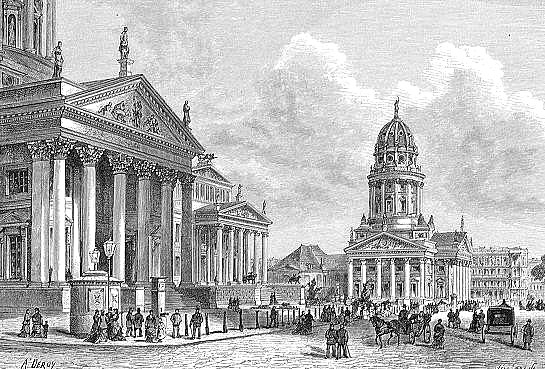 Karl von Gontard, towers of the Gendarmenmarkt, (Berlin: 1785).