2009.03.17 17:02
pragmatists turning political?
Oh, I thought it was more like having a hard time shifting out of bilocation gear.
Anyway, been meaning to interject a little exposition of the "politics of the plan"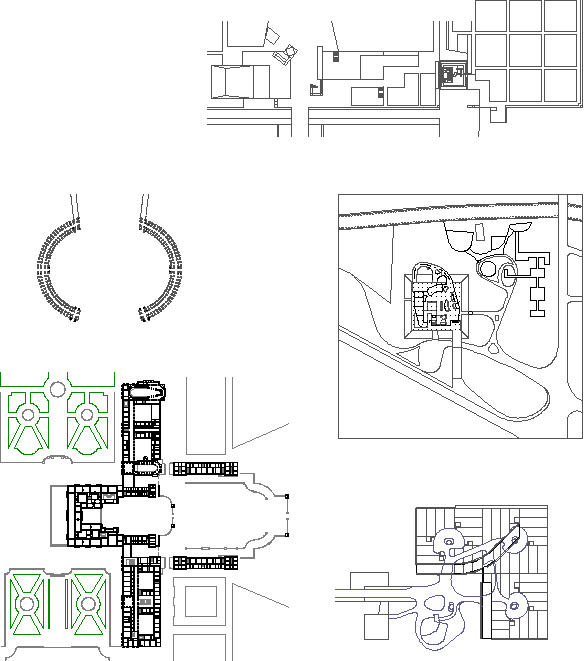 2009.06.06 20:18
how about thom mayne?
Quondam is my site. It's the first virtual museum of architecture, online since 21 November 1996. Earlier this year thingsmagazine.net described Quondam as "Stephen Lauf's epically impenetrable 'online collage', a real labyrinth of a website," and that suits me just fine.
Yes, Quondam is dense, and even I don't know where everything is, so I utilize site-specific google searches to find things.
The numbering system has no meaningful significance beyond its sequentiality; file names, that's all.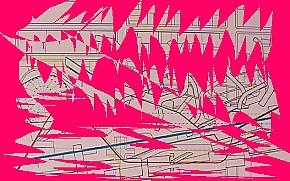 The specific image you ask about also has no intended significance in terms of how Thom Mayne may see things, but, as you've now demonstrated, it is capable of inspiring a significance. And that's more or less the point...


2009.06.12 08:36
please comment or destroy, thank you
"In German, a mnemonic can be fashioned from the literal meaning of the Latin word complicare. which means "to fold together (zusammenfalten)": the complicated, then, can be rendered graspable via unfolding (Entfaltung), because it thereby becomes simple (einfach) in a sense of naïve or ingenuous (einfältig). But the Latin word complexus means "mutual embrace," or, so to speak, the labyrinthine [emphasis added], the convoluted: here, simplicity already contains within itself the seed of all the complexity that comes to appearance through its own development. In cases of doubt, then, the complicated can be profitably reduced and simplified--but the complex, in contrast, cannot be simplified with impunity. To say that something is complicated means that the finite number of its determinations cannot be grasped directly. To say that something is complex means, by contrast, that the number of its determinations is simply infinite."
Clemens Bellut, "Ach, Luise, lass ... das ist ein zu weites Feld," or: The Gordian Knot of Complexity" in Complexity: Design Strategy and World View (2008).
Eternal Wrest ... really only the beginning?
"All the world's a next stage."


2009.06.14 15:36
please comment or destroy, thank you
Been reading The Judicious Eye: Architecture Against the Other Arts by Rykwert (2008), and, for some reason I'm not entirely sure of, it came to mind as I read the initial post here. I think it's like I see The Judicious Eye as what the above essay draft could be were it really developed (into a dense 492 page book). What the above essay is empty of (and The Judicious Eye certainly is not) is direct reference to specific buildings and designs along with the architects and artists thereof. Interestingly though, The Judicious Eye is more a complicated subject unfolded, and not so much a complexity. Treating the subject of The Judicious Eye as a complexity could be a very robust endeavor however.
2009.06.16 12:04
please comment or destroy, thank you
I can well see that scripting is an advancement in drawing dexterity with the aim of an advancement in production, but it's not altogether evident that scripting is an advancement in architecture.
Does scripting really generate a more enlightened, more liberal architecture?
For example, does scripting engender an architecture of maximum individual freedom? Does scripting engender an open-minded architecture or a more tolerant architecture?
Or does scripting really (only) come to engender a new style of architecture?


2009.06.17 14:49
fouquet's barriere hotel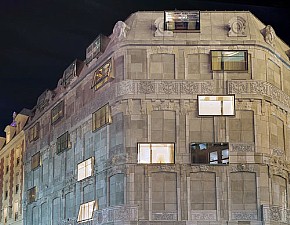 Great design, very 21st century, consummate use of the assimilating and metabolic imagination.


2009.06.17 22:50
fouquet's barriere hotel
It's seventeen years old now, so it's time to update the Hotel Pia. Delete over half the windows and add the elevation of another building to the background. Voilà!