2014
Salustiani Mall 2431
Horti Salustiani
Hadriani Mall 2432
Bustum Hadriani
Danteum Plus Ultra 2433
Danteum
Palace of Ottopia
Complex Religions 2434
Hurva Synagogue
Broken Temple
Mosque Q
Hurva Dormitories
NeuHaus 10 der Künste
House 10: Museum
Lauf Haus der Kunst 2435


2014.01.06 21:48
SHENZHEN
In terms of set-piece or process, I'd say multiple choice as in:
column A
set-piece
process
column B
fertility
conception
assimilation
metabolism
pregnancy
osmosis
electromagnetism
all-frequency
column C
architecture
urbanism


14010801 IQ09 Horti Salustiani Bustum Hadrian @ Independence Mall plans 2080i20 2431i01
14010901 Bustum Hadriani @ Independence Mall working data 2432i01


14011103 IQ09 Horti Salustiani @ Independence Mall model extrusion work 2431i02 01.16 21:32
Christopher Hawthorne interviews Elizabeth Diller regarding MoMA plans
Le Corbusier's Maison Dom-ino diagram is 100 years old this year, and I've been wondering whether 2014 might herald a similar paradigm-shifting concept/event for architecture. Witnessing all the recent controversy over the new MoMA design and the planned demolition of the quondam Museum of American Folk Art, I'm now wondering whether I'm seeing the makings of the new 'new' as well as the makings of the new 'old-fashioned'.


2014.01.24 12:47
Sam Lubell examines the U.S.'s trouble keeping top design talent
And is today's "critical Architecture culture" even all it could be? It too seems pre-conceived in it's idea(s) of what is right, what is good. What if 'good' design was like 2014.01.24 12.12?


2014.01.25 15:15
25 January
Finished reading Manfredo Tafuri: Choosing History this morning, and Leach is quite a good analyst and writer. I'd like to relate two passages, one from the beginning and one from the end. On page seven: "Beginning his studies in October 1953, Tafuri faced the disconcerting reality that the University [of Rome] remained stocked with professors appointed under the Fascist regime. Over the duration of his diploma studies, he came to openly oppose several of these. His "hit-list" included Enrico Del Debbio, Ballio Morpurgo, Vincenzo Fasolo and, most explicitly, Saverio Muratori. He complained of their lack of interest in teaching, their distance from the classroom and their reliance on assistants to deliver the curriculum. He begrudged their prejudice against modern architecture: "The operative principal was that contemporary architecture must not enter the curriculum. It was considered a heresy." It thus is now easy to speculate that Tafuri specifically set out to "modernize" Fasolo's analysis of Piranesi's Campo Marzio. If such is the case, then Tafuri also just continued Fasolo's mistakes. On pages 269-270: "In "The loneliness of the Project", Groys argues that the work practices of artists, philosophers, writers, scientists, and so on assume a fundamentally existentialist stance in the relation to their project to the external conditions of day to day life. He conceives of the project as intellectual work that is isolated and independent; its manifestations represent the project, but remain distinct from it. The very notion of the project, as Groys portrays it, invokes a fine balance between a common scale of time shared by all and a temporal field inhabited by an artist. In each instance that an artist proposes a project--to an ethical panel, funding committee, gallery, etc.--he or she advances a scheme for the future. To begin the project is to commence the realization of that programme. Anchored not to the vicissitudes of the present world, their vision is imbued with critique, hope of the anticipation of consequence. It is thus fundamentally utopian, an expression of the need to surpass the present: 'each project in fact represents a draft for a particular view of the future, and each case can be fascinating and instructive.' Despite the completeness with which the artist might conceive of this future, from the outside one may simply engage with its "evidence"." Choosing to "build" a virtual museum of architecture is definitely a project.


2014.01.26 19:13
Sam Lubell examines the U.S.'s trouble keeping top design talent
When exactly hasn't it been "a suum cuique (to each his own) style of American Architecture"?


2014.02.03 09:47
This Your Father's License
"In the future, all education will be an advertisement."
"In the future, every generation will be defined by product placement."


14020401 Danteum Plus Ultra, plan modern/ancient context iq11 206bi14
14020402 Danteum Plus Ultra plans model modern/ancient context iq11 2433i02
14020403 [Danteum] Plus Ultra extrusion model 2433i03


2014.02.04 13:48
4 February
Text of pleasure: the text that contents, fills, grants euphoria; the text that comes from culture and does not break with it, is linked to a comfortable practice of reading. Text of bliss: the text that imposes a state of loss, the text that discomforts (perhaps to the point of a certain boredom), unsettles the reader's historical, cultural, psychological assumptions, the consistency of his tastes, values, memories, brings to a crisis his relation with language.
Now the subject who keeps the two texts in his field and in his hands the reins of pleasure and bliss is an anachronic subject, for he simultaneously and contradictorily participates in the profound hedonism of all culture (which permeates him quietly under cover of an art de vivre shared by the old books) and in the destruction of that culture: he enjoys the consistency of his selfhood (that is his pleasure) and seeks its loss (that is his bliss). He is a subject split twice over, doubly perverse.
Barthes


14022801 Pantheon Novel chapter plans IQ08 IQ11 206gi28 243bi01
14022802 Pantheon Novel chapter extra plans IQ08 IQ11 243bi02
14022803 Pantheon Novel chapter Petronia Amnis development plans IQ08 IQ11 206gi29


2014.02.28 20:05
28 February
Outline of the Pantheon chapter of Novel Architecturale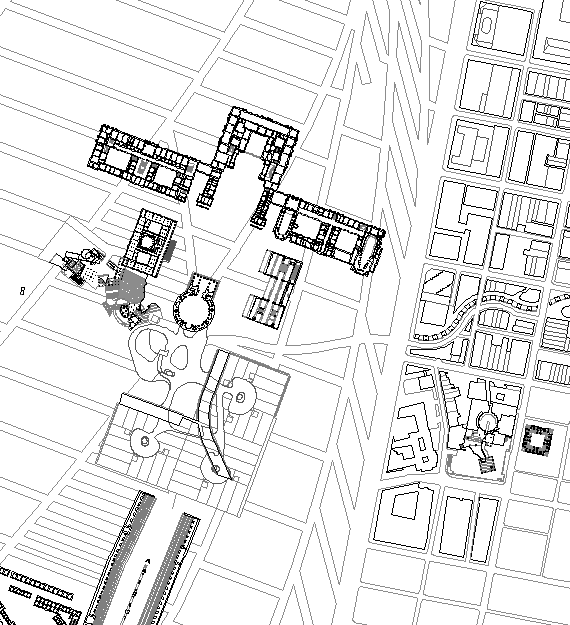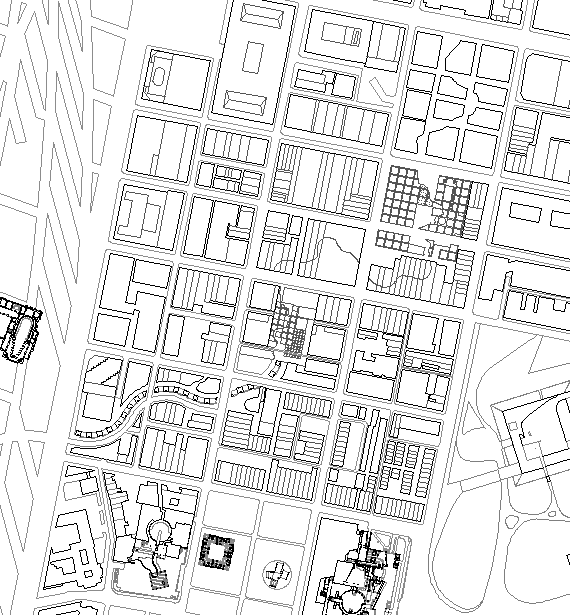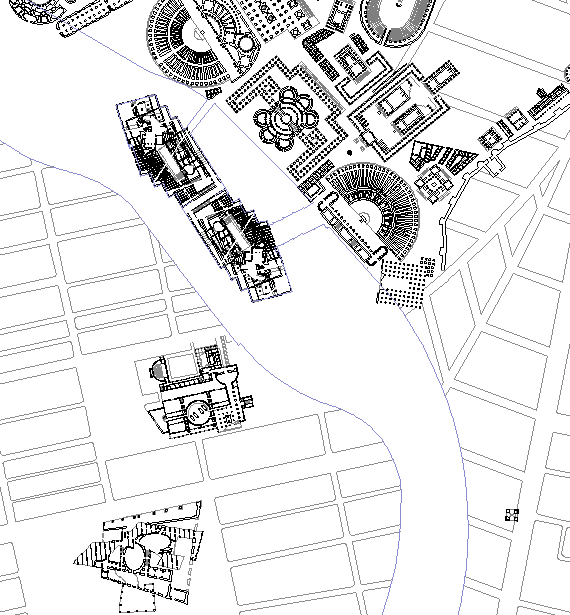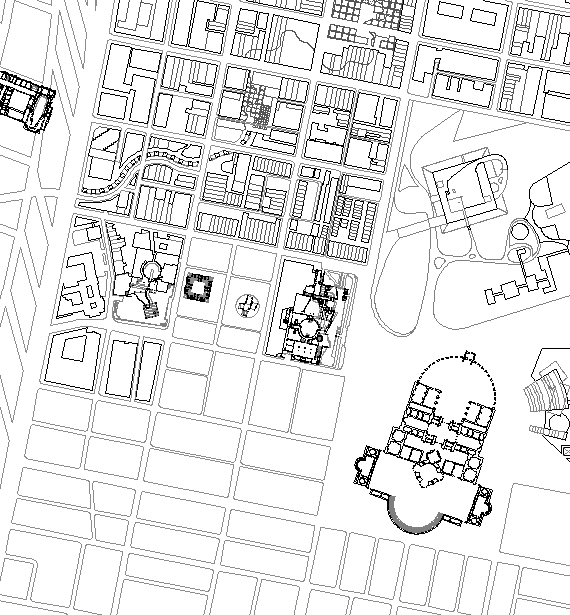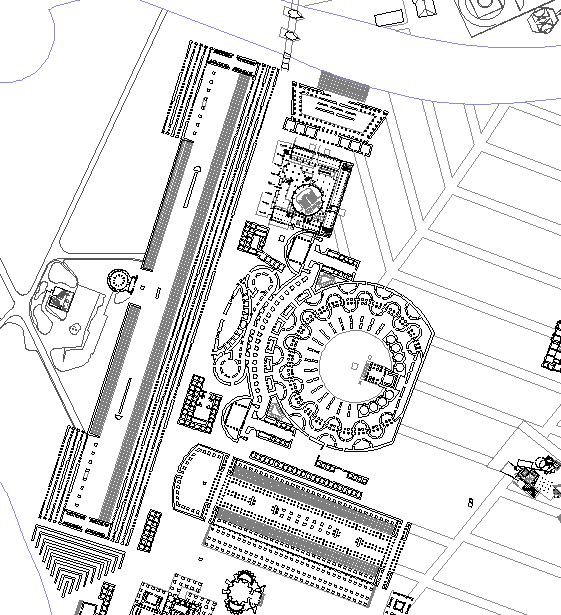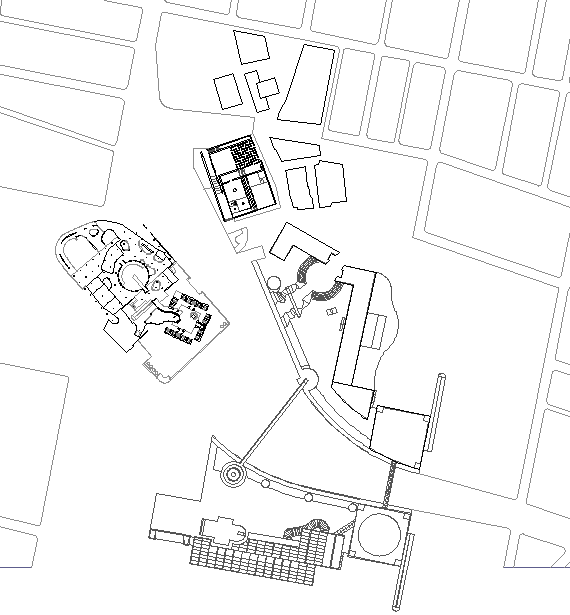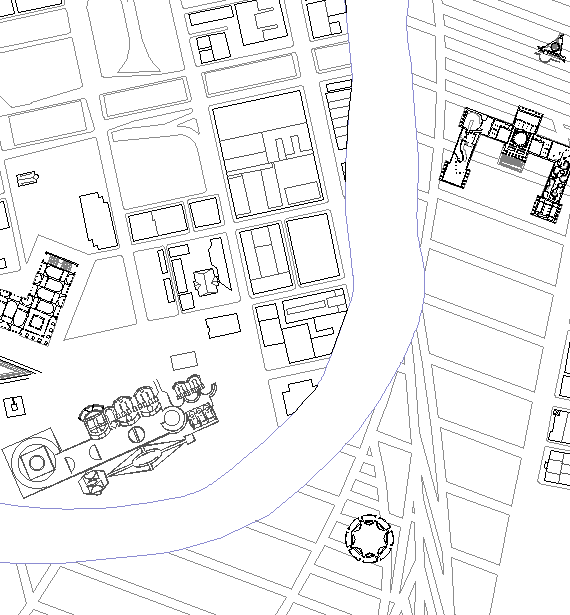 14030501 Triumphal Way Panthoen/Novel Architecturale context plans 243bi03


2014.03.09 21:52
9 March
further plot development of Novel Architecturale:
All at the same scale, just like reality itself.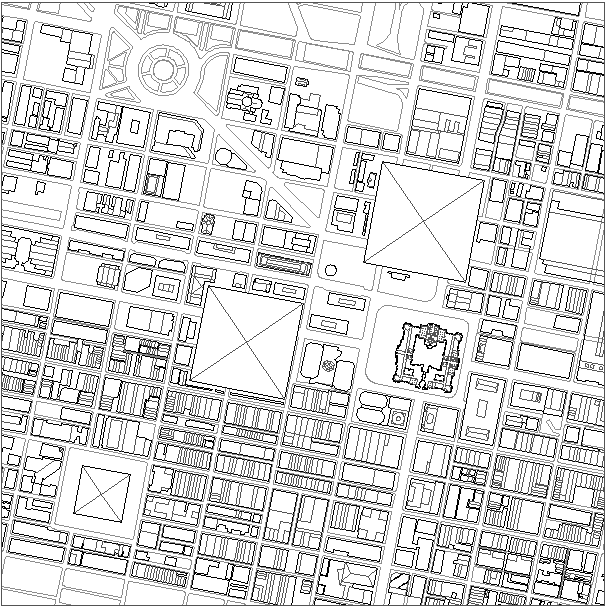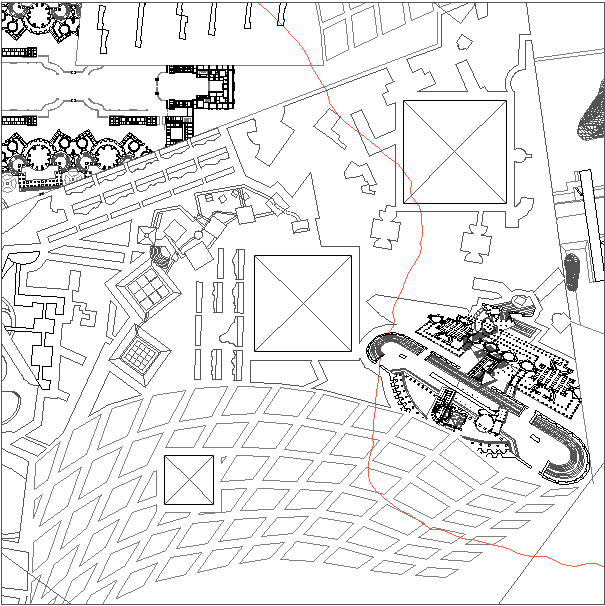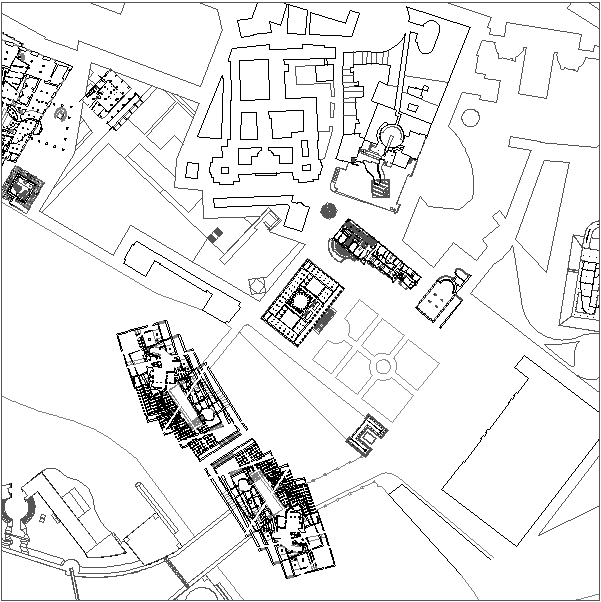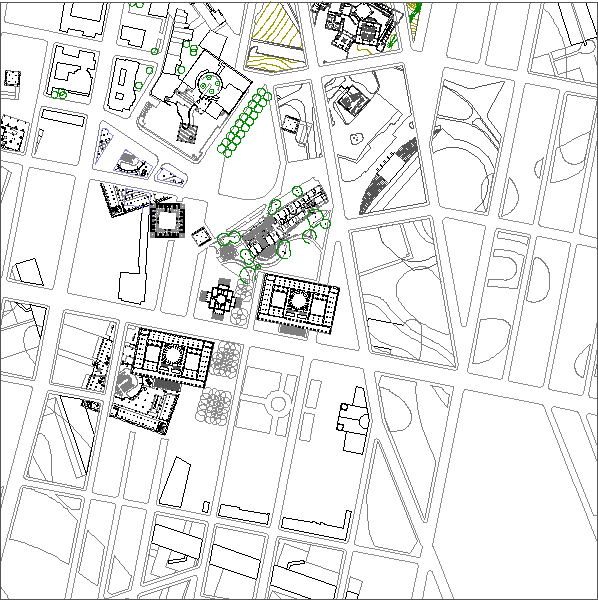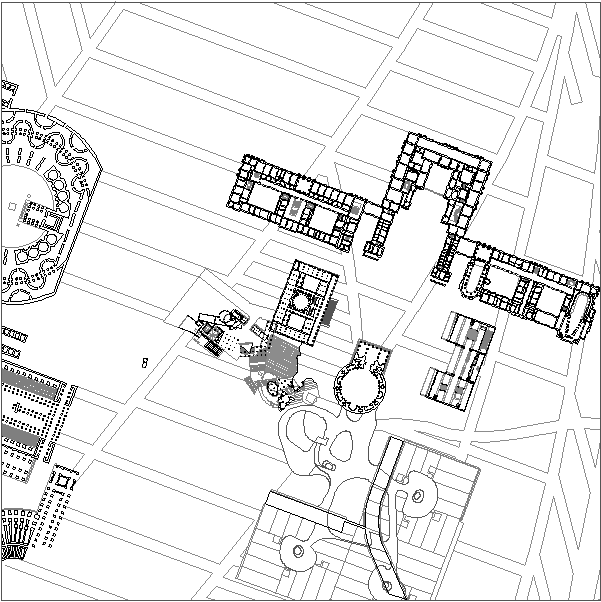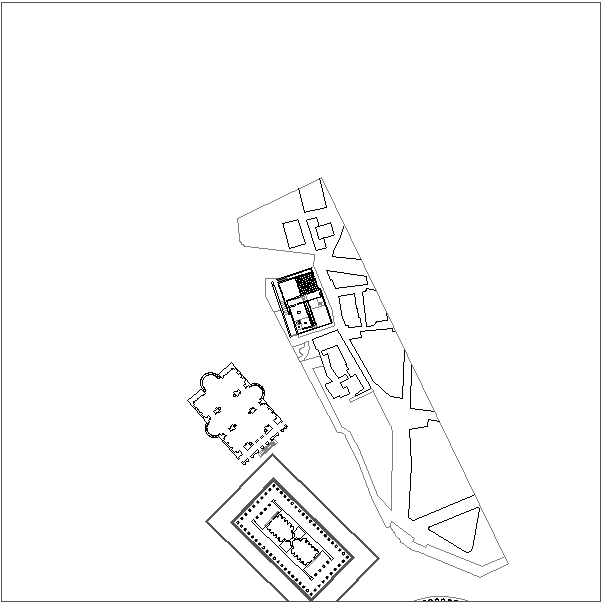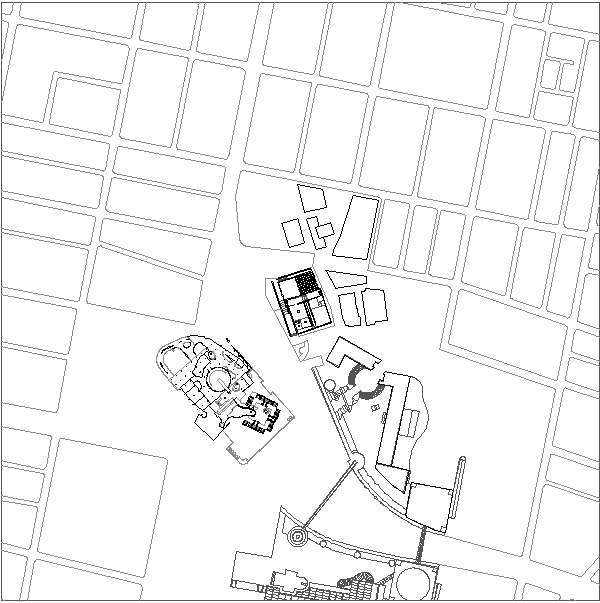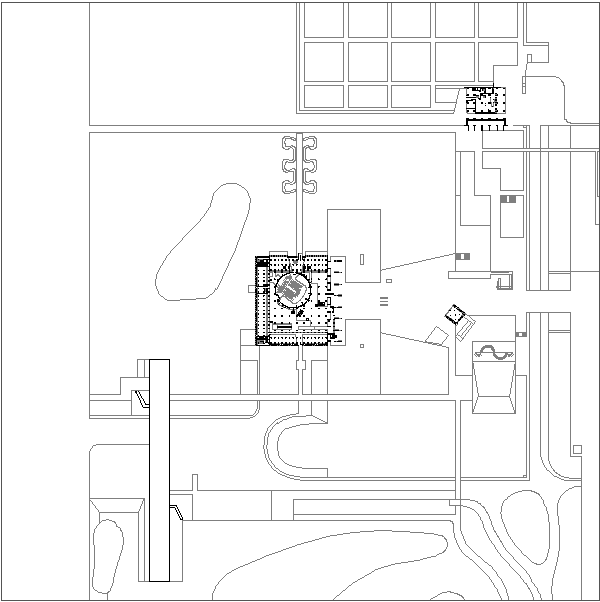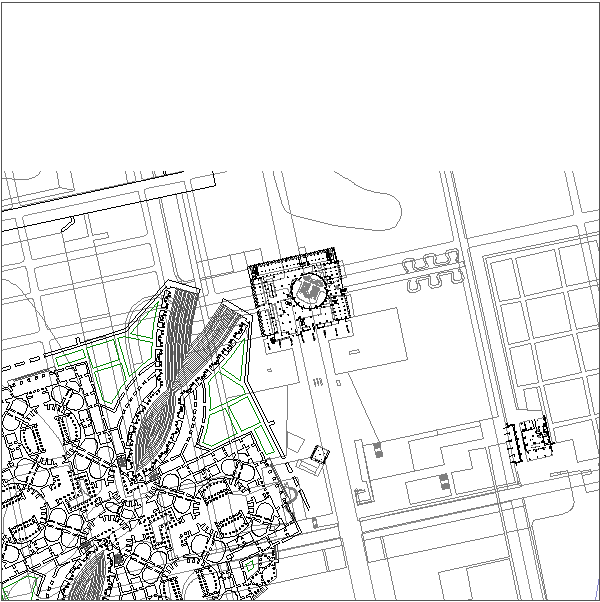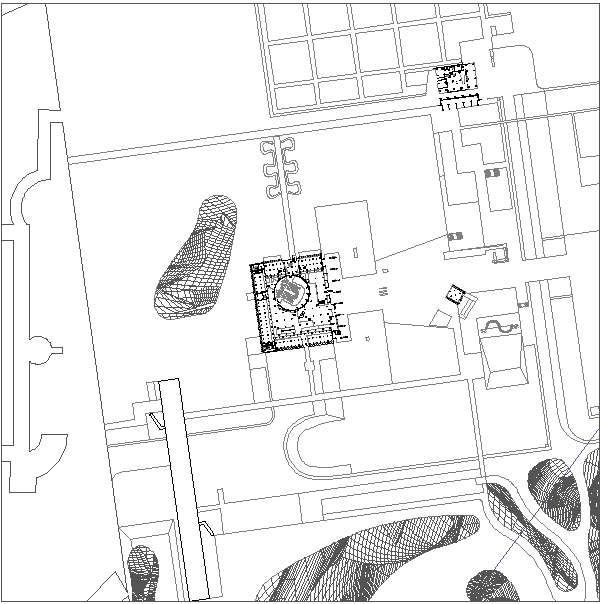 2014.03.16 19:52
16 March
After reading "Postmodern or Posthistoire?" it seems that the notion of posthistory coincides with the hyperactive assimilating imagination over the better part of the next two centuries.



14040804 NNTC full plan new arris version 206bi17


2014.04.23 13:00
Philip Johnson Was a Nazi Propagandist
Perhaps from now on a story like this will arise every time a Johnson building is featured in the mainstream news. What's weird though is that it's as if a Johnson building getting mainstream media attention is automatically equal to a Johnson building getting "good publicity," but "good publicity" is not allowed for anything that has an association (however remote) with Nazi sympathies. If the New York State Pavilion wasn't in the current news, the article would not have happened. It's the combination of strange (guilt by) associations that harbor their own kind of almost perniciousness.
Johnson's domestic architecture of the 1950s makes for an interesting study, especially in relation to what Kahn was doing with domestic architecture at the same time, and what Le Corbusier started doing subsequently. I like the Wiley House, despite what Venturi wrote:
"In the Wiley House, for instance, in contrast to his glass house, Philip Johnson attempted to go beyond the simplicities of the elegant pavilion. He explicitly separated and articulated the enclosed "private functions" of living on a ground floor pedestal, thus separating them from the open social functions in the modular pavilion above. But even here the building becomes a diagram of an oversimplified program for living--an abstract theory of either-or. Where simplicity cannot work, simpleness results. Blatant simplification means bland architecture. Less is a bore."
Wow, I never imagined bad publicity could be so much fun (to rewrite).


2014.04.23 14:00
Philip Johnson Was a Nazi Propagandist
But there is definitely enough 'room' in cyberspace to build a museum for every atrocity.


2014.04.23 15:38
Philip Johnson Was a Nazi Propagandist
Actually, the more I investigate and study the architecture of Philip Johnson, the more I find a very good if not also somewhat rare architectural talent. He's certainly not an architect's architect, but he's very much an architecture's architect, and that's where the rareness of his talent lies. Look at this quotation from Kramer's article (linked above):
"...what characterizes his work is a series of brilliantly performed charades in which other people's ideas, other people's tastes, and other people's styles have been appropriated, exploited, deconstructed, and repackaged to advance the prosperity of his own reputation and influence." Take away the notion of charade (because Johnson was never trying to fool anyone about the character of his designs) and the notion of advancing his own reputation (because Johnson was more concerned about the advancement of architecture) and we're left with: "other people's ideas, other people's tastes, and other people's styles have been appropriated, exploited, deconstructed, and repackaged" which is not something particularly easy to do because it requires a very sharp eye and a very facile imagination (toward manifestation) which is exactly what amounts to talent



2014.07.11 16:42
Art + Architecture: Schumacher vs. Post-Net
Re: favorite book:
Thanks to the enormous scans within some really incredible online archives, I'm, just for about a month now, becoming very familiar with the volumes of post-Piranesi Italian archaeologists. For example,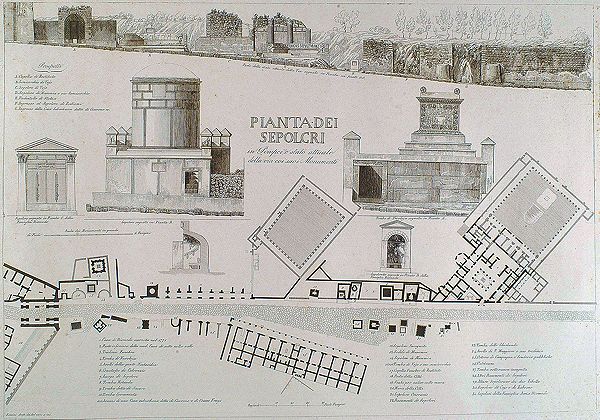 The great multitude of drawings filled with all their fine detail just seem to fulfill some innate longing of mine. And I'm finding myself not at all bothered if some of the 'reconstructions' are not actually correct because I'm enjoying all the data as a unique and kind of atemporal/fictitious virtual environment.
And a book that I'm presently dissecting (literally) to discovery the full workings of it's 'anatomy' is Hejduk's Pewter Wings, Golden Horns, Stone Veils: xxxx xxxx so far.
And one of my favorite things to do, for almost 18 years now, is compose and publish 'books' via html and the internet.


2014.07.11 17:22
How do humans perceive the built environment in outer space?
Apparently, in the future, some very special doctors will tell me that my frontal and prietal lobes and my hippocampus often operate in the exact opposite way they're supposed to. To which I will then ask, "So, instead of mentally reenacting an experience, they enact something that hasn't happen yet?" To which the doctors will all give me the thumbs-up! Hence: c0711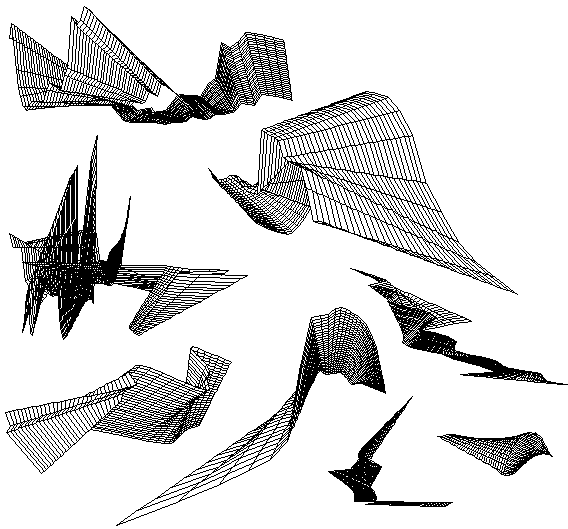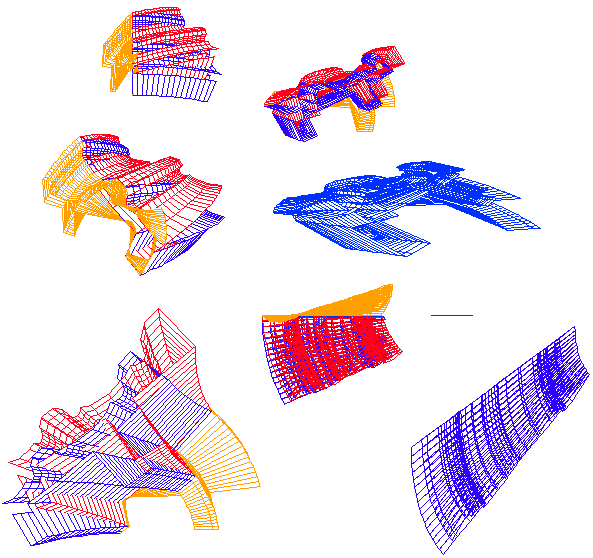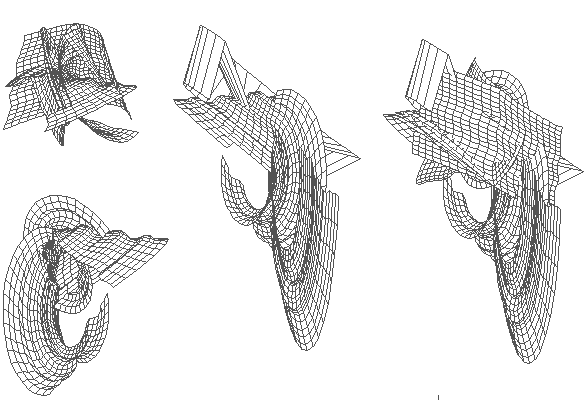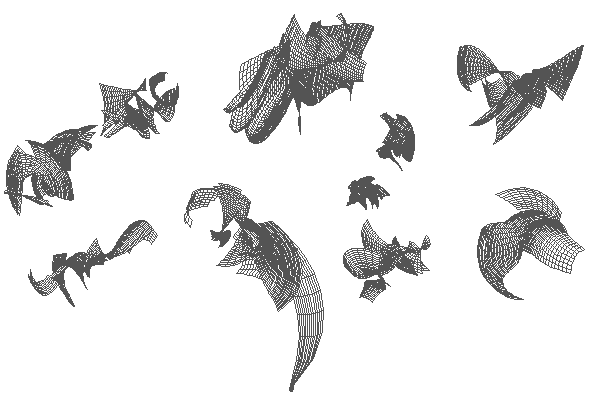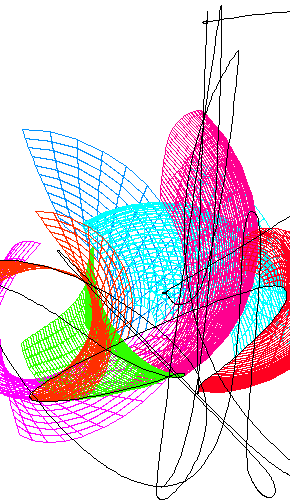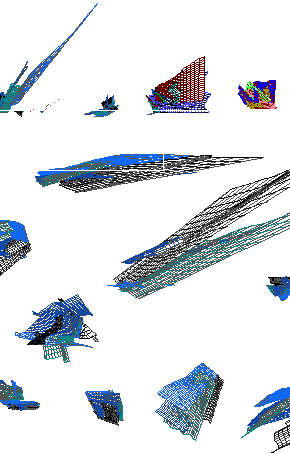 2014.07.11 20:44
How do humans perceive the built environment in outer space?
The drawings/databases range chronologically from 1999.11.23 to 2000.04.03, so contemporary with this...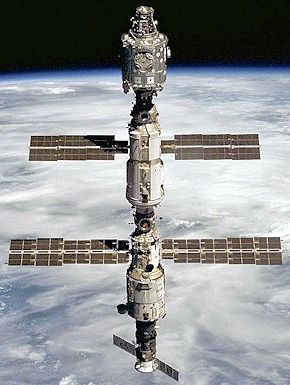 Relatively like ancient history now.


2014.07.12 17:33
Art + Architecture: Schumacher vs. Post-Net
Presently, I design Quondam more along the lines of #1.
Although I'd rather be designing along the lines of number #2.
If I actually started to work at designing the way I'd like too, then perhaps I'll arrive at #3.





2014.07.14 13:30
East Jerusalem Light Rail Attacked
...I can't believe you just wrote "if Israel wanted to they could vaporize Palestine." The vaporization of Palestine already happened. Although I don't feel close to the situation now, there was a time (the late 1970s) when I had a brief conversation with the last Palestinian Governor of Galilee. We discussed an urban design school project which I was working on with his niece (whose family fled Palestine into Lebanon and even there lost their farmland in southern Lebanon to Israel). I showed him how our study area comprised three areas of distinct characteristics. He heard me out and then simply said, "The three areas must be autonomous!" I had no idea then what he was really implying, but his niece right away said, "Oh Uncle, stop." The other time we spoke was on the phone, where I left a message for his daughter. Judging by how he relayed my message, I don't think he was too thrilled about his daughter going out with an American.
The ex-Governor and his wife were brutally murdered in their Philadelphia suburb home in 1986. There are still some suspicious aspects to the murders, and it is even possible that these deaths could be added to tammuz's list above of deaths by terrorists.


2014.08.08 14:56
8 August
A completely private world, New Canaan does not admit basic explanations apart from the autobiographical purpose which Johnson has poured so liberally into these buildings. What emerges is a remarkable museum of architecture. True, this is an architecture represented in keeping with the tastes of a single collector and conceived by a single designer - but in this "museum" the uncertainties, the rules violated, the baseless games, the extra-territorial nature of contemporary architectural languages, are ruthlessly listed, memorized and catalogued.
As a great admirer of Jünger, Hans Slemayer, states: "The world, for which the museum is becoming the most sacred theme, is already, by its essence, a world which sees everything in a historical perspective." Philip Johnson probably belongs to this world as well. For this reason he possesses a trait in common with Georg Fuchs. His collector's spirit reaches New Canaan, where it narrates synchronically the story of contemporary architectural uncertainties, arranging in the museum they give shape to, the traces of the interior of his own life as well.
The house of dreams and memories, Philip Johnson at New Canaan (1982)


2014.08.21 17:42
Archinect, please boycott Israel (its about time!)
The solution and scenario proposed by this thread is obvious: boycott Israel.
It's strange for me to remember (because of this thread) the first time I ever heard of (activism against South African) apartheid, it was in the kitchen of the Faruqi residence, spring 1984. Faruqi's niece, who I went to architecture school with, returned to Lebanon upon graduation in 1980. She returned to the States for a visit in 1984 and invited me to lunch with her aunt. Lois Faruqi, a Belgian, was a music professor, and I had met her before at a Bach fugue concert circa 1978. Anyway, another guest at the luncheon was a Indian grad student living at the Faruqi house for the term. Most of the conversation was between Mrs. Faruqi and the grad student all about apartheid. Faruqi's niece and myself were somewhat out of our depth, and especially confused by the ongoing distinction between the treatment of 'coloreds' versus the treatment of 'blacks', both of which were bad, but the treatment of 'coloreds' was not as bad as the treatment of 'blacks'. Finally we had to ask, "why are you making a distinction between the treatment of coloreds and blacks?" The answer, "Because in apartheid blacks are African negroes and coloreds are brown skinned people like Indians." I honestly had no idea that apartheid was such a systematic form of racism.
It's very sad and still troubling to think that Lois Faruqi and her husband (the last Palestinian governor of Galilee) were, two years later, brutally murdered in that very house.
The next time I heard discussions on apartheid was in 1985, when I was working at the University of Pennsylvania and the University was being pressured (by students, etc.) to boycott South Africa (which it ultimately soon did).
Fortunately by the early 1990s the boycott worked.


2014.08.23 20:34
23 August
"In the future, all the past (and even the present?) will be a fiction."
architects copy quondam dot com
What I'd like to do more of is 'fictitious historical dialogue'.
As of yesterday, reading Duboy (again) along with ongoing Montesquieu and spotty Foucault--bricolage plus letters plus Las Meninas etc. Mix that with 'fictitious historical dialogue' and you have my next book project.
It's a book about all kinds of style. The working title is über œuvred e suicidal. Piranesi hires a Quaker lawyer to fix historical inaccuracies while the Quaker lawyer hires Piranesi to design an historically accurate house. Neither knew of the other's true propensity--playful double-meaning meets good-natured honesty--yet they discover themselves to be a formidable team. You'll think you're laughing and you'll laugh about thinking.
leap day 2000 . . create something completely off the wall. My own obscure attitude will guide me, and there is no need to submit to any norms. I can make it all up and even be intentionally false and untrue in the information Quondam supplies. The whole museum as an enormous fiction.
Bramante's Milanese differs so much from his Roman work that it has been ascribed to a fictitious "Bramante of Milan."
I love being inspired, thus the new working title of my next book project is The Faux Failing Memory. The interesting thing about the written word is that you can almost always tell when the author isn't being completely honest. At least I can.
Perhaps at first it's instinctual, and then, as one learns to trust one's instincts, it becomes a skill. That's at least the reader's part. The writer gives off clues within their style. Citing "failing memory" is often such a clue.
A plain old lie is for sure less honest than memory. Memories are mental reenactments, and, for sure, a reenactment can never be the original. Those are givens.
Yes, one can certainly tell an unwitting falsehood, and that's usually due to not knowing all pertinent information, or some such circumstance. Whereas to actually tell a lie means that indeed the liar does know the honest truth, but chooses not to express it. In which case the memory is indeed truthful, although the expression of the memory isn't truthful.
Oh, and what do you suppose the difference is between Culture and Random Tangents? Could it possibly be that one is actually inferior to the other? Now that I think about it though, culture today is nothing but random tangents.
I will now get very 'Freudian' here, and say that just maybe the Guggenheims, like Freud, had this strange love/hate thing vis-à-vis Rome/the Vatican. After all it was Freud, a Jew, who reenacted the Christian Trinity of Father, Son and Holy Spirit by instituting the ego, id, and super-ego. So, one could then imagine the Guggenheims saying, "Mr. Wright, we want you to build for us a Jewish Vatican museum!" And lo and behold, Wright, creative genius that he was, designed the foremost Jewish Vatican Museum in existence, with no one ever being the wiser--quite an accomplishment, (or did it all just happen subconsciously?). [I better stop before I start writing a reenactment novel here.]
...some Borges, some Capote, some Quondam
"A labyrinth of symbols," he corrected. "An invisible labyrinth of time."
"...I questioned myself about the ways in which a book can be infinite. I could think of nothing other than a cyclic volume, a circular one. A book whose last page was identical with the first, a book which had the possibility of continuing indefinitely."
I have taken on the mysterious duty of reconstructing literally his spontaneous work. My solitary game is governed by two polar laws. The first permits me to essay variations of a formal or psychological type; the second obliges me to sacrifice these variations to the "original" text and reason out this annihilation in an irrefutable manner...
Some years earlier, Lillian Ross had published Picture, her account of the making of a movie, The Red Badge of Courage; with its fast cuts, its flash forward and back it was itself like a movie, and as I read it I wondered what would happen if the author let go of her hard linear straight-reporting discipline and handled her material as if it were fictional--would the book gain or lose?
...I wonder what would happen if the architect let go of his straight-curating discipline and handled the material as if it were fictional--would the museum gain or lose?
Was just inspired to write a 'historical' novel where Schinkel uses the 'influence' of the Crown Prince to get to do the designs he, Schinkel, wants. The Crown Prince figures out Schinkel's stratagem and thus starts changing his mind like every week or so as to what style a project should be designed in, just to drive Schinkel a little crazy, but also to see just how clever Schinkel can be. Schinkel, in turn, figures out the Crown Prince's stratagem and hence the architecture just starts getting more and more weird. [Wolfhilde von Schlittenfahrt, the sexy, new intern in Schinkel's office quickly becomes aware of the dueling stratagems and immediately starts 'busting' in her own stratagems.] Add to that that both Schinkel and the Crown Prince are obsessed with the life and works of Heinrick von Kleist and participate in a secret Von Kleist Society where all forms of strangeness ensue. Working title: Kohlhaas wo bist du?
I understand you are staying at the new hotel. La Bataille. How do you find it?
Very pleasant. In a bit of turmoil because they are in the process of opening a casino. The man in charge of the casino is called Shelley Keats. I thought it was a joke at first, but that really happens to be his name.
Marcel Proust works at Le Foulard, that fine little seafood restaurant in Scheolcher, the fishing village.
Semiquincentennial: an almost novel architectonics
Miers Fisher Jr. and Helen Gregoroffsky reunited.
At the end of the play, the two braggarts reappeared on the stage together to reaffirm the "reality" of the illusion. Having asked each other how they fared, the impresario of the fictitious performance answered nonchalantly that he had not really shown anything but the audience getting up to leave "with their carriages and horses accompanied by a great number of lights and torches." Then, drawing the curtain, he displayed the scene he had just said he had shown to his audience, thus rendering complete the incredible reversal of reality and illusion to the confused amazement of the real spectators, who were now finding themselves ready to leave and caught in the enchanting act of feigning the feigned spectators."
Piranesi places the fictitious horti Luciliani where the horti Lucullani ought to be, and places the horti Lucullani at a location further north.
...annexation; a totally fictitious client; who knows what else. ...a narrative inspired by the graphics.
I'm enjoying all the data as a unique and kind of atemporal/fictitious virtual environment.
Figure out a way to make the new arrivals famous for 15 minutes. Perhaps ongoing guest spots on a perpetual reality NYC/TV show with lots of sink or swim competitions and flash-in-the-pan stuff. Fleeting fame really is the new normality. Being [an] architectur[al] Duchamp . . . living in a large 3D painting, in a hyper painting, being in a hyperzone, within an environment of many unknown factors . . . "the working title museum" . . . how people will buy their art and architecture in the future . . . Rita Novel Tea [room] - a book of cult fiction . . .
Does (historical) fiction sometimes easily fall into the category of subversive reenactment?
...essentially putting ideas into people's mind via fiction.
Could the above be an outline for an architectural fiction or something?
un-science fiction
Maybe even a fictitious you will be in it.
"All the world's a next stage."


2014.08.25 09:56
23 August
What does concern me is the date stamp that every post automatically receives, thus whatever I 'write' here has a distinct point within the space-time continuum, and a lot of historical ambiguity is eliminated.
Contrary to what I just wrote, almost all of the passages above posted on 23 August 2014 were first written in past years, however, again, almost all the passages were first written within archinect/forum. You can see the dates of all the passages here.


14082701 Complex Religions plan 2434i01
14082702 Complex Religions Novel Architecturale 22002 context plans 2434i02
14082703 Complex Religions District Q 22002 context plans 2434i03
14082704 Complex Religions Complex Religious District Q 22002 context model plans 2434i04




14090201 NeuHaus 10 der Künste plan development 2435ai01
14090202 NeuHaus 10 der Künste plan development 2435i02
14090301 NeuHaus 10 der Künste plan development 2435i03
14090302 NeuHaus 10 der Künste plans 2435i04


2014.09.05 09:33
Why Modern Architecture Struggles to Inspire Catholics
The "the pursuit of reductionist aesthetics" in Roman Catholic church architecture is more due to the suggestions of the Second Vatican Council than to "architects [being] uncomfortable with symbolic content and figurative art." Look carefully at the dates of the "uninspired" churches and you'll more likely find them from the mid-1960s onward. Plus there is the whole issue of cost versus budget--the money to build large/elaborate churches just isn't there anymore, along with the fact that the cost of building large/elaborate churches rose exponentially. The notion that architects and their modernist education is the blame for uninspired churches is simplistic at best.


14091101 Antichita Capitoline plan image attached with ICM edge plan scan data etc. 206di09
14091102 Antichita Capitoline plan image attached with ICM edge plan etc. 206di10
14091103 Antichita Forum plan image attached with ICM edge plan scan data 206di11
14091104 Antichita Forum plan image attached with ICM edge plan 206di12


2014.09.12 13:54
How to read like an architect.
I'm currently in the process of taking apart a 1823 edition of Durand's Précis des Leçons d'Architecture. It's never easy taking apart a book (literally and emotionally), but I'm doing it this time to optimally scan all the engravings.
When I'm done with the scanning, I could sell the engravings individually at eBay (and make back maybe 5 times the amount I paid for the book), yet I'll probably just keep it all and rearrange it with other (taken apart) books to create strange and new architecture books.
I never counted all my books, but it's a lot, kind of too much. What's weird now is what books I have more than one of:
SMLXL
Architectural Theory
Out of the Ordinary (one from the Free Library for 25 cents)
Adjusting Foundations
Pewter Wings, Golden Horns, Stone Veils
Lotus 19
Lotus 22
Letarouilly (two 1980s, one 1910s)
Buhlmann's Classic and Renaissance Architecture
Schinkel's Collection of Architectural Designs (both 1981 folio box edition size)
El Croquis MDRDV 1991-2002
Le Corbusier's Oeuvre Complete vol. 1
Le Corbusier's Oeuvre Complete vol. 8
Norberg-Schulz's Baroque Architecture (big)
Tafuri and De Feo's Modern Architecture/2 (small)
Architecture and Utopia
If I took apart all those 'extra' books and then rearrange them, that would be quite a new library of architecture books.




2014.11.15
from How Fiction Works
If the book has a larger argument, it is that fiction is both artifice and verisimilitude, and that there is nothing difficult in holding together these two possibilities. That is why I have tried to give the most detailed accounts of the technique of that artifice--of how fiction works--in order to reconnect that technique to the world, as Ruskin wanted to connect Tintoretto's work to how we look at a leaf. As a result, the chapters of this book have a way of collapsing onto one another, because each is motivated by the same aesthetic: when I talk about free indirect style I am really talking about point of view, and when I am talking about point of view I am really talking about the perception of detail, and when I am talking about detail I am really talking about character, and when I am talking about character I am really talking about the real, which is at the bottom of my inquiries. (xiii-xiv)
Flaubertian realism, like most fiction, is both lifelike and artificial. It is lifelike because detail really does hit us, especially in big cities, in a tattoo of randomness. ...
The artifice lies in the selection of detail. In life, we can swivel our heads and eyes, but in fact we are like helpless cameras. We have a wide lens, and must take in whatever comes before us. Our memory selects for us, but not much like the way literary narrative selects. Our memories are aesthetically untalented. (56-7)
I am now made to wonder about an aesthetically talented memory, whether there even is such a thing? I think artistry comes from aesthetically talented memories.
But how to push out? How to animate the static portrait? Ford Madox Ford, in his book Joseph Conrad: Personal Remembrance, writes wonderfully about getting a character up and running--what he calls "getting a character in." He says that Conrad himself "was never really satisfied that he had really and sufficiently got his characters in; he was never convinced that he had convinced the reader; this accounting for the great lengths of some of his books." I like this idea, that some of Conrad's novels are long because he couldn't stop fiddling, page after page, with the verisimilitude of his characters--it raises the specter of an infinite novel. (96)
James Wood, How Fiction Works (2008).


14120301 Mayor's House roof studies models Mayor's House wireframe @ Ury 2269i08 b c d e
14120302 Mayor's House @ Ury massing studies models 2269i09 b c d