2 September 1778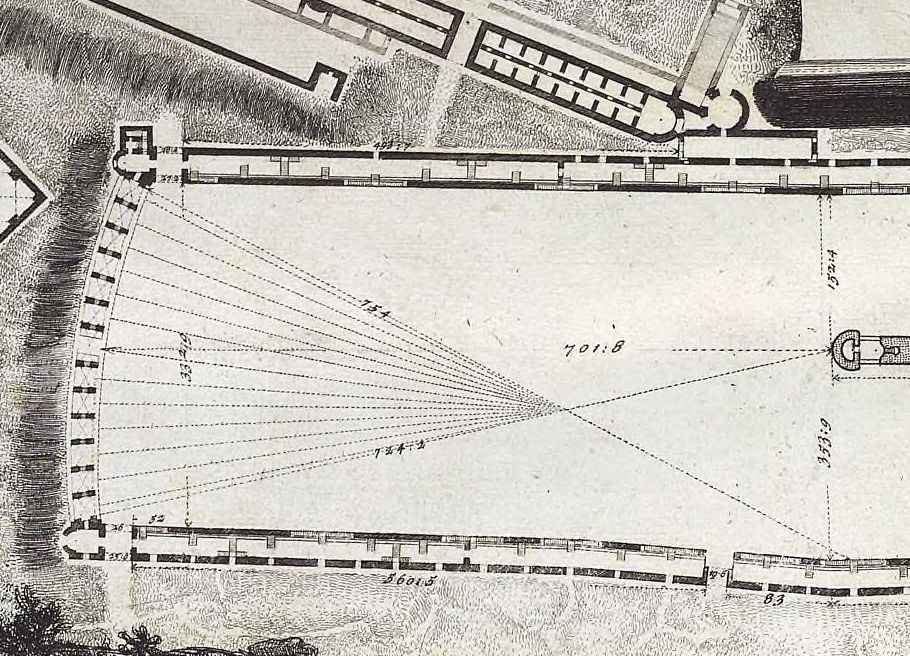 Francesco etches critical dimensions onto the Circus of Caracalla site plan. These numbers will be used when figuring out the proportions and dimensions of the new circus plans to be etched throughout Ichnographia Campus Martius.


2 September 1977
Friday. Mohammad and I decided to go back to stay at the Villa Hélèna while the others wanted to stay at the hostel. The whole group of us spent the rest of the morning and most of the afternoon at the US Embassy in Rome. The point of this was for all of us to get a flight back to the United States without having to pay again. By the end of the day we learned that we would all be on free stand-by for a commercial flight leaving Rome on Monday.


2 September 2022



Francesco Piranesi, 'Icnografia del Circo de Caracalla fuori della Porta Capena in oggi S. Sebastiano' in Opere varie (Getty Research Institute), circa 1786.

It was through reading/translating Mario Bevilacqua's "Piranesi 1778. Ricerche interrotte, opere perdute" that I first learned of Sir Roger Newdigate and the 1775 existence of a Circus of Caracalla plan by Piranesi. Bevilacqua assumed that the plan in question was basically the same as the Circus of Caracalla plan published by Francesco in 1786. Since Newdigate mentions he "saw the Temple & Portico and examined the circus till past 4," he very likely borrowed an early version of the Circus of Caracalla site plan, which, in a more complete state, Francesco eventually appended to Le Antichità Romane vol. 1 circa 1787.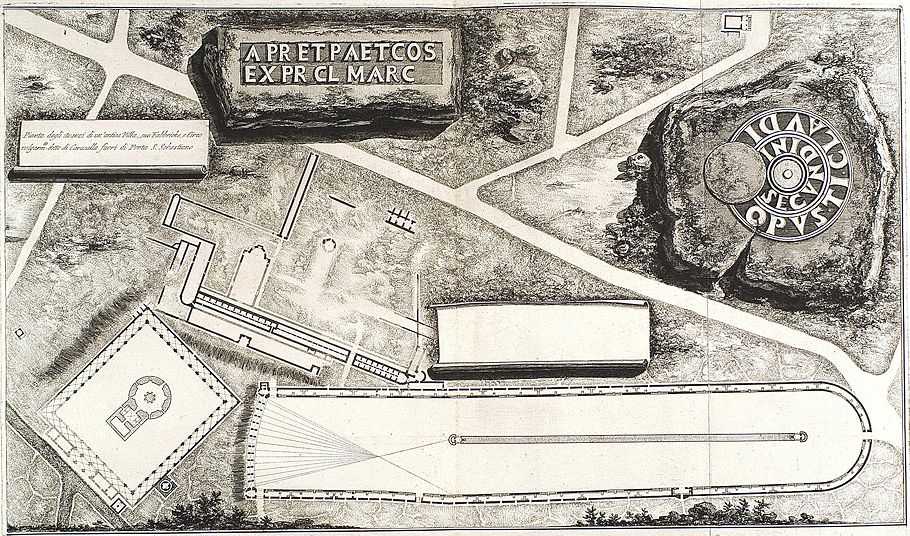 Giovanni Battista Piranesi (attributed), 'Pianta degli avanzi di un 'antica Villa, sue Fabbriche, e Circo volgarmente detto di Caracalla fuori di porta S. Sebastiano' first state, circa 1775-78 in Le Antichità Romane vol. 1 (Universitätsbibliothek Heidelberg), 1787.