2001.01.23
AD[vocating] PUBLICITY
After reading through "Bold Architecture at a Price" I asked myself, "What do you call architects if they are not "star" architects? "Non-star" architects seems to be the logical, grammatical answer, but such a label doesn't exactly elicit the correct notion that an architect that is not a "star" architect is (really) an architect whose buildings do not receive widespread publicity (even though the great majority of architects today design perfectly acceptable buildings).
The real point of the article is about getting publicity, and publicity via architecture is just one way for universities to get publicity (now-a-days). As the article well states, architecture is very costly, hence there is much expected from architecture, indeed, today there seems to be much, much more expected from architecture--the proverbial "more bang for the buck".
Should architectural education begin teaching students how to design buildings that generate publicity? Of course, that includes doing a building correctly in terms of structure and function, yet getting publicity appears to be a new and already prevalent user demand that requires compliance as well. And isn't it common sense for architects to supply what the client asks for?
Then again, it really isn't the architecture or architect that generate the publicity. Rather, it is the advertisement driven publicity/news 'machine'. Exactly one year and two days ago, Hugh Pearman posted the following here at architecthetics:
"To the point: is it enough for a building to exist principally as a media image? Everyone in the world with media access knows what the Sydney Opera House looks like, and Bilbao is in the same category. Bilbao functions rather well as an art gallery. I'm told that Sydney is hopeless for opera. But functional considerations do not apply here.
Certainly these buildings need to exist: a virtual-reality image of an unbuilt building is not the same. Beyond that, the Somerset Maugham rule applies: the image is so often better than the actuality. Which means, of course, that architectural photographers are as important as architects. Do we care?"
My point being that the above quotation is indicative of the fact that entities other than architects and architecture generate the publicity.
My feeling has been all along, however, that architects and architecture are well capable of generating their own publicity, but professional 'decorum' has for the most part made that attitude an ethically and aesthetically wrong position for architects to take. This 'wrong-ness' is really just a fabrication, an artificial restraint, and, as always, it is precisely at these artificial points where 'institutions' are the weakest, where the decay happens, where things begin to fall apart. I wholeheartedly advocate architects to embrace publicity as a new, additional ingredient that makes good architecture, the same as firmness, commodity, and delight make good architecture. Furthermore, I hope it takes less than twenty years for architects to begin creating and directing web sites that are just the same as television channels.
2001.01.23
AD[vocating] PUBLICITY
My original intent was to call out just how artificial it is to consider something 'artificial' (like publicity/advertising) as likewise being something 'wrong'. Moreover, isn't architecture itself very likely the most pervasive artificial thing on this planet?


2002.01.23 15:20
Architect[ture in]query
I don't know who de la Manzana is, but I am curious as to who (else) in architecture is "controversial" these days. Plus, could you enumerate as to what exactly the controversial issues are in architecture today?
2007.01.23 15:38
Who is your favourite architect ?
El Lissitzky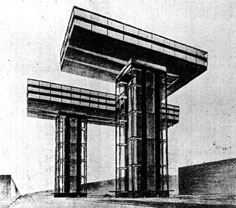 2007.01.23 15:45
Who is your favourite architect ?
Louis I. Kahn and Anne Tyng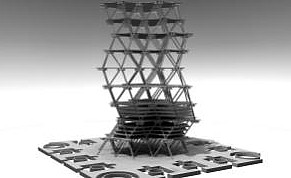 2007.01.23 16:15
Who is your favourite architect ?
The architect of Kloster Hohenwart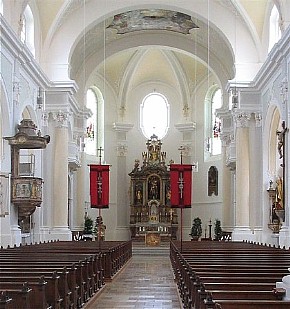 because my parents were married there, and because my brother was born in the hospital next door.


2007.01.23 16:29
Who is your favourite architect ?
Eutropia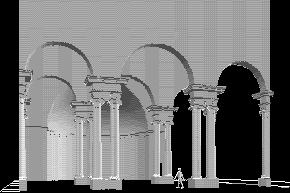 because no one even knows that she designed buildings.
2008.01.23 15:13
Architecture, art or science?
I like science for its ability to concretize and communicate a "world view".
I like art for its applied systematic study of natures.
I like architecture for its demonstration that science and art are not necessarily two different things.


12012301.db Altes Museum St. Pierre at Firminy-Vert Museum for Nordrhein Westfalen plans elevations scale comparisons 2120i24
12012302 Museum of Knowledge Museum of Arts and Crafts elevations scale comparisons 2185i08
12012303 Villa Savoye Governor's Palace elevations scale comparisons 2156i14
12012304 Great Pyramid Pantheon Cathedral of Beauvais Parliament Building of West Pakistan plans elevations scale comparisons 2060i06
12012305 St. Peter's Square Wallraf-Richartz Museum plans scale comparisons 2091i04
12012306 Great Pyramid Cathedral of Beauvais Washington Monument Eiffel Tower Capital Park West elevations scale comparisons 2060i07


15012301 Museum of Arts and Crafts GAUA 1100x550 2244i12
15012302 Museum for Nordrhein Westfalen GAUA 1100x550 2226i22
15012303 GAUA campus base plan 2177i33
15012304 Bldg 9591b GAUA 1100x550 2429i01
15012305 Bldg 9591c GAUA 1100x550 2429i02
15012306 Bldg 9591d GAUA 1100x550 2429i03
15012307 Bldg 9591e GAUA 1100x550 2429i04
15012308 Bldg 9591f GAUA 1100x550 2429i05


16012301 Mount Pleasant site plan image attached Horti Valeriani Villa Rotunda Whitemarsh Hall 5233 Wall House 2 plans 2109i01 b


17012301 spaceworkers Romanesque Interpretation Centre


20012301 iqq15 model development Acropolis of Contemporary Art La Villette Housing Dresdner Bank 2468i91
20012302 iqq15 plan development 2468i92