2008.01.23 16:16
Architecture, art or science?
"A big movement is pre-fabrication ala mass production, in order to achieve a sort of mass customization." Artfully scientific business of master building indeed.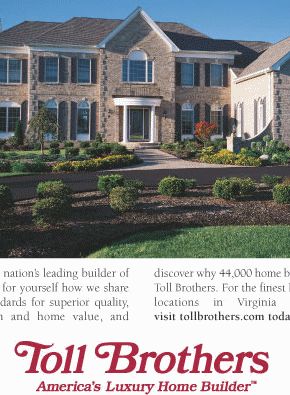 2008.01.23 15:13
Architecture, art or science?
I like science for its ability to concretize and communicate a "world view".
I like art for its applied systematic study of natures.
I like architecture for its demonstration that science and art are not necessarily two different things.
SW: unity/harmony requires, ironically, that those you would put in the same 10m space together actually have to deal with each other without finding an easy way to separate themselves or make a distinction based on the space.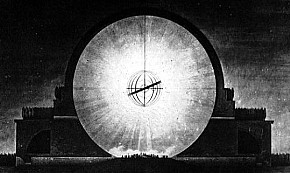 2008.01.21 09:46
design to symbolise "religious harmony"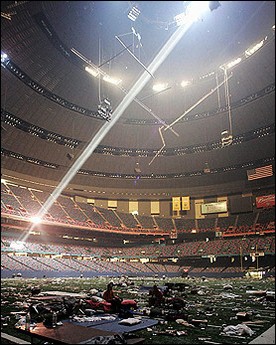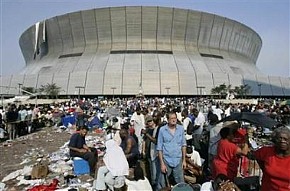 2008.01.20 13:06
I want to write about architecture....How?
2000.01.20:
"I better stop before I start writing a reenactment novel here."
2008.01.20:
I read Remainder this past Friday; the episodes between Ludwig II and Josef Kainz came to mind--truth is stranger than fiction. Ludwig, too, was a very, very wealthy young man.
"Hey, did you hear the one about another Colonial Williamsburg in Arabia?"
"Gosh, that'd be like reenactment cubed."
"I know, and then they'll start slipping into the fourth dimension."
"Here a Versailles, There a Versailles, Everywhere a Versailles, sigh."


2008.01.16 08:54
The Best of Rita Novel Anytime
"Eat [pure design] everybody!"
A Preprandial Aperitif
Cucumber Slices, Cavier and 'Sociables' Crackers
Spinach and Mushroom Salad
A Glass of Blue Nun Wine
Sketches cum Napkins
A Trip to the Rest Room
Coquille St. Jacques
Pears Helene
The Speeches [on reenactment]
Dried Fruit and Nuts
Australian Port and a Cigarette
The Ride Home
excerpt:
16 January
1931: The birth of Susan Sontag.
2000: Perhaps Iím here being overly simplistic, but recent architectural tropes and the pronouncements of such often appear to be elaborate justifications for what is otherwise plainly arbitrary in terms of ultimate design form.
2000: It would seem then that the difference between real scale and virtual scale is in how each scale respectively treats and/or renders limits.
2001 The real world of architecture already does an excellent job of reenacting itself.
2002: Again, where is that study on "architecture that moves" when you need it?
2002 Process Taking Its Own Shape was kind of my answer to "How to become a famous Architect," and actually impressed a lot of the people that saw it exhibited.
2002: If you believe that there was an enforced silence regarding Helenaís discovery of the True Cross, then you should also believe that the silence worked in terms of keeping imperial rule firmly established.
QBVS3, p. 440.
Plop Plop Fizz Fizz


2008.01.15 17:25
The Best of Rita Novel Anytime
The novel I'm reading now is a non-theory Western--Bling, Blang and Blog.
2007.12.21 12:42
Family Farm in New Nation
Looks like the farm one of my grandfather's older brothers settled is now just within the Lakota Sioux Nation of Indians.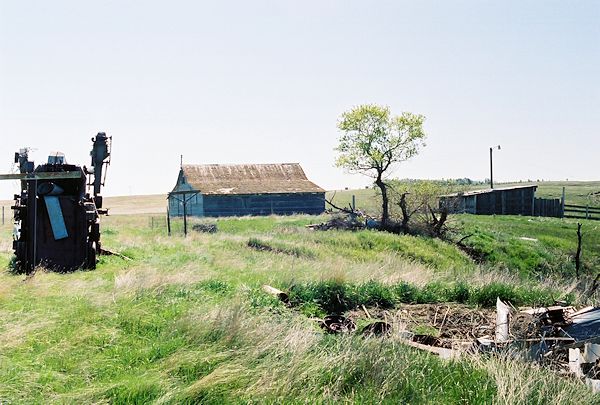 Golden Valley, North Dakota
"Pass the Peace Pipe."


2007.12.21 12:02
megacities or?
Representation Without Taxation: The Disowner's Guide to Slumming It


2007.12.12 20:37
Farmadelphia
The main reason our garden is fecund is continual watering. And with the dry spells that seem to now occur in our region at least once a summer, watering of "crops" is a big issue, otherwise there's nothing to reap.
"What do you mean the fire hydrants don't work because they're watering the crops?!?"
"I guess you didn't here then. Eveything's networked these days."


2007.12.12 19:55
Farmadelphia
There's a large field up on a plateau within Tacocy Creek Park which may well have been Lenni-Lenape farmland, as there was a Lenni-Lenape camp just down stream.
Fairmount Park was lots of farmland.
Where I'm sitting right now was a farm until 1973, and I suspect the Lenni-Lenape farmed here as well.