2007.08.23 16:56
Name that Architect and Building!!!
images from a+u 77:02 focus: Vittorio De Feo


2007.08.23 15:59
Name that Architect and Building!!!
...here's a competition entry from 1971, prototype for an Esso Filling Station (obviously). Curious if anyone knows the architect. Otherwise, just want more people to know the project.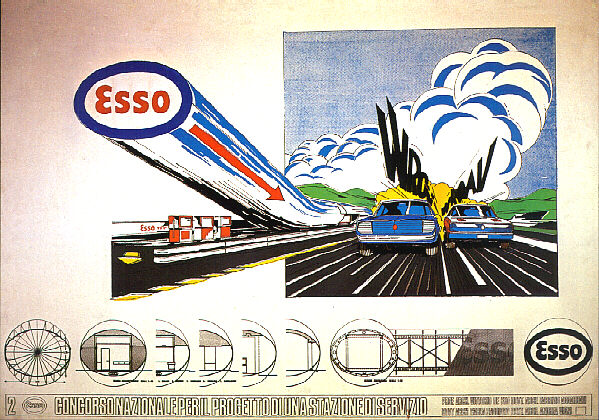 Vittorio De Feo, Fabrizio Aggarbati, Carla Saggioro, Andrea Vigni, Competition Project for a new Service Station, 1971.


2007.08.23 12:03
"...a shift into spontaneous mode,
Subject: memories of desire?
Date: 2000.11.13
I wanted to rent Paris, Texas, but it was out, so I rented Spetters and Ulysses' Gaze.
In watching Spetters (14 years since I last did so) I have to report the mistakes I made in my last post about that film. What's funny is the types of mistakes my memory made.
First of all the film's director's name is Verhoeven (not Vanderhoven). The boys are all 20 years old, (not teenagers). The farmer father does not chase his son on a tractor, rather pulls the "whore of Babylon's" Chevy Impala (I was right about that) out of a roadside ditch that the farmer's son stupidly backed into. The 'puritanical' farmer father does routinely beat his son, however (and the son has a definite sado-masochistic streak to him--he gets himself 'coiled up' in the 'sub-plot' within the under-construction subway).
Only two of the boys are amateur racers, while the farmer's son is an auto mechanic at the gas station.
And here's my favorite memory mistake: it is not extra long hotdogs that are the most popular item at the "whore's" luncheon business, rather it is 'croquettes' (or something spelled like that) which, unknown to the customers, are made of canned dog food. [Obviously serving the question, "is real fast food actually any better?"]
Overall, I was correct that Spetters is a nimiety of vehicles. It's like Two for the Road on multiple steriods.
After now being well re-acquinted with both films, what's really interesting is the difference the 1970s made. The change in 'style' From Two for the Road (1967) to Spetters (1980) is very noticable, and the fact that both films are 'vehicular' heightens the changes. There is one very weird coincidence between the two films, however. The stationwagon in Spetters is also driven by a family (husband, wife, a boy and a girl), and the hero of the film has his paralyzing motorcycle accident because the husband in the stationwagon throws a bag of orange peels out the car window while he's driving. Perhaps it really isn't odd that the stationwagon and the nuclear family come to represent conformity in both films, but they also come to represent the 'death' of the free (wheeling) spirit.
Alas, I finished watching Spetters and then began to watch Ulysses' Gaze (which I've never seen before but have the soundtrack of for two years now), and the pace went from 75 MPH to 5 MPH. I haven't finished watching the film yet, but it looks like one might be able to anaylyze the 'vehicles' in it as well. But it won't surprise me if the notion of "film" itself turns out to be Ulysses' Gaze's primary vehicle.
--QBVS2


2007.08.22 20:49
Name that Architect and Building!!!
SOM?, something on Park Avenue?


2007.08.22 20:26
Name that Architect and Building!!!
not in philadelphia, but yes, a contradiction


2007.08.22 20:19
Name that Architect and Building!!!


1920s, not my neighborhood, though I wish it was
2007.08.22 20:04
Name that Architect and Building!!!
...that building looks very reminisent of some school building Giurgola did in Italy in the early 1980s.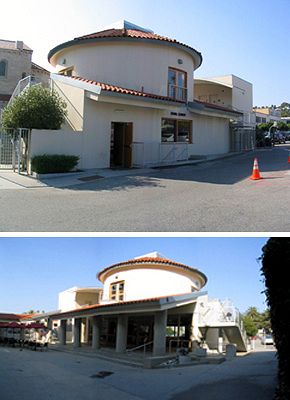 2007.08.22 19:48
Name that Architect and Building!!!
...very obscure for me, sensed it was scadinavian so googled fehn (lucky guess) barn and a similar image showed up, followed links. very neat building; inside looks way cool.


2007.08.22 19:41
Name that Architect and Building!!!
Barn from Storhamar Farn--Hedmarksmuseet, Sverre Fehn