2007.11.24 14:17
The Peter Eisenman effect
Everything You Wanted To Know About Architecture, But Sorry You Ever Asked, the movie.
Has there ever been a compare/contrast analysis concerning the work of Woody Allen and the work of Peter Eisenman? I'd start with a side-by-side chronology and go on from there. Like who was more (Judaic) baroque when? Look, Deconstructing Harry!, Interiorities, the whole thing a Mix-and-Match Point, etc., etc.
"Did you hear it first here or what?"


2007.11.24 12:02
The Peter Eisenman effect
Or perhaps Eisenman's architecture is akin to post-Christ, post-Freud, Messiah-complex Judaism, just to keep the metaphors rolling along.


2007.11.24 11:44
The Peter Eisenman effect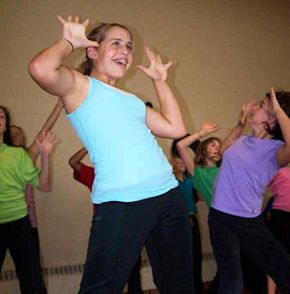 ...or you could simply go the Center Stage Camp.


2007.11.24 11:23
Complex Iconography and Contradictory Content in Architecture
"No. 5, the adjoining mansion, is La Louve (the She-Wolf), so named from the carving over the door, which represents Romulus and Remus, the founders of Rome, being suckled by their widl foster-mother. This house belonged to the Archers' Guild, and is surmounted by a gilded phoenix."
Arthur Milton, Brussels in Seven Days (1935).
It was the Saturday after Thanksgiving 1999. The Inside Density colloquium was now over, and, after dinner atop the Atomium, Charlotte Geldof offered to take me around Brussels the next day. We started at the Cathedral where Charlotte took me down to the excavations under the church--she felt sure I'd be interested after hearing me talk about reenactment, inversion and pagan Rome the days prior. Then we went to the Grand' Place. (I was intrigued my the late Horta (non Art Nouveau) building inbetween). Charlotte left me standing in the middle of the Place as she went to try to get tickets to some exhibit (which we never made it to). So I stood there and admired the Hôtel de Ville, especially all the statues over the second story windows. There was this sudden three claps, and this loosely-formed group of children near to where I was immediately stood in formation and just began singing in unison. I then looked back and forth between the statues and the children, and it was like they were all singing.
Charlotte was taking too long so I started walking toward the strikingly ornamented Guild Houses along one the Place's edges, and there they were. Soon Charlotte found me and I said, "Guess who I found?" 'Who?" I nodded my head upward and she saw them too. She laughed, "You're crazy."
2007.11.24 09:18
When Black Friday Comes
from wiki:
Origin of the name "Black Friday"
Stress from large crowds
The earliest uses of "Black Friday" refer to the heavy traffic on that day, an implicit comparison to the extremely stressful and chaotic experience of Black Tuesday (the 1929 stock-market crash) or other black days. The earliest known references to "Black Friday" (in this sense) are from two newspaper articles from November 29, 1975, that explicitly refer to the day's hectic nature and heavy traffic. The first reference is in an article entitled "Army vs. Navy: A Dimming Splendor," in The New York Times:
Philadelphia police and bus drivers call it "Black Friday" - that day each year between Thanksgiving Day and the Army-Navy game. It is the busiest shopping and traffic day of the year in the Bicentennial City as the Christmas list is checked off and the Eastern college football season nears conclusion.
The derivation is made even more explicit in an Associated Press article entitled "Folks on Buying Spree Despite Down Economy," which ran in the Titusville Herald on the same day:
Store aisles were jammed. Escalators were nonstop people. It was the first day of the Christmas shopping season and despite the economy, folks here went on a buying spree. . . . . "That's why the bus drivers and cab drivers call today 'Black Friday,'" a sales manager at Gimbels said as she watched a traffic cop trying to control a crowd of jaywalkers. "They think in terms of headaches it gives them."
Both articles have a Philadelphia dateline, suggesting the term may have originated in that area.
=====
The first time I heard the term "Black Friday" was the day after Thanksgiving 1974. I had to drive out to somewhere in West Philly to some 'special' plumbing supply store--I used to help Dad do plumbing at home--to hopefully find some odd part, and they had it. It was raining that day and I told the man behind the counter that traffic was "nuts out there." "Yeah, they call it 'Black Friday'." "Black Friday?" "The day after Thanksgiving. Traffic's real heavy; they say everybodies going shopping." "You mean like shopping for plumbing supplies?" Laughs and good-bye.
I figured out that it was 1974 because I remember hearing a solo George Harrison song on the car radio and it went exactly with the windshield wippers. Then the DJ said Harrison's new solo album was coming out the end of December. According to wiki, Dark Horse was released December 20, 1974, and I got the album that Christmas.


2007.11.23 15:18
people who use movie quotes as a basis for conversation
Eve: You spoke to my analyst about this behind my back? How could you! This is humiliating!
Joey: Renata, Renata! All I hear about is Renata!
Renata: Right! Drink yourself unconcious. That's the sort of writer's cliche you've never had trouble adjusting to.
Joey: Why do you stick with me? I give you nothing but grief!
Joey: At the centre of a sick psyche is a sick spirit.
Joey: What happens to those of us who can't create?
Joey: I feel the need to express something, but I don't know what it is I want to express. Or how to express it.
Joey: She's a vulgarian!
Hotel Collagio: This is a great party.
2007.11.22 11:57
Complex Iconography and Contradictory Content in Architecture
What if all myths and religions are based on truth? Could humanity even handle such a condition?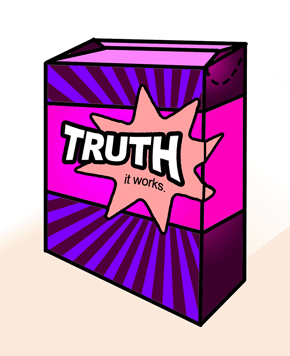 "It said so on the box!"


2007.11.22 11:43
Architecture Movies
The acting now seems dated, even comical, while the Interiors still appear timely.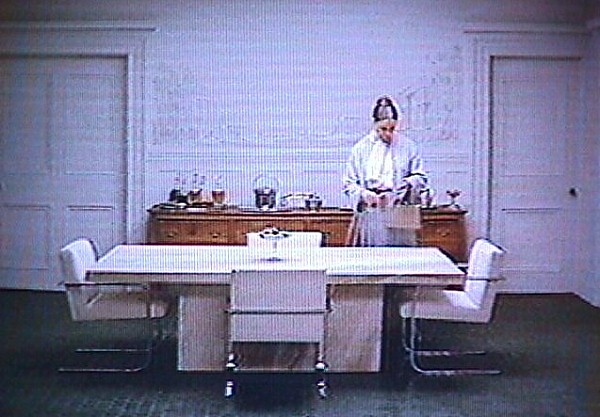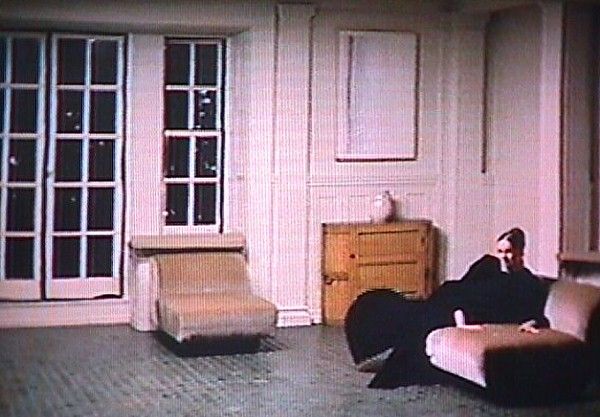 2007.11.22 11:24
what's your favorite flag?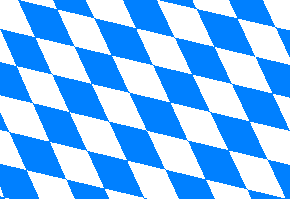 2007.11.22 11:20
Future School of Architectures
"It's easy to sit in at a desk and draw up your fantasy world (like di-arc?)...it's much harder to work with others to craft an environment of inclusivity and compromise."
Future School of Ironies, right?
otherwise
just face the fact that (architectural) education is now something bought, thus be smart and 'design' the best product. Personally, I'd buy low pulp plus calcium whatever brand is on sale.


2007.11.21 11:32
Complex Iconography and Contradictory Content in Architecture
[J. B.,
Thanks for the quick response, and 'oh well' and 'that's OK'. Don't put me down for #24. I learned something (again)--if I want to write about something or 'pick' something I'll just do, without the 'frame' of editorship (which is what I felt all along). It seems that my asking [after first being asked and declining] to be guest editor, regardless of the answer, ended the discussion evenly.
Two news items from yesterday interest me, and I'll write about them later today within a thread I started well over a year ago. It's more fitting I write today too, because it's Quondam's 11th anniversary.
Steve
ps
What I meant by "Too bad this is a private email discussion" is that I would have preferred the discussion to have been within the archinect forum. I've always felt open forums suffer when......]
Lupercale Found
Digging into Jerusalem
...about two 8th century BC events.
Ah! Romulus and Remus, real brothers metabolic. It's said their father was a god and their mother a raped virgin. They say the father of Jesus was God and his mother an unraped virgin.
To: lt-antiq
Subject: Re: Bib. for Cyrillona's Mariology? Date: 2003.08.09 13:32
John,
Thank you for the Graef citation. If Graef does indeed confuse Immaculate Conception with Annunciation/Incarnation, then this is one more example where such a mistake is made within modern scholarship. I have become very intolerant of this mistake after finding it several times within contemporary architectural theory texts. I even see this presence of misinformation compounded because it implicates not only authors, but editors/review peerage as well. This mistake needs broad/public attention within the realm of scholarship simply to cease the perpetuation of its existence.
It is the Annunciation, as reported by Luke 1:26-38, where a series of events are clearly described.
1. (26) The angel Gabriel is sent by God to Nazareth. The presence of an angel already constitutes a miraculous event, a theophany.
2. (27) The angel is sent to a betrothed virgin named Mary. Here Scripture clearly states that Mary is a virgin and that she is promised in marriage to Joseph.
3. (28) In greeting, Gabriel exalts Mary; "the Lord is with thee" reiterates the theophany, thus Mary's being "full of grace" and "Blessed among women" is Divinely sanctioned.
4. (29) Mary is troubled by such a greeting, signifying her overall innocence in this situation.
5. (30) Gabriel assures Mary of her safety within the theophany taking place.
6. (31) Gabriel 'announces' to Mary that she will conceive and subsequently give birth to a boy, Jesus.
7. (32-33) Gabriel Highly exalts the nature of Mary's announced offspring, indeed to the point of infinity.
8. (34) Mary exclaims confusion at the announcement, while she herself proclaims her virginity.
9. (35) Gabriel tells Mary the Holy Spirit will come upon her, the Most High will overshadow her, and the Holy One to be born will be called the Son of God. Gabriel essentially announces the soon forthcoming of the Trinity, a complete theophany.
10. (36) Gabriel then announces the Precursor, John the Baptist.
11. (37) "for nothing shall be impossible with God."
12. (38) Mary's ultimate reply, "Behold the handmaid of the Lord; be it done to me according to thy word," is extremely important on two counts. First, it is at the moment of Mary's complicity that the Incarnation (the Word becoming flesh) occurs. (Note Gabriel efficiently departs as soon as his task is complete.) Second, without Mary's complicity, the Incarnation would have been the result of a rape, not at all unlike the sexual relationship between Mars (a divinity) and Rhea Silvia (a Vestal Virgin), another reported theophany which progenerated Rome.
After the Annunciation/Incarnation comes the Visitation, where John the Baptist, when he for the first time is in the presence of the Incarnation, takes a noticeable pre-natal leap.
The last time Jesus was at the Temple in Jerusalem he manifest a riotous disturbance of the wanton commercialism going on there. Within a week of that Jesus was labeled "King of the Jews" dead on a cross. They say half of that label was rediscovered sometime in the mid 16th century, buried behind a wall for safekeeping, within the Helena chapel of Santa Croce in Gerusalemme (Holy Cross in Jerusalem). It appears to be a true 1st century AD artifact.
Romulus's life ended in the thirty-eighth year of his reign, with a supernatural disappearance, if he was not slain by the Senate. One day, when Romulus and all the people had gone to the Campus Martius, a sudden storm arose. The darkness became so great that the people fled in terror. When the storm was over, the Romans returned. To their surprise, however, Romulus had disappeared. The people sent for him, but none could find him. The people were amazed, and were all talking about his sudden disappearance, and wondering what could have become of their king, when one of the Senators stood up and called for silence. After the Senator calmed the mass of people, he told the assembled Romans that he had seen Romulus being carried up into the heavens.
Ascension of Jesus
Gabriel and Mohammad's Ascension