2005.03.04 15:54
Re: base maps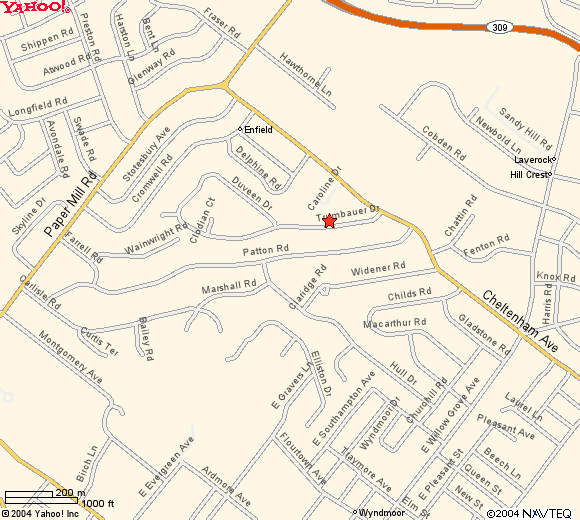 Note some of the street names. Stotesbury and Trumbauer, obviously. Cromwell was Eva's first husband (before Ned Stotesbury). Eva's daughter (from the first marriage) married Douglas MacArthur. (Eva's son, James(?) Cromwell, married Doris Duke.) Duveen, the aesthete and fine art dealer told Eva she should build a palace (with a good chunk of Ned's money going into Duveen's pockets). And the Wideners had Trumbauer build Lynnewood Hall which is stylistically the older sister of Whitemarsh Hall.

Remember when we wrote about place names. I was looking for cedar trees in what used to be Cedar Grove, and you noted the birthplace of Oakland "without an oak tree in sight."

Is this all indicative of how 'modern oblivion' operates?
2014.03.04 19:40
3 March

Letters from the space-time continuum obviously have many layers, but, nevertheless, all the passages come from specific calendrical positions along the Earth orbit relative to the Sun. It's all coincidences, but never necessarily consequential. Anyway, an 'aphaca' search pulled up the following:

Holy Thursday three years ago (1 April 1999) is when I first learned of St. Helena and what seemed to be her so far unacknowledged role in architectural/design history. This 'news' was shared with D-L as posts on Good Friday 1999 demonstrate. I had no idea then how much the life and times of Flavia Julia Helena Augusta would become a part of my life, but become a part of my life they certainly did, and a powerfully inspiring part at that.

Holy Thursday yesterday (28 March 2002) is when I went out my front door to pick up the weekly Olney Times off the path to my house. I quickly noticed that a picture of St. Helena's Church, Olney is on the front page, and then the headline:

"At St. Helena's, Cardinal addresses parishioners amid scandal
On eve of Holy Week, stunned congregation learns their pastor is assused of sexual abuse"

It has taken me almost all of the three years research and thinking on St. Helena to come to grips with the whole "silence" in the histories regarding Helena's finding of the True Cross, and the conclusion I came to is that a law of silence regarding Helena and the Cross was indeed issued by Emperor Constantine (Helena's son). Furthermore, it became clear (to me) that within St. Ambrose's obituary of Emperor Theodosius the silence of Helena and the Cross had finally been broken--and this is documented within EPICENTRAL's "Theatrics Times Two".

As the recent event's within the Roman Catholic Church in the USA sadly make clear, 'laws of silence' still exist in our time, however, breaking the silence, like the Boston Globe did in January (was it the 18th of January 2002, which is the date of Theodosius' death in 395 and the date of the first King of Prussia in 1701?), is exactly what has to be done.

As the fighting in the Holy Land now escalates to a new level, it becomes a little difficult for me to take "old news" too seriously, but, nonetheless, you might find the results of a web search on 'constantine' and 'aphaca' interesting.

I'm enjoying Nancy Spector's long essay within The Cremaster Cycle book. Talked on the phone yesterday with an artist/friend that read the New Yorker article, and he said the article was good and informative as well.

The irony (for me) of the current 'crisis' within the US Roman Catholic Church is that Constantine, especially after the death of Helena (ref. Eusebius Vita Constantini Book III) went particularly after those pagan sects where the priesthoods were predominantly homosexual in their 'practices'. Apparently, the Temple of Aphaca (pronounced a-f$ck-a?) was a real hot bed. I wonder if there was also an Aphaca U. (football team).

Read the passages within Eusebius' Life of Constantine, Book III, Chapters 54-58, demolition of the shrine at Aphaca in particular. These demolitions of pagan temples are recorded immediately following the chapters about the Christian church building projects in the Holy Land and other locations in the East. I find the (historical) juxtaposition of Constantine's creative and destructive religious activities interesting--while Christianity was beginning to be 'built', paganism was starting to be 'demolished', and seemingly starting with the more homosexually oriented cults.

"The emperor's next care was to kindle, as it were, a brilliant torch, by the light of which he directed his imperial gaze around, to see if any hidden vestiges of error might still exist. And as the keen-sighted eagle in its heavenward flight is able to descry from its lofty height the most distant objects on the earth, so did he, while residing in the imperial palace of his own fair city, discover as from a watch-tower a hidden and fatal snare of souls in the province of Phoenicia. This was a grove and temple, not situated in the midst of any city, nor in any public place, as for splendor of effect is generally the case, but apart from the beaten and frequented road, at Aphaca, on part of the summit of Mount Lebanon, and dedicated to the foul demon known by the name of Venus. It was a school of wickedness for all the votaries of impurity, and such as destroyed their bodies with effeminacy. Here men undeserving of the name forgot the dignity of their sex, and propitiated the demon by their effeminate conduct; here too unlawful commerce of women and adulterous intercourse, with other horrible and infamous practices, were perpetrated in this temple as in a place beyond the scope and restraint of law. Meantime these evils remained unchecked by the presence of any observer, since no one of fair character ventured to visit such scenes. These proceedings, however, could not escape the vigilance of our august emperor, who, having himself inspected them with characteristic forethought, and judging that such a temple was unfit for the light of heaven, gave orders that the building with its offerings should be utterly destroyed. Accordingly, in obedience to the imperial command, these engines of an impure superstition were immediately abolished, and the hand of military force was made instrumental in purging the place. And now those who had heretofore lived without restraint learned self-control through the emperor's threat of punishment, as likewise those superstitious Gentiles wise in their own conceit, who now obtained experimental proof of their own folly."