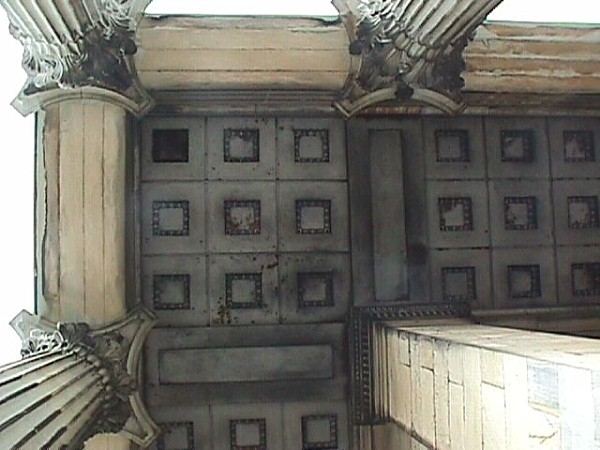 1998.09.30
2002.09.30 15:51
moving architecture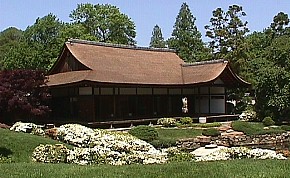 Yoshimura Junzoo, Shofu-so (Nagoya /Philadelphia: American Japan Society of Tokyo, 1953-57).
This 16th century style Shofu-so (Pine Breeze Villa) was constructed at Nagoya, Japan in 1953, then disassembled and shipped to New York City for exhibit within MoMA's sculpture garden in 1954, then disassembled again and shipped to Philadelphia's Fairmount Park.
The "Japanese House and Garden" now within Fairmount Park really is a moving architecture, not just literally moving, but even more so a 'spiritually moving' place. One can't help but feel transported when there. The garden is especially beautiful in early May when the many, many azalea bushes are in bloom.
When I first visited the house in 1975 it was one of those places (in Philadelphia) that was rarely visited. There was a young 'hippie-ish' tour guide 'working' there then, and he admitted to spending most of his time there completely alone. He said he loved it though, especially on rainy days because that's when he opened up the entire wall of the house that faced the lake/pond in the garden, and that's when he sat in the middle of the main room's floor "taking it all in."
2009.09.30 21:33
Information Architects Talking About Architects and Architecture
Presently, I like to design delivery of content in the enfilade slash labyrinth style.
Perhaps, someday, I'll design some delivery of content following the architecturale promenade formula.
Actually, I've been struggling with a big design/renovation brief, the solution to which has been eluding me for well over a month now. Alas, today, while just stepping out of the shower, it finally dawned on me--delivery of content in the enfilade slash labyrinth style via bilocation.
Is subtext actually text bilocated?


2009.09.30 11:22
Wanderlust...
Being the only car around driving through the completely unattended 'Iron Curtain' checkpoint between East and West Germany at Erfurt, May 16, 1990, was not only exotic (strikingly unusual or strange in effect or appearance), it was down-right eerie (uncanny, so as to inspire superstitious fear).


2009.09.30 11:37
Wanderlust...
however...
Crossing the Glienicke Bridge (where spies were traded during the Cold War), May 14, 1990, was actually a bit thrilling.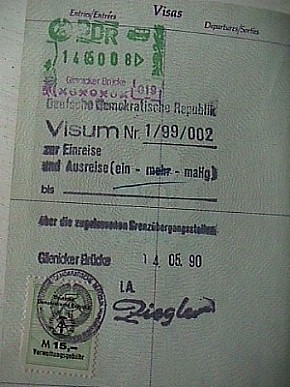 13093001 Kimbell Art Museum plan 2210i02


14093001 Brandlhuber+ Emde Schneider Neue Weserburg Bremen
14093002 NEOSTUDIO Cronotopia EUROPAN 12 Kuopio


15093001 Herzog & de Meuron New Art Gallery Vancouver


18093001 Villa dall'Ava Villa Geerlings Maison Ó Bordeaux Y2K House Flick House I plans elevations section 2276i11

18093002 Maison Dom-ino Maison Citr÷han Maison du Peintre Ozenfant Maison La Roche-Jeanneret Villa Stein de Monzie Villa Ó Garches Single House Weissenhof Villa Baizeau Composition Three Maison de M.X. Villa Savoye Pavillon Suisse Maison Curutchet Governor's Palace UnitÚ d'Habitation Monastery of La Tourette Maisons Jaoul Villa Shodhan Maison de l'Homme plans elevations 2140i23