2006.06.24 13:14
what value does art have in the world?
The battle to keep Tilted Arc at the Federal Building Plaza was definitely useless.


2006.06.24 12:57
what value does art have in the world?
Although Teeny wasn't named until 2003.03.30, the first time I saw Teeny was in 1978, and it was a discovery in that I doubt anyone had ever seen it before. The second and last time I saw Teeny was in 1981, and it looked even smaller than I remembered it. Was it biodegrading in the glass? I showed Teeny to a fellow architect that was also visiting Yale with me, and she was stunned that I knew the existence of such a small yet extremely specific thing. Teeny changed my life in that it made me the person that discovered Teeny.


2006.06.24 12:22
Is Archinect a Place?
Yeah, let's be specific and tell each other who we really are.


2006.06.24 12:20
what value does art have in the world?
You know what I constantly grapple with? The overwhelming art of stupidity and the overwhelming willingness to pay inordinate amounts of money to be spoon-fed.


2006.06.24 12:02
what value does art have in the world?
Re: stuff that really is life changing
by stephenlauf, 2003.03.31 12:35
At the Yale Center for British Art (a building by Louis I. Kahn and very nice all by itself) in the large window of the top floor gallery facing closest to the New Haven Commons there, in the general lower right corner of the large window, are the scant remains of what looks to be a mosquito embedded in the glass. I call it Teeny.
Definitely among of the stuff that changed my life.


2006.06.24 11:41
Is Archinect a Place?
google.com/search?hl=en&q=%22architecture+as+delivery+of+content%22&btnG=Google+Search


2006.06.18 17:33
UPenn M.Arch Summer Reading List
I loved it whenever my grandmother said, "Mann brauch kein Schrim nach dem Regen." ;-)
Gosh, falling water is such a theme today. Come to think of it, I and a friend were last night discussing going to Pittsburgh sometime/maybe in July as we were hangin' out right around a restored Revolutionary War watch tower used by Washington's troops not far from King of Prussia. And what a night of innuendos that was!
2006.06.18 12:46
Damn those speedy Geisha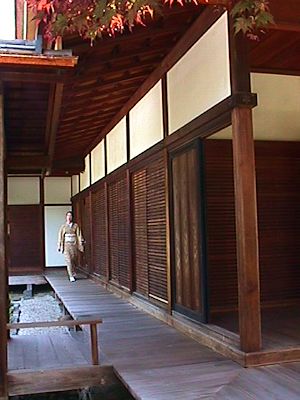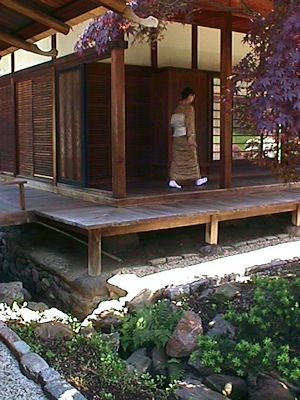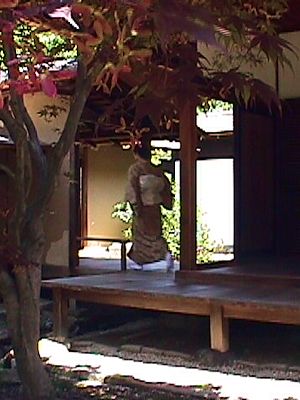 Ah Philadelphia!
2006.06.18 12:36
UPenn M.Arch Summer Reading List
And how about telling Enrique about my mother's experiences of being bombed in Munich during WWII and then seeing him write about how someone who personally experienced WWII bombings in Germany was at his final review and how that made Enrique realize, for the first time it seems, how his project might touch on personal lives. Again, I can't tell if it's ignorant or ignoring so I'll settle for disingenuous.


2006.06.16 08:02
didja feel that???
Yesterday morning someone blogged about how it was on 15 June 1752 that Benjamin Franklin flew a kite to demonstrate that lightening and electricity are the same thing, and then there was a power outage in the corporate center of Philadelphia yesterday afternoon.
Shocking! Even aftershocking!


2006.06.15 13:32
UPenn M.Arch Summer Reading List
Question at job interview:
"So, which reading list do you reenact?"


2006.06.15 13:30
UPenn M.Arch Summer Reading List
Using the Kwinter quotation, "the effect of unforeseeable complexity that arises from multiple interfering structures blindly pursuing their own clockwork logic," as a case in point, one only has to compare it to the following Tafuri quotation, "The clash of the formal organisms, immersed in a sea of formal fragments, dissolves even the remotest memory of the city as a place of Form, and the whole organism seems to be a clockwork mechanism.


2006.06.15 13:19
UPenn M.Arch Summer Reading List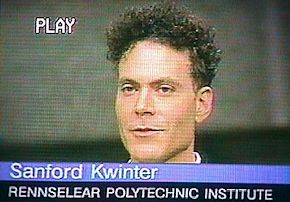 "I don't rip off Kern's book, I reenact it! And guess whose look I reenact."
2006.06.15 13:12
commercial making at it's finest
So commercial making at its best is a reenactment of Der Lauf der Dinge?
google.com/search?hl=en&q=lauf+der+dinge


2006.06.13 19:15
foam follows form
Look! There are clouds in my coffee, and I don't even drink coffee!
Guess what happens when you and your architecture are no longer subject to consequences.
Make that Freiin Franzciska Herren von Frankensdorf.
Otto Became King of Bavaria 120 years ago today!
I don't care that you don't care because I don't care that you don't care.
And please change all the colors once it's all yours. Like I care.


2006.06.01 15:41
Lunch Time Adventures
I and another virtually famous Philadelphian had lunch with a cardinal yesterday.


2006.06.01 14:54
Villa Hélène
The last time I was in Rome I was staying at the Villa Hélène, Via P. Stanislao Mancini, 20, near the Tiber just a few blocks outside the Popolo Gate.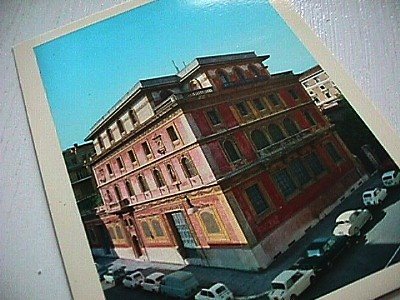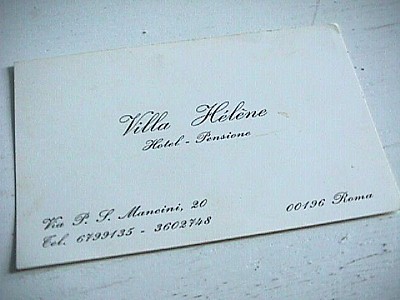 AP wrote:
"all the obvious stuff...also, be sure not to miss St. John Lateran, if you're into the whole church thing...beautiful church, across the street are the Scala Santa - steps that once lead to Pontius Pilate's home in Jerusalem. History suggests that Jesus scaled these steps just before his judgement. St. Helena brought 'em back to Rome, along with other relics...you can only scale the steps on your knees, typically stopping at each for prayer..."
According to Hans A. Pohlsander, Helena: Empress and Saint (1995), p. 81:
"A short distance from the Basilica of St. John Lateran, in the Piazza San Giovanni, we find the Scala Santa, a building erected by Domenico Fontana under Pope Siztux V (1585-1590). It is a place of pilgrimage, where the faithful ascend the central stairs of the building only on her knees. The 28 marble steps of these stairs were salvaged from the original Lateran Palace. According to tradition they were brought by Helena from the palace of Pontius Pilate in Jerusalem. This tradition can be traced back no further than the 13th century."
You know, it really wasn't St. Helena that brought the steps to Rome because it was really Helena's granddaughter Helena, the youngest of Constantine and Fausta's children and the wife of (first cousin) Julian the Apostate. While Julian was busy rebuilding the Jewish Temple of Jerusalem, Helena had the Pontius Pilate palace steps shipped to Rome for safekeeping at the Domus Fausta, her mother's quondam palace at the Lateran.