2016.09.22 09:59
Carrying a racist legacy, highways today play a central role in civil rights activism
See "The Philadelphia Crosstown Community, 1968" in Learning from Las Vegas (first edition only).
The Crosstown Expressway never happened, and Denise Scott Brown had a lot to do with that, but the Black community was nonetheless disenfranchised and greatly disrupted just in the proposing of the expressway.
DSB: The critics. And there are some very strange stories to tell about that. So I have to sometimes go back. I feel tempted to say -- when I was fighting to stop the expressway on South Street, and I proposed a certain transportation plan -- not without some advice from people like Bob Mitchell, who were in at the start of the transportation planning at Penn. And a certain transportation engineer said to me, "You mean, 'My mind is made up, don't bother me with the facts.' Is that what you're saying?" And I could have hit him. And he's saying it to me because I was a woman, and I felt like saying, "I got all A's on my transportation courses," but you can't exactly say that. [laughs]


2016.09.24 20:46
Closer look: Zaha Hadid's new "floating" Port House in Antwerp


Interesting how both the old and the new are equally repetitive and blunt. Different centuries, same bureaucracy?
2016.09.25 11:36
Thread Central
Regarding "cartoon style" or "comic style" check out architectural otherness -- a survey of "other type" images featured at Quondam from 1982 to the present.
for example: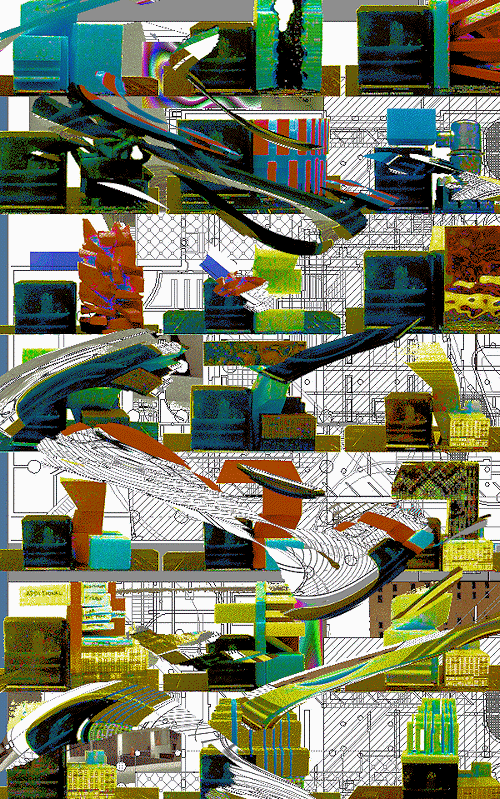 2015.04.22
2016.09.26 16:02
Closer look: Zaha Hadid's new "floating" Port House in Antwerp
makingspace, nice connection to Lebbeus Woods. I assume you're referring to the likes of this--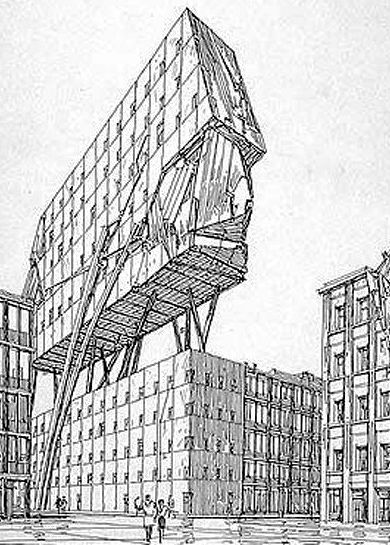 There is indeed a growing segment of modern/contemporary architecture history where unexecuted designs/ideas of a recent past generation are taken up and executed by a newer generation.


2016.09.26 17:28
Closer look: Zaha Hadid's new "floating" Port House in Antwerp
It's odd/funny, seeing this ZHA building and being made aware of its connection to Lebbeus Woods has made me now much more appreciative of Lebbeus Woods' designs.