2009.01.29 16:57
Venturi's Lieb House (No. 9) House to be moved (or demolished)
In all honesty, how this story plays out doesn't really matter to me at all, but it does interest me. The house being moved and sailing on a barge will make great documentary film footage, and when you think of the price of entertainment film footage production, the moving of the Lieb House is probably relatively cheap. And there is the notion of someone actually "collecting" a building. This is not exactly something unprecedented, rather not so much a modern activity. Whether the house is moved or demolished, either case will be a historic architectural event. And, of course, a triumphal event will be more uplifting than a destructive one.
Coincidently, the utility wires are still an issue (if the house is moved).


2009.01.29 16:05
Venturi's Lieb House (No. 9) House to be moved (or demolished)
plaster madonna wo bist du?!?!
and you can dance like a prayer, isla bonita
Which reminds me, Somol's take on the Lieb House is a funny read. So where is that photocopy. Ah, "My Mother the House" I think from Fetish.


2009.01.29 15:26
Venturi's Lieb House (No. 9) House to be moved (or demolished)
The first time I read Complexity and Contradiction in Architecture was in 1973, while a junior in high school. I didn't understand a whole bunch of it then, but by 1975, in first year of architecture school, I found I had no problem explaining (and defending) my designs virtually from day one. Whenever I read passages from the book now, I'm actually surprised by the straightforwardness, conciseness and ease with which Venturi delivers his insights.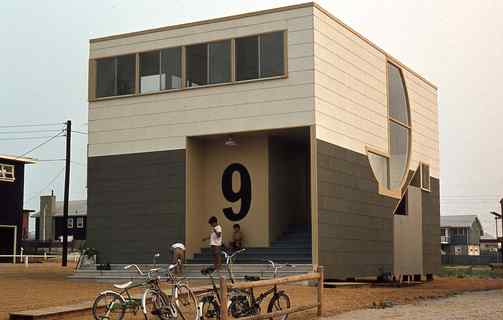 2009.01.29 14:37
Venturi's Lieb House (No. 9) House to be moved (or demolished)
For clarity's sake, the Lieb House is not among the works published within Complexity and Contradiction; the Lieb House is among the works published within Learning from Las Vegas, 1st edition:
The Lieb House
Loveladies, New Jersey, 1967
(with the assistance of Gerod Clark [who may be the first architect to collage magazine people within architectural renderings])
It is easy to explain what the Lieb House is not: It is not a tasteful natural-wood-shingled configuration of complex and contradictory wings and roofs. It is an ordinary shed with conventional elements. It uses asbestos shingles with imitation wood-grain relief, once the indigenous building material on Long Beach Island. And it uses big elements, such as the stair that starts out the width of the house and gradually decreases to three feet on the second floor. Its unconventional elements are explicitly extraordinary when they do occur, as in the big round window that looks like a 1930s radio loud-speaker. It is a little house with big scale, different from the houses around it but also like them. It tries not to make the plaster madonna in the birdbath next door look silly, and it stands up to, rather than ignores, the environment of utility poles.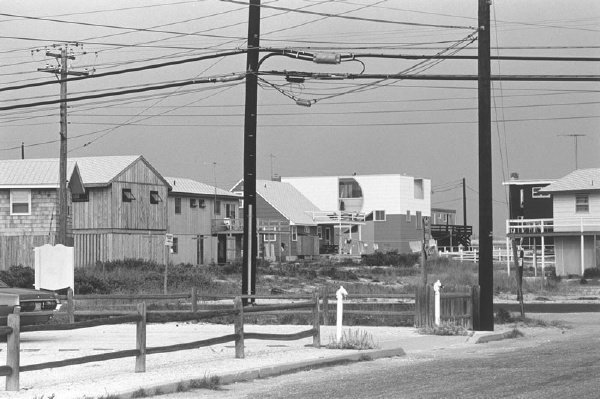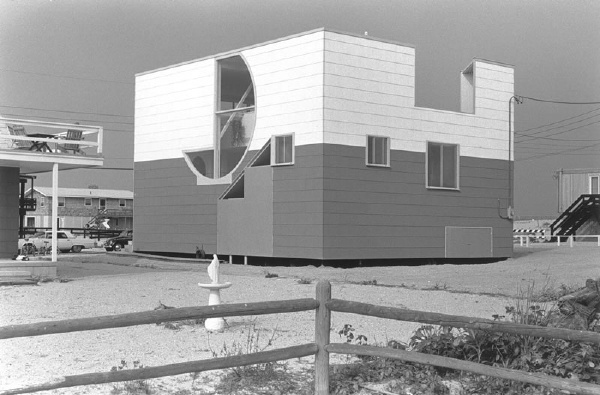 2009.01.29 11:18
lost endings
...like the fore and aft of Finnegan's Wake or the role of Sepulchrum Mariae Honorij Imp. Uxoris, Stiliconis filiae within Il Campo Marzio.
2582 2985a


2009.01.29 10:21
Venturi's Lieb (No. 9) House to be moved (or demolished)
It was a windy day in May, 1977, just after the end of 2nd year. The five of us, Ellen, Sue, Ron, Tony and myself, drove down in my 2nd hand VW bug/sedan--like college kids packed in a phonebooth. We reenacted the classic shot of sitting on the steps even, and then went on to look the Murphy-Levy-Wurman houses also on the island. Scully's "historian's revenge" you know.
Ellen works and teaches AutoCad, although the starting date of her CAD experience (1982 on her online resume) is false as it was I who introduced Ellen to CAD in 1983. She's a Prague von Nettleburg and looks a lot like the revolutionary/arrested terrorist in The Best of Youth.
By pure coincidence, reread Sue's "Illustrating Ancient Rome, or the Ichnographia as Uchronia and Other Time Warps in Piranesi's Il Campo Marzio" where she footnotes me, albeit somewhat incorrectly. It was Lost's ultimate ending(/beginning) that lead to today's reading, however.
Tony works and paints (about memory), and his translation of Fasolo's "Piranesi's Campo Marzio will reappear at Quondam soon.
Ron went on to study under Frank Isreal and eventually became an associate at VSBA. Now on his own, Venturi sometimes passed on expansion/renovation jobs of older VSBA residential projects to Ron, some of which happened, but the Lieb House expansion of something like 10 years ago did not.
As for myself, the wind played havoc with my uninhibited hair growth back then to the extent of looking like Gordan Matta-Clark in all the pictures. Plus, I had to pee so bad I wound up doing it on one of Murphy-Levy-Wurman's walls.
Gordon would love to now cut up one of his inspirations, and Kahn's thinking "the further wayward adventures of the Fisher House hippie child".
Otherwise:
Acknowledgments
Foreword
Introduction
Preface
1. Nonstraightforward Architecture: A Gentle Manifesto
2. Complexity and Contradiction vs. Simplification or Picturesqueness
3. Ambiguity
4. Contradictory Levels: The Phenomenon of "Both-And" in Architecture
5. Contradictory Levels Continued: The Double-Functioning Element
6. Accommodation and the Limitations of Order: The Conventional Element
7. Contradiction Adapted
8. Contradiction Juxtaposed
9. The Inside and the Outside
10. The Obligation Toward the Difficult Whole
11. Works
Notes
Photograph Credits
2009.01.27 12:18
coolhouse
"In 1984, while Koolhaas was developing the second project for the Danstheater, OMA, under the guidance of Zenghelis and still in collaboration with Polóyi and Finck, did a project for the building at Friedrichstrasse 207-208 in Berlin, in the context of the works promoted by the IBA (construction completed in January 1990). The building stands next to the famous Checkpoint Charlie..."
Roberto Gargiani, Rem Koolhaas/OMA: The Construction of Merveilles, pp. 116-7.
The Construction of Merveilles delivers a very good history of OMA, and nicely explains a whole lot of things Koolhaas.


2009.01.18 11:12
i love this guy
2008.07.21 09:02
Yesterday I was reading how the AA was (still is?) more taylored for students with wealth behind them. 'sky's deli.
so back to modernist then again...
...buttons suck [no you're G. Stone hear]
out of luck
till it's
over again fence
hence
a believer beaver
yet neither
sex machine changes
over praire ranges
It's been a long time since I've read all of The sound of your negative reminds me of purple you steak. Probably more than 20 years even.
You know it might still be the only poem in existence that actually has a flip-side. I haven't read all of that in a long time either.


2008.12.31 09:38
pragmatists turning political?
The concluding 'Architecture' section of Aureli's "Toward the Archipelago" begins with:
"Let's immediately state that today's iconic building--the building that affirms its own singular presence through the appearance of its image, and that today constitutes one of the primary expressions of architectural culture at the scale of the city--cannot be a valid part of the city. Putting aside moral problems, issues of taste, and the gratuitous character of their forms, the iconic building cannot be considered an exemplary part of the city because its economic principle is to be unique and nonrepeatable."
This may well be what spurred Zaera-Polo's "The Politics of the Envelope".
[What works for me is...] Mixing Aureli's "The political ... indicates the possibility of conflict and as such calls for its resolution" and Zaera-Polo's "For architecture ... to convey that tendencies in the articulation of the building envelope capture the new political affects, to communicate that certain manipulations of the ground and the roof indicate the politicization of nature, or to explain the breakdown of the correlation between interior and exterior and private and public, are legitimate political performances."
Are ZP's categories of the envelope an attempt at repeatable icons?
ricochet:
brise-soleil: the politics of sun breaking
--Le Corbusier
--Kahn at Philadelphia Psychiatric
--Venturi at Frankfurt Arts & Crafts
houses under a common/detached roof
-- Plecnik
-- Le Corbusier
-- Krier at La Villette
osmotic architecture
-- Pantheon
--Versailles Hall of Mirrors
-- Altes Museum
-- Kimball Art Museum
hyper envelopes of UN Studio
--Arnheim Central
--Architecture Faculty Venice
--Music Faculty Graz
2008.12.30 11:44
Charcoal with Carbon and Midnight is the New Black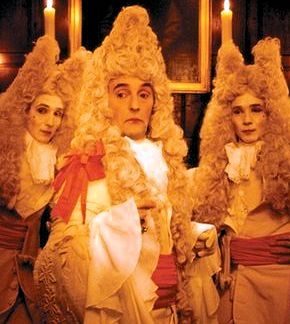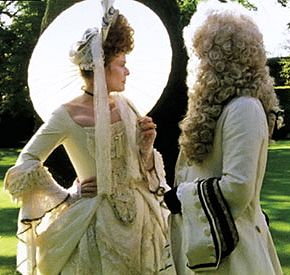 Clorox 2: The Movie

remember "Ich fahr liebstens schwarz."