17 October 1778 Saturday
Etching of the new Circus Apollinaris plan adjacent the Thermae Salustij commences, with Laura doing most of the work.


17 October 1812 Saturday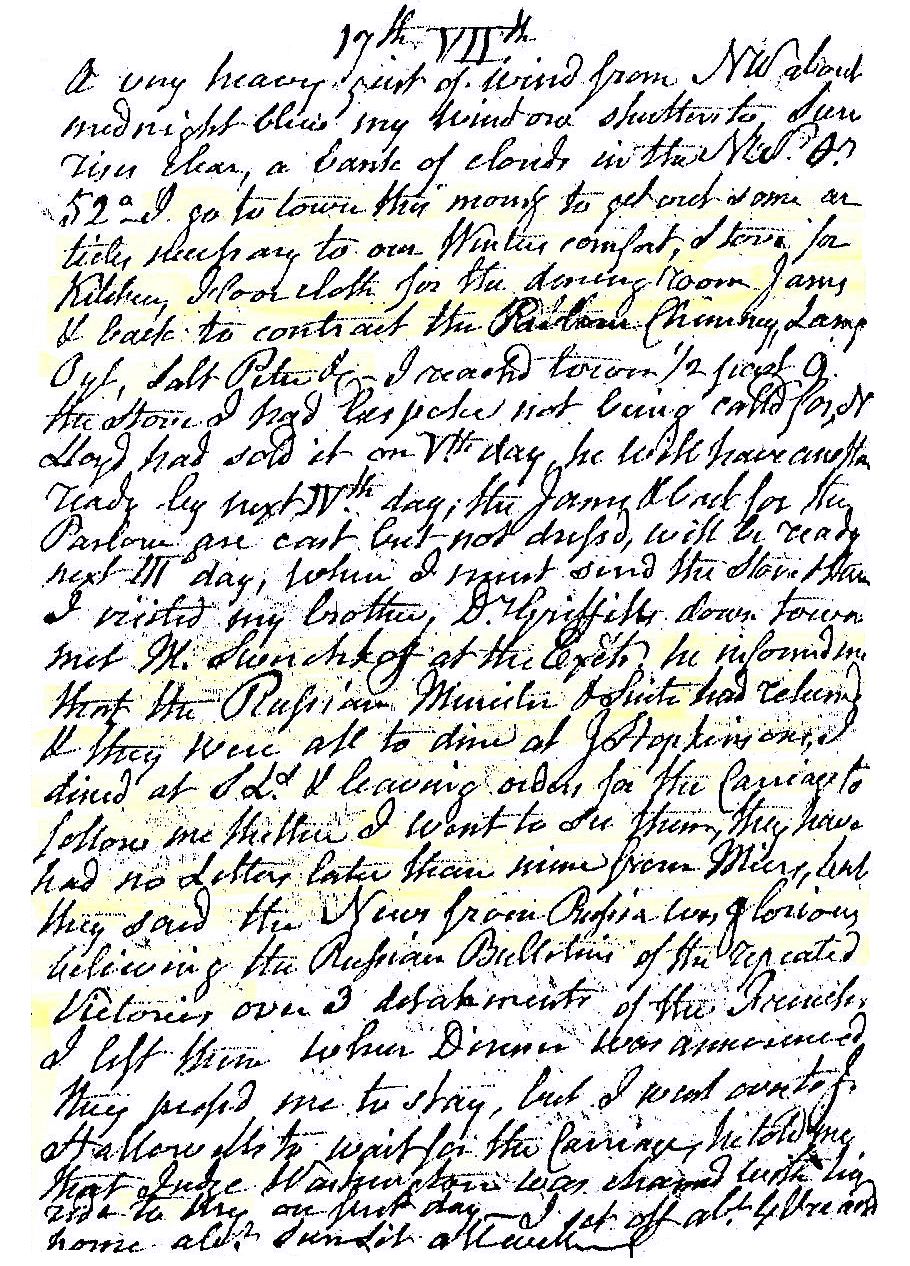 A very heavy gust of wind from NW about midnight. ... I go to town this morning to get out some articles necessary to our winter comfort, a stove for the kitchen, floor cloth for the dining room... ... Met M. Swarishkoff[?] at the Exchange, he informed me that the Russian Ministry and Suite had returned and they were all to dine at J. Hopkinson's. I dined at S.L.'s and leaving orders for the carriage to follow me thither. I want to ... them. They have no letters later than mine from Miers [Jr.], but they said the news from Russia was glorious believing the Russian bulletins of the repeated victories over 3 de....ments of the French. I left when dinner was announced. They pressed me to stay, but I went over to J. Hallowell's to wait for the carriage. He told me that Judge Washington was charmed with his ride to Ury on Sunday. I set off about 4, reached home about . ..... ... ....


17 October 2009
Duchamp to direct THE LUCKY BUMS
"The same "sense of loss" that supports history and mourning also supports the damnatio memoriae, which is both an enforced and denied nostalgia. There must be a sense that something has fallen out of representation, that it was at one time but it is no longer--a sense that something has been lost. If not, then memory truly fails and with it the force of the damnatio memoriae. The force of the rehabilitation has much more to do with the reenactment of the death and condemnation of Flavian than with an account of the events of 394. The survivors have always remembered Flavian, but it is only after the rehabilitation that they can "satisfy the debt of duty owed the dead"--that is, acknowledge the irremediable fact of his loss, through the act of mourning. The writing of history, too, is motivated more by guilt and a desire to mourn than by a desire merely to evoke. The survivor is the one who remains to see that the proper rites are performed for the dead and for that part of the self which has perished, and in the end compulsively to rehearse that loss once again by writing the history" [re-accurately].
--CWH [SL]
The virgin wolfs, the Hirpini and the snails (spiraling), at the end of the axis of war.
So there was a connotation after all.
The Eutropia question.
"You do know the Sabine word for wolf, don't you?"
The Jennewein question.
"Is the axis of war the sacred axis or the profane axis?"
The Adam observation.
"Look, she dropped another hair pin."
The Duchamp question.
"Are reenactments virtual or real?"


17 October 2013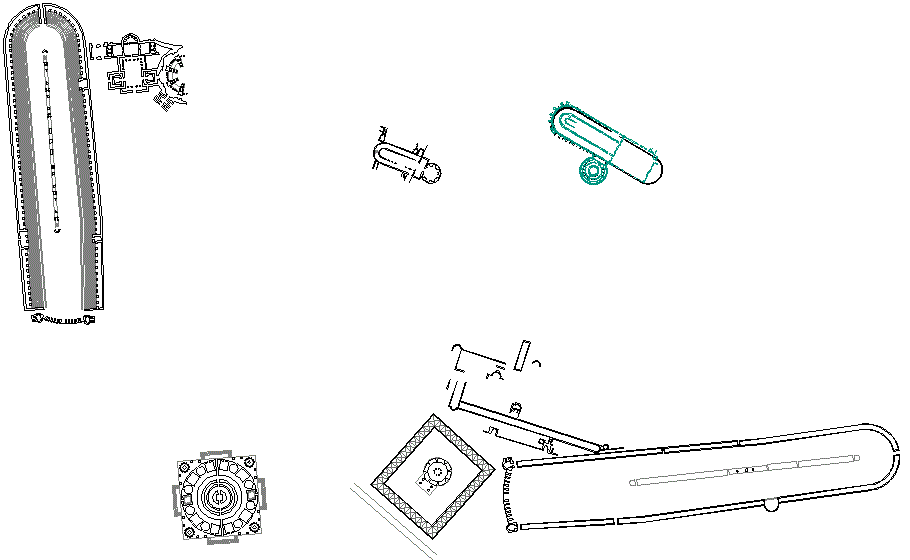 Circus and Tomb of Hadrian Mausoleum of Romulus Circus of Maxentius Basilica of Sts. Peter and Marcellius Basilica of St. Agnes Mausoleum of Constantina plans


17 October 2016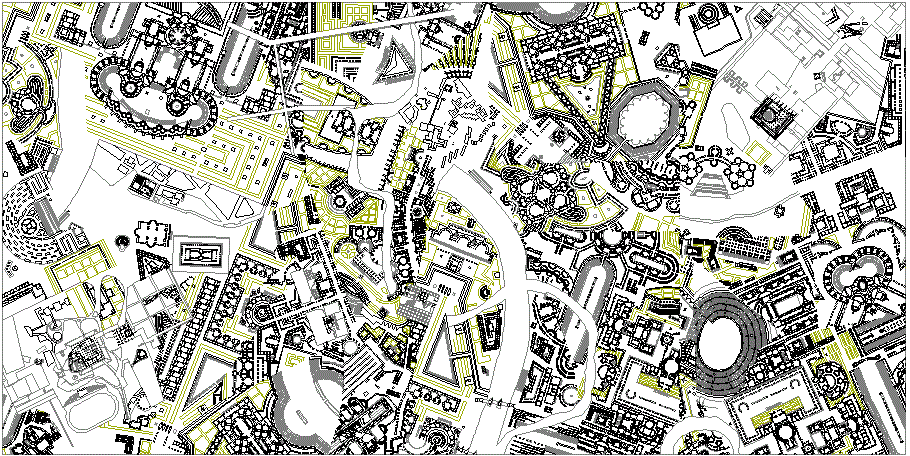 IQ45 Temple of Venus and Rome Basilica of Maxentius/Constantine Danteum 5233 Farnsworth House Palace of Assembly Museum of Knowledge Tower of Shadows Urban Components Houses for Karl Friedrich Schinkel House of Shadows Bye Le Composites Jung Zaha House Cubist ICM


17 October 2020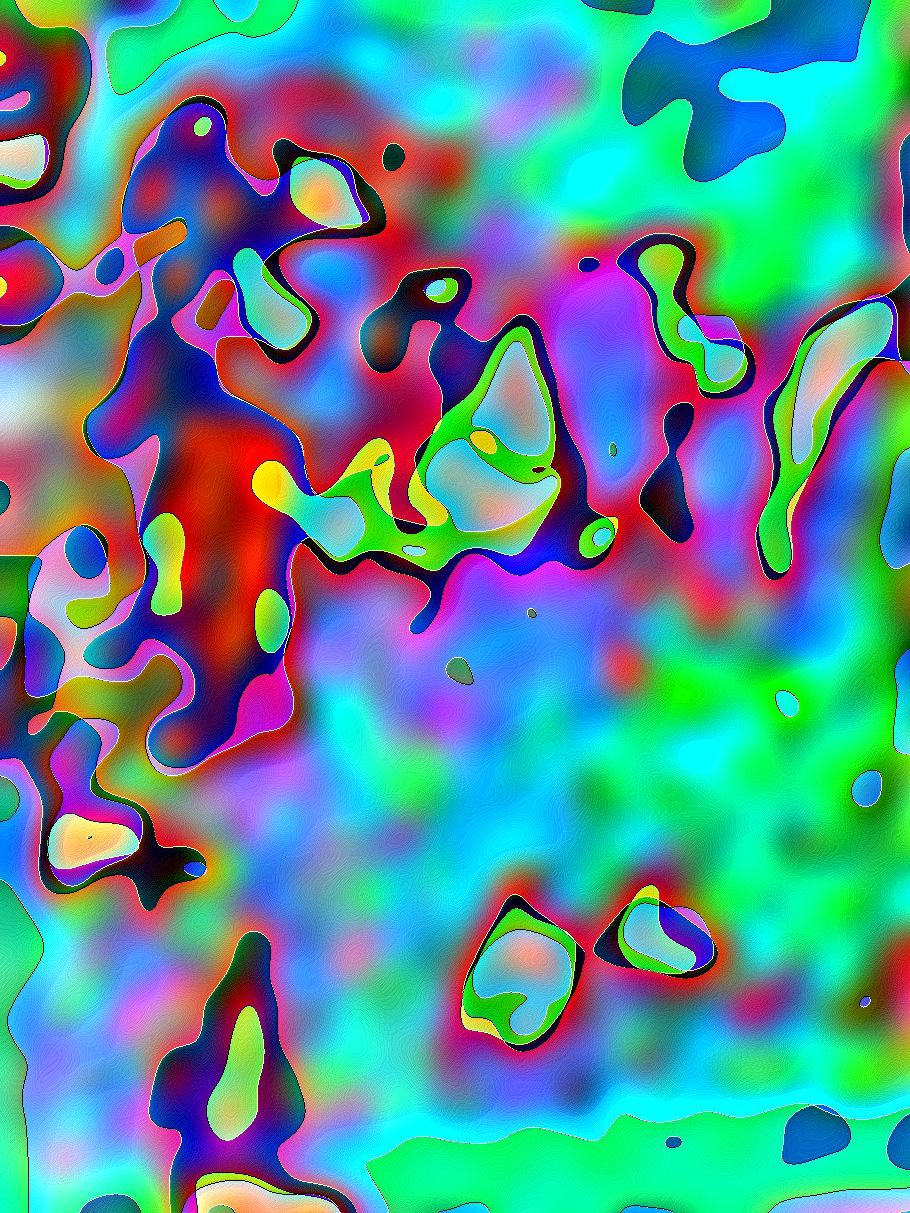 Virtual Painting 568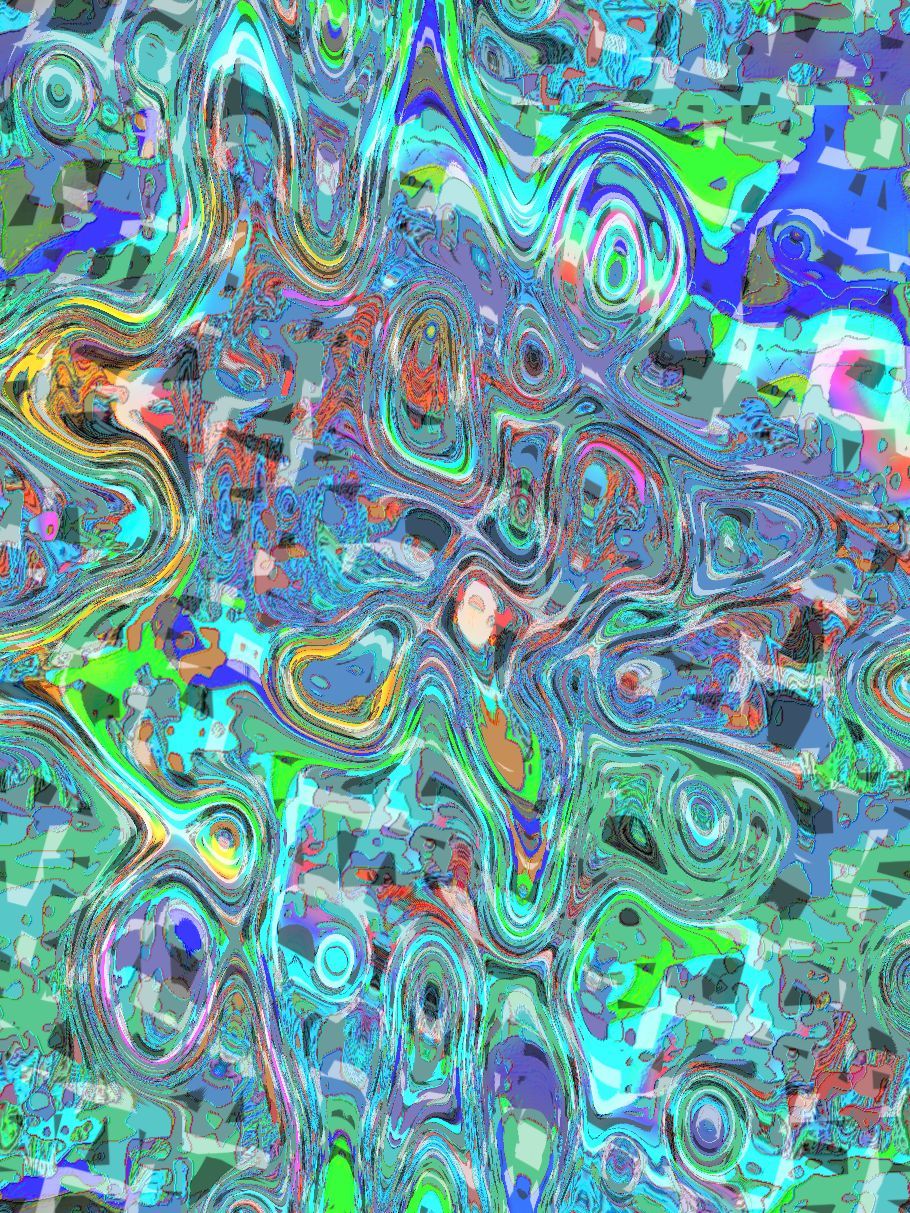 Virtual Painting 585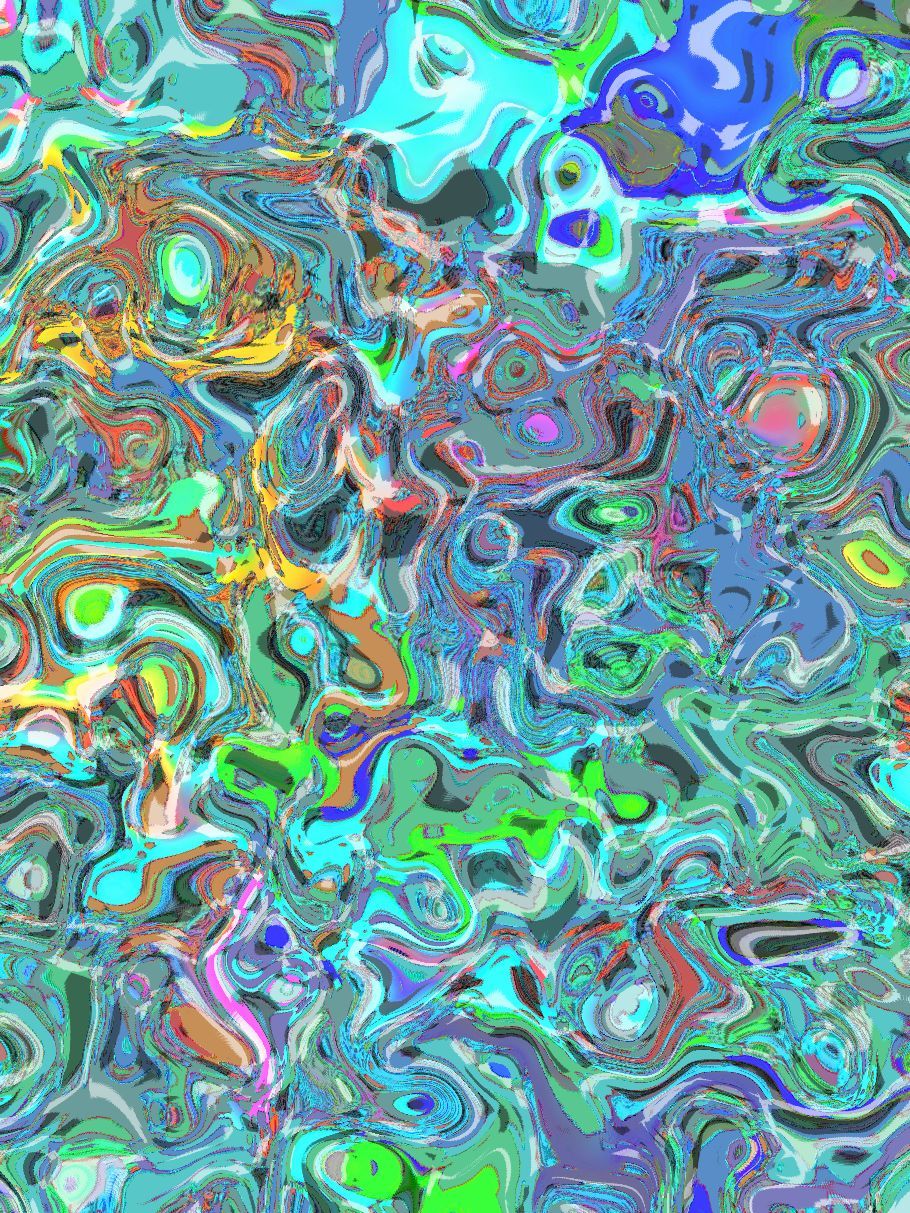 Virtual Painting 590


17 October 2022 Monday
Do I just go about recording my thoughts each day?
Use cad 'negative' plans for 1778 new circus drawings, maybe even with copper colored backgrounds.
Francesco was the workshop French translator.
Piranesi saw all the new circus plans etched on the copperplates; the Circus of Caligula and Nero was etched last. I will be cad redrawing all the original circus plans before 9 November.
Record all the ancient authors/texts for each circus in the Catalogo, and try to collect all the circus passages within the Il Campo Marzio text.