2002.05.27 18:52
real/virtual existence
On this month's (May 2002) cover of the magazine Artforum is a picture of the Altar of Zeus from Pergamon as it is presently in the Pergamon Museum in Berlin. Not only is this architecture that has moved, but the (now over a century old) installation is a true example of the composite of the real and the virtual. A whole new virtual Temple has been reconstructed utilizing fragment remains of the original--a part real, part virtual building in a sense, or is it now a part Greek, part German building? For sure it is a mostly virtual building within a real building. It is also a part real, part reenactment building within a real building.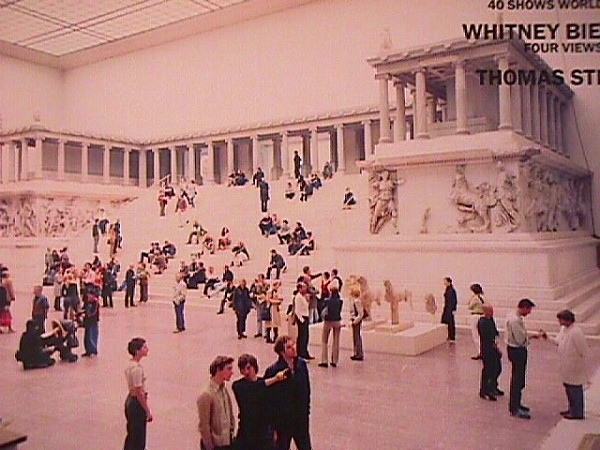 2005.05.27 09:35
Archinect's Robots
I never knew that the original(?) Fulda Abbey Church was such a close reenactment of the original St. Peter's. And now I'm wondering how much the Cathedral at Speyer reenacts the original "Constantinian" double basilica at Trier. [Treves, today's Trier, was Constantine's imperial capital of choice before Constantinople.] Could it be that Romanesque might just really be "Trieresque"?
2006.05.27 11.27
VALU-PLUS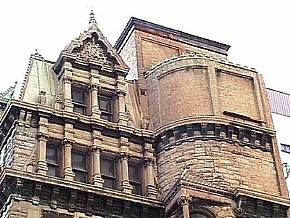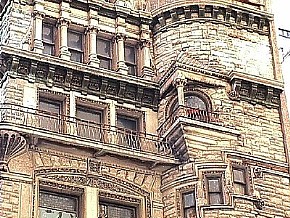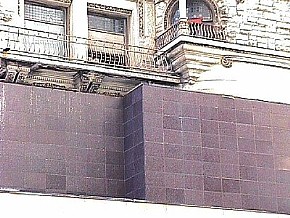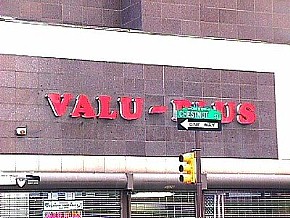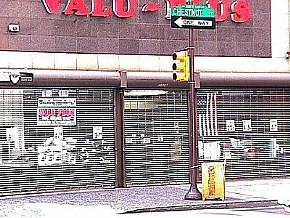 12052701 Municipal Administration Building, sections scan 217ci00


14052701 Ichnographia Ink Blot plan 22002 in situ 2396i03
14052702 Headquarters of D.A.T.A. plan 22002 context 2397i05
14052703 Villa Plus Ultra plan 22002 context 2398i05
14052704 Courthouse Plus Ultra plan 22002 context 2399i07
14052705 Villa Savoye Shadowed plan 22002 context 2407i03
14052706 Savoye Shadows Annexation plan 22002 context 2408i03
14052707 Villa + 15 plan 22002 context 2409i03
14052708 Mesh Surface City Blocks plan 22002 in situ 240ai05


16052701 IQ61 Ury House et al contour model plans site plan 2200x1100 2090i42


17052701 Fredensborg Houses plans elevations sections image 3714mi18
17052702 Sea Ranch Condominiums 1 site plan plans image 3714mi19
17052703 Galleratese Housing Block plans elevations 3714mi20
17052704 House VI plans elevations sections 3714mi21
17052705 Maison de Verre plans elevation section image 3714mi22


18052701 CCTV elevation model work 2332i03
18052702 Casa da Musica longitudinal section work 2320i16


18052701 Herzog & de Meuron Tai Kwun Centre for Heritage & Arts Hong Kong


19052701 atypical atemporality Philadelphia School Weiss House Yale Art Gallery Fruchter House De Vore House Adler House City Tower Trenton Jewish Community Center Day Camp Trenton Jewish Community Center Bathhouse Alfred Newton Richards Medical Research Building Goldenberg House Vanna Venturi House Salk Institute for Biological Studies Erdman Hall Fisher House Levy Memorial Playground Acadia National Park Headquarters Building Parliament Building of West Pakistan Dominican Motherhouse of the Sisters of St. Catherine de Ricci Phillip Exeter Library Mikveh Israel Synagogue Sher-e-Banglanagar Dacca Tower for Princeton Memorial Park Kimbell Art Museum Hurva Synagague Eclectic House Gooding House Retreat House Brant House Addition Museum of Arts and Crafts North Neighborhood Master Plan plans 2467i15

19052702 atypical atemporality Philadelphia School plan placement work 2467i16


21052701 Library 1 ASouq Neighborhoods models 2256i06