99091801 Hurva Synagogue model 2209i01
99091802 Hurva Synagogue 3/4 model 2209i02
99091803 Hurva Synagogue model 2209i03
99091804 Parliament Buildings of West Pakistan model 2205i01


2001.09.18 12:10
Re: Is your tie straight?
In brief, beyond Villa Savoye and Marsailles, the 'box on pilotis' motif re-occurs in the upper middle section of the Governor's Palace for Chandigarh, and later within the also unexecuted design for the Palais des Congrès à Strasbourg (1964). There are several minor examples as well. It is surely a design approach that Le Corbusier continually re-worked throughout his career, thus I see it as a more consistant application of "theory".


2001.09.18 14:45
Re: LC 2 (addendum)
In Oeuvre Complète vol 7, p. 153, in the section on the Palais des Congrès, there is a curious reference to one of the peripherial buildings to the Palais--'6. Hotel 226x226 sur pilotis de 5 m'. The 226x226 dimension is the same one used when describing the metal "erector set" system of the Maison de l'Homme. I've since always wondered if at that point LC was considering having the metal system of "boxes" also raised on pilotis. If so, it would be an interesting "exception."
I also confer to what you relate about the "evil earth"--this adds much to the box raised on pilotis "theory".
The Church at Firminy-Vert is an interesting example in that the upper "box" is designed as a square the "morphs" into a circle while "ascending". When I was constructing Quondam's computer 3d model of Firminy, I was indeed struck by what the lower levels (beneath the church proper) were composed of, essentially a grid of rooms.
2001.09.18 15:15
Re: travels in hyper-reality
The more one looks at Wildwood, the more it becomes apparent that themed hotels there are truly abundant. There is even a section in Wildwood Crest that 'reenacts' the Pacific Rim/Oceania--hotels themed Wai Kiki, Kon Tiki, Tahiti, Singapore Inn, etc. all next to and across from each other. Given the fact that practically all these hotels were well in place by 1970, I now wonder if it is not entirely possible to say that Wildwood's hotel architecture unwittingly is the precursor to today's Las Vegas, and to major portions of Disney World as well. This is not to say that Wildwood architecture somehow started a trend, but rather to regard Wildwood's architecture as a profoundly dense and extremely well preserved forerunner to what is today a global tourist architecture phenomenon.
Does anyone know of a good historical (i.e., chronological) survey of the 20th century's themed buildings?
Also, does anyone know of older (i.e., pre-1975) resort cities in other parts of the world that contain numerous themed hotels?


2002.09.18 12:54
re: what is an architectural idea?
Perhaps the real question is "What idea is an architecture?"


2006.09.18 07:25
18 September 1938
the death of Horace Trumbauer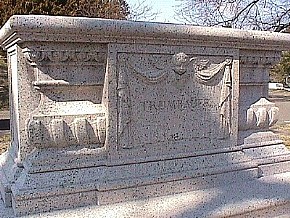 2008.09.18 16:32
H & deM in TriBeCa: 56 Leonard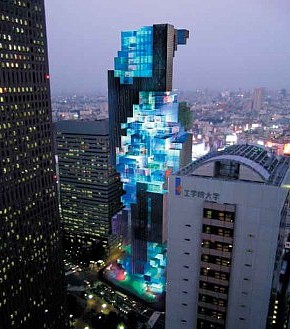 OMA, Idea Vertical Campus, Tokyo, Japan, 2004


2008.09.18 21:03
H & deM in TriBeCa: 56 Leonard
and talking about trusting opinion...
mirror, mirror on the wall
08091801 IQ01 Philadelphia street grid 2392i77
08091802 IQ01 IQ04 Philadelphia street grid 2390i07


2009.09.18 16:26
Your Ideal City mash up....
"...Piranesi's truly unique urban paradigm -- a city "reenacting" itself through all its physical, sociopolitical, and even metaphysical layers -- may well become the most real urban paradigm of the next millennium."
"Here a Versailles, there a Versailles, everywhere a Versailles, sigh."
"Pilgimage, Reenactment and Tourism"
Ichnographia Quondam


2009.09.18 16:54
Your Ideal City mash up....
Neuschwanstein + Las Vegas + Atlantic City + an Indian Reservation + Monte Carlo + Dubai + Angkor Wat + Pompei = "My kind of town."
09091801 Museum of Architecture Venice partial plan scan 2245i01


11091801 ICM Capitoline Hill Forum plans in register 2110i88


13091801 Palais des Congrès stage set Olivetti Headquarters Milton Keynes conference room models axonometrics 2198i18
13091701 Olivetti Headquarters Milton Keynes conference room plan model 2226i17


14091801 SANAA Ochoquebradas House Los Vilos


15091801 Dresdner Bank Marburg Philadelphia site plans orthagonal 223ci16
15091802 Dresdner Bank Clay Workers Co-op site plans superimposed 223ci17 b
15091803 Dresdner Bank Clay Workers Co-op site plans orthagonal 223ci18


16091801 Dominican Motherhouse Nunnery NATO Headquarters plans schematic plans image attached 2343i01
16091802 Dominican Motherhouse Nunnery NATO Headquarters plans schematic plans 2343i02


19091801 Cubist ICM iq placements 2436i60


22091800 icm original orientation with plate borders 2110i222
22091801 icm Tab. V 2110i223
22091802 icm Tab. VI 2110i224
22091803 icm Tab. VII 2110i225
22091804 icm Tab. VIII 2110i226
22091805 icm Tab. IX 2110i227
22091806 icm Tab. X 2110i228