2012.02.20 12:00
an architecture of memory lane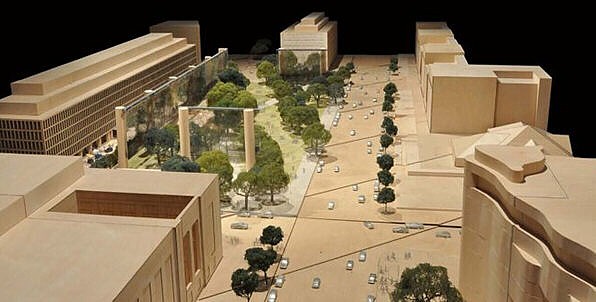 Eisenhower Memorial, Washington D.C., 2012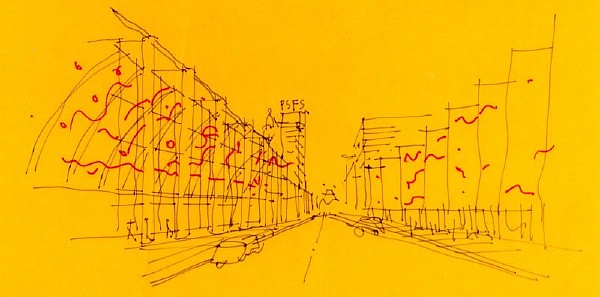 Gateway Visitor Center and Independence Mall, Philadelphia, PA, 1996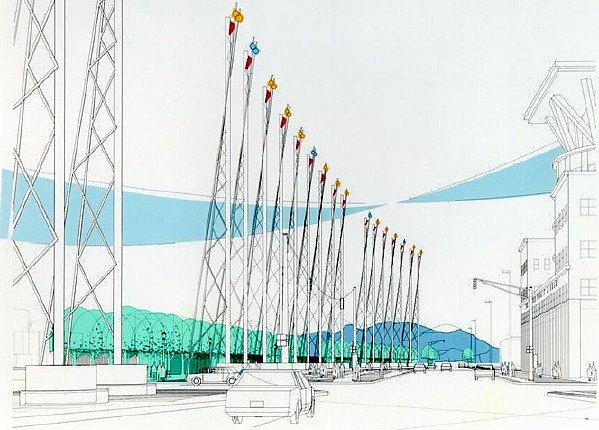 Denver Civic Center Cultural Complex, CO, 1991-95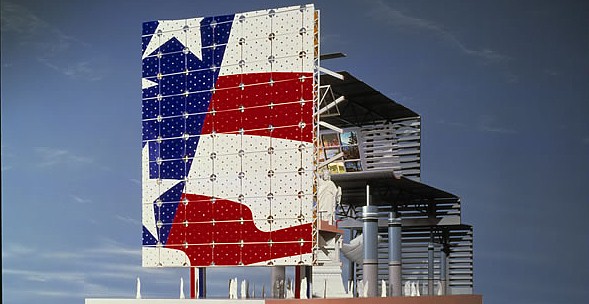 US Pavilion Expo '92, Seville, Spain, 1989-92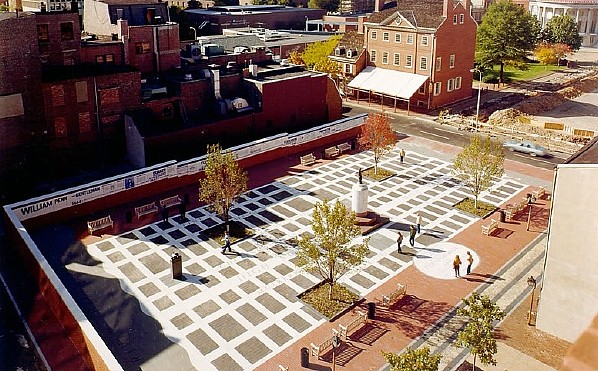 Welcome Park, Philadelphia, PA, 1982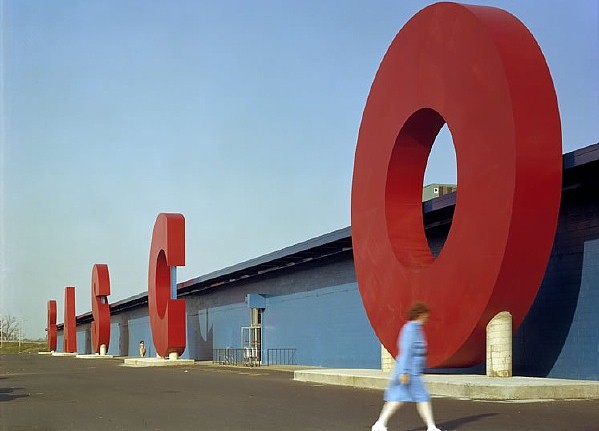 BASCO Showroom, Philadelphia, PA, 1979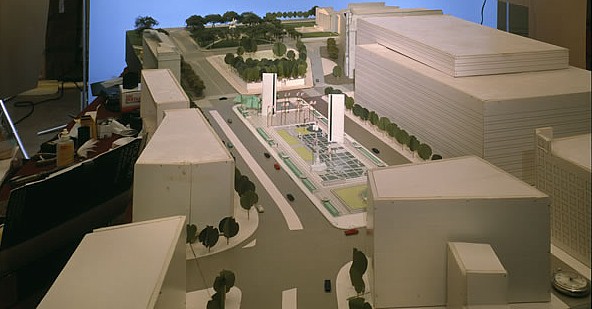 Pennsylvania Avenue Development Corporation, Washington, D.C., 1978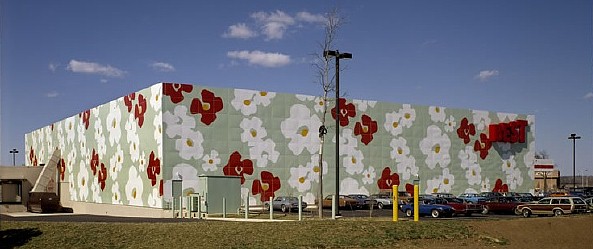 Best Products Catalog Showroom, Oxford Valley, PA, 1978



Bicentennial Exhibition, Philadelphia, 1972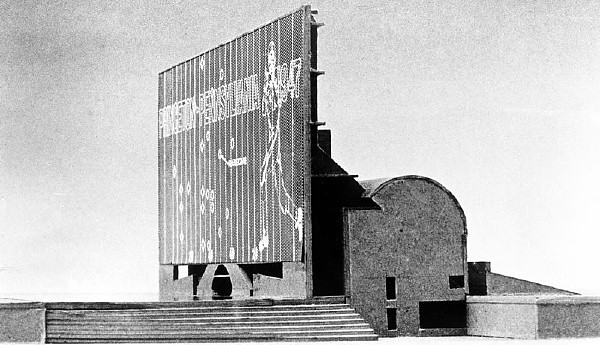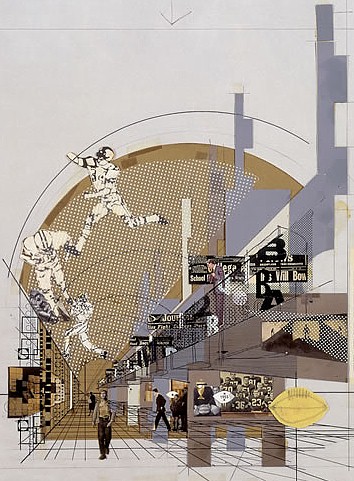 National Collegiate Football Hall of Fame (Competition), 1967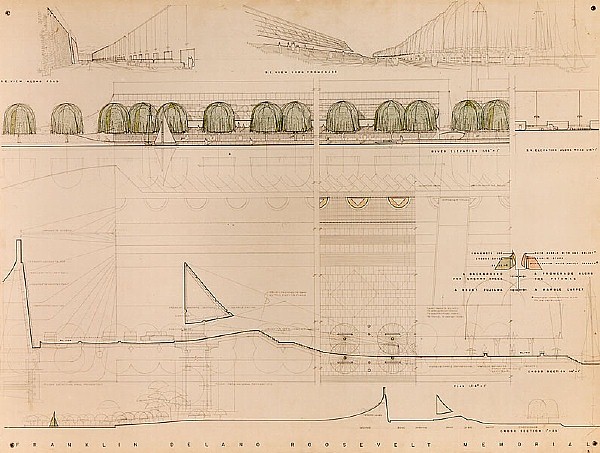 FDR Memorial Park Competition, Washington, D.C., 1960
2012.02.19 16:14
What to see in Canberra?
"I went to Australia purposefully not taking a camera. In the early 1980s I read Thomas Mann's Joseph and His Brothers, and very near the end of the book Mann writes a few lines about how there was no camera to capture incredible events throughout most of history, events like the reunion of Joseph and his brothers in Egypt. Mann simple said, "they had to use their own lenses." There are times when I now purposefully "use my own lenses", and my trip to Australia was one of those times.
I got to go to Canberra as well (this was early January 1987). I just happened to be there the day after the enormous flagpole was erected over the new Capitol. Well, as then installed, the flagpole looked straight from the front, but it was definitely leaning back by about 4 degrees when viewed from the side. To record that brief early history of the Canberra flagpole was the only time I wished I had a camera while in Australia.
Flying home, the pilot informed the passengers that Canberra was visible out the right side of the plane. I thought this would be real neat to see because of the huge circular geometrics of Canberra's urban plan. Well, I looked and I looked. I knew it had to be recognizable. Finally, there is was, the whole of Griffin's plan about the size of the hole in a piece of loose leaf paper. What a lesson in scale."


2012.02.19 13:00
What to see in Canberra?
"So there I was, sometime in the January summer of 1987, walking through the deserted Capitol Building. The new Capitol was almost ready, but they still have to straighten the giant slanting flagpole erected the day before. Went through both Houses, and even sat in the Monarch's chair. And then, while looking at all the Prime Minister portraits hanging in the Central Hall, I leaned again this vitrine back in the corner. So what's this big, old document? "Hey guys, get a load of this. It's the Magna Carta!" Australia's a trip."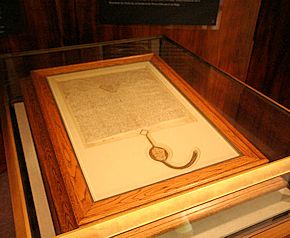 The above is not how I remember it. 25 years ago this copy of the Magna Carta was not so well protected. I don't remember the mat nor the wood box inside the vitrine. What I remember is the paper and the seal just freely laying inside a not too substantial vitrine. In fact, it looked like I could have simply lifted the glass and taken the document for myself.
Literally bumping into the Magna Carta -- no doubt one of the most unexpected experiences of my life so far.