2011.07.27 10:44
Who are the greatest architects of all time?
chronological order. really?!?
Mayan architecture roughly 400 AD to 900 AD
Incan Empire 1400 AD to 1525 AD, Machu Picchu begun circa 1400 AD (like almost early Renaissance in Italy).


2011.07.20 11:53
Question about Charles Jencks' Declaration
I'm thinking luxury housing, like putting the Louie back in St. Louie.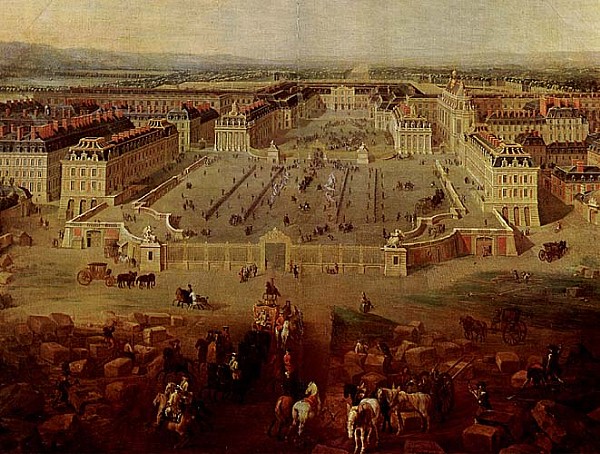 2011.07.12 18:58
Question about Charles Jencks' Declaration
Jencks: "Rather than a deep extended attack on modern architecture, showing how its ills relate very closely to the prevailing philosophies of the modern age, I will attempt a caricature, a polemic. The virtue of this genre (as well as its vise) is its license to cut through the large generalities with a certain abandon and enjoyment, overlooking all the exceptions and subtleties of the argument. Caricature is of course not the whole truth. Daumier's drawings didn't really show what nineteenth-century poverty was about, but rather gave a highly selective view of some truths. Let us then romp through the desolation of modern architecture, and the destruction of our cities, like some Martian tourist out on a earthbound excursion, visiting the archaeological sites with a superior disinterest, bemused by the sad but instructive mistakes of a former architectural civilization. After all, since it is fairly dead, we might as well enjoy picking over the corpse."
Who knew?!?
And they say, history is no mystery. OR When in doubt, blame the butler.
2011.07.11 18:20
Question about Charles Jencks' Declaration
Whether or not Defensible Space was correct in its assessment of Pruitt-Igoe is the real issue.
As far as design of space is concerned, it probably was correct in its assessment.


2011.07.11 17:49
Question about Charles Jencks' Declaration
Jencks: "Several slab blocks of this scheme were blown up in 1972 after they were continuously vandalized. The crime rate was higher than other developments, and Oscar Newman attributed this, in his book Defensible Space, to the long corridors, anonymity, and lack of controlled semi-private space. Another factor: it was designed in a purist language at variance with the architectural codes of the inhabitants."


2011.07.11 15:19
Question about Charles Jencks' Declaration
It wasn't the Purist aesthetic that died with Pruitt-Igoe, rather the Modernist notion that "good form was to lead to good content, or at least good conduct; the intelligent planning of abstract space was to promote healthy behavior" is what died.
Calling out the implosion of several blocks of the Pruitt-Igoe Housing as an historic event and marker of a paradigm shift was rather astute on Jencks' part. I wonder how many other Modernist projects only 17 years old have succumb to implosion prior to that of Pruitt-Igoe. For sure, many fairly young Modernist projects have been imploded since Pruitt-Igoe, but is Pruitt-Igoe perhaps still the youngest Modernist project to have ever been imploded. And, I wonder, how many housing projects like Pruitt-Igoe have been built since the implosion of Pruitt-Igoe. I'd guess very few if not none in the United States, but perhaps such projects remained (or even still remain) in production in lands under Communist regimes.
I was eye-witness to the world's largest building implosion (the roughly 70 years old Sears Philadelphia Headquarters, 1994). It happened so close to where I lived I walked to see it. What's most striking about a building implosion is the immediate and paradoxical manifestation of absence. Jencks advocated that the ruins of the Pruitt-Igoe implosion should remain as "a great architectural symbol. It should be preserved as a warning." Well, I don't think the ruins were preserved, so all that's left are pictures and absence. I think it's fair to say that the implosion of Pruitt-Igoe left behind a certain absence within Modernist ideology as well


2011.07.11 13:01
Question about Charles Jencks' Declaration
Jencks has a vast bibliography, and when you go back and actually read his texts, you find he's a quite good historian. His grasp of an immense amount of material alone is almost enough to garner full respect, but he also processes the material most adroitly. It really isn't as facile as it looks.
As you read The Language of Post-Modern Architecture, always keep in mind the first two paragraphs of the 'Introduction'.
The last sentence of paragraph one: Like its progenitor the [Post-Modern] movement is committed to engaging current issues, to changing the present, but unlike the avant-garde it does away with the notion of continual innovation or incessant revolution.
The last sentence of paragraph two: The buildings most characteristic of Post-Modernism show a marked duality, conscious schizophrenia.
Regarding 'language' (from the fifth to last paragraph of the 'Introduction':) Modern architecture suffered from elitism. Post-Modernism is trying to get over that elitism not by dropping it, but rather by extending the language of architecture in many different ways--into the vernacular, towards tradition and the commercial slang of the street. Hence the double coding, the architecture which speaks to the elite and the man on the street.
2011.07.11 10:25
Question about Charles Jencks' Declaration
1972: new Yamasaki's going up while old Yamasaki's going down


2011.07.11 09:03
Question about Charles Jencks' Declaration
"Moreover, its Purist style, its clean, salubrious hospital metaphor, was meant to instill, by good example, corresponding virtues in the inhabitants. Good form was to lead to good content, or at least good conduct; the intelligent planning of abstract space was to promote healthy behavior."
It was indeed such naiveté that "died."
I just happened to have reread the first 15 pages of The Language of Post-Modern Architecture (revised enlarged edition, 1977) last week, and was surprised by how much of Jencks' actual argument has been (irresponsibly?) forgotten.
(My argument is that) Since 15 July 1972, architecture has been in an excessively prolonged period of mourning. The 'fancy-dress' was only part of the beginning. I'll be celebrating the anniversary this Friday via reenactment, of course.


2011.06.20 13:41
Old Styles with a Modern Twist
"She suggested I make it look more current (funny how new, creative architecture is defined as anything done in current styles, and anything done in a previous style is imitation)."
Yes, it is funny, because almost all of it boils down to imitation. Even nonneutral's well intentioned advise above imitates (reenacts) what previous others have prescribed as a 'rational' way to justify design decisions.
My advise is to further pursue your initial approach, and when it comes time to justify your rationale, tell them you sincerely think your design solution has a better chance of success at ultimately achieving what it's supposed to.


2011.06.19 15:24
"Gin Fizz Urbanism"
Subject: non-event cities
Date: 2006.02.14
The problem is that it was touted as more--a civic savior and an architectural milestone. Like too many buildings completed since Frank Gehry's Guggenheim Museum in Bilbao, Spain, Hadid's arts center was intended as a larger-than-life phenomenon. But when we're asked to judge architecture on the basis of sensation rather than structure, the result is bound to ring hollow once the crowds move on.
After reading "After the buzz disappears, so do the crowds" I thought of "The Scrapheap of Architectural History." In general, I agree with the views of King and Vanstiphout in that they express things as they really are, where as Bouman expresses a much more virtual view of things.
Are "events" now-a-days actually well masked advertisements?
Is "history" now-a-days a record of well masked advertisements?
Are "non-event cities" now-a-days the bulk of reality?
Is there a reality to architect as event planner?
Subject: non-event cities
Date: 2006.02.14
I don't see King's article about CAC's "failure" as much as I see it about the "failure" of the "buzz." What concerns me is that the buzz too easily becomes the history, and then we're left with a record that is more virtual than real. King brought a lot of (personal) history of the place in the article. He has personal experience about the place before there even was CAC, and I think he makes a valid comparison between the past and the present, and it seems that CAC didn't change all that much as per the buzz. Let's not overlook the fact that this part of Cincinnati really wasn't all that bad before CAC.
from "Plop Plop Fizz Fizz" the last chapter of A Quondam Banquet of Virtual Sachlichkeit.
Alka-Seltzer Urbanism?
2011.06.17 17:18
"Gin Fizz Urbanism"
Orhan, if you haven't already read it, you might be interested in "You Have to Pay for the Public Life" , an essay by Charles Moore first published within Perspecta 9/10, 1965.


2011.06.15 21:34
Name that Architect and Building!!!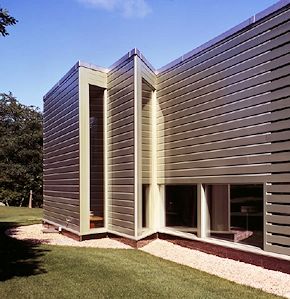 hint: it's one of the buildings featured in appositions.


2011.05.21 10:49
SMALL, BIG, FOG and LEONG LEONG
What we have 'now' (as you've provided evidence to above) is that Mountain Dwellings by BIG and Beekman Tower by FOG and Audi Urban Future by Leong Leong all have a past, a history if you will, that extends back beyond their own existence. Whether wittingly or not, the BIG, FOG and Leong Leong designs all relate (genealogy) back to respective Glen Small designs. (Just as John Stezaker's more recent collage work has a past that relates to some of my collage work from over 25 years ago.)
Conversely, what we also have 'now' (as you've provided evidence to above) is that Turf Town and Copy Cat Skyscrapers and Jungle Theater all have a future beyond their own existence. In this case completely unwittingly, the Glen Small designs all relate (is progeny the converse of genealogy?) forward to respective BIG, FOG and Leong Leong designs. (Just as some of my collage work from over 25 years ago relates forward to John Stezaker's more recent collage work.)
[Coincidentally, the movie I saw last night, The Double Hour, very much plays with the intermingling of a shared past and future, and, in the movie's case at least, the chaos that may well then ensue.]
It is quite common for designs to have a past that extends back beyond their own existence. And, conversely, it is more rare for designs to have a future that extends forward beyond their own existence. I'm not sure how much attention current architectural history pays explicitly to designs that have a future beyond themselves.
What's the best art 20 years from now? OR What's Glen Small designing these days?
[Does seeking precedents... ...finding inspiration play with the intermingling of a shared past and future?]