13 February 1778 Friday
Vases, Candelabra, Grave Stones, Sarcophagi. Tripods, Lamps and Ancient Ornaments volume I


Ancient marble tripods that can be seen in the Villa of the E(excellent) Cardinal Albani outside Porta Salara
To His Excellency Mr. Betsky Current Privy Counselor, Current Chamberlain of His Excellency, President of the Academy of Arts, Head of the Noble Corps of Cadets, Director General of Fabriche, Knight of the Orders of St. Andrew, of St. Alexander, and of St. Anna.
As a sign of respect, the Knight Gio. Batt(ist)a Piranesi.
Cavalier Piranesi del. e inc.


13 February 1812 Thursday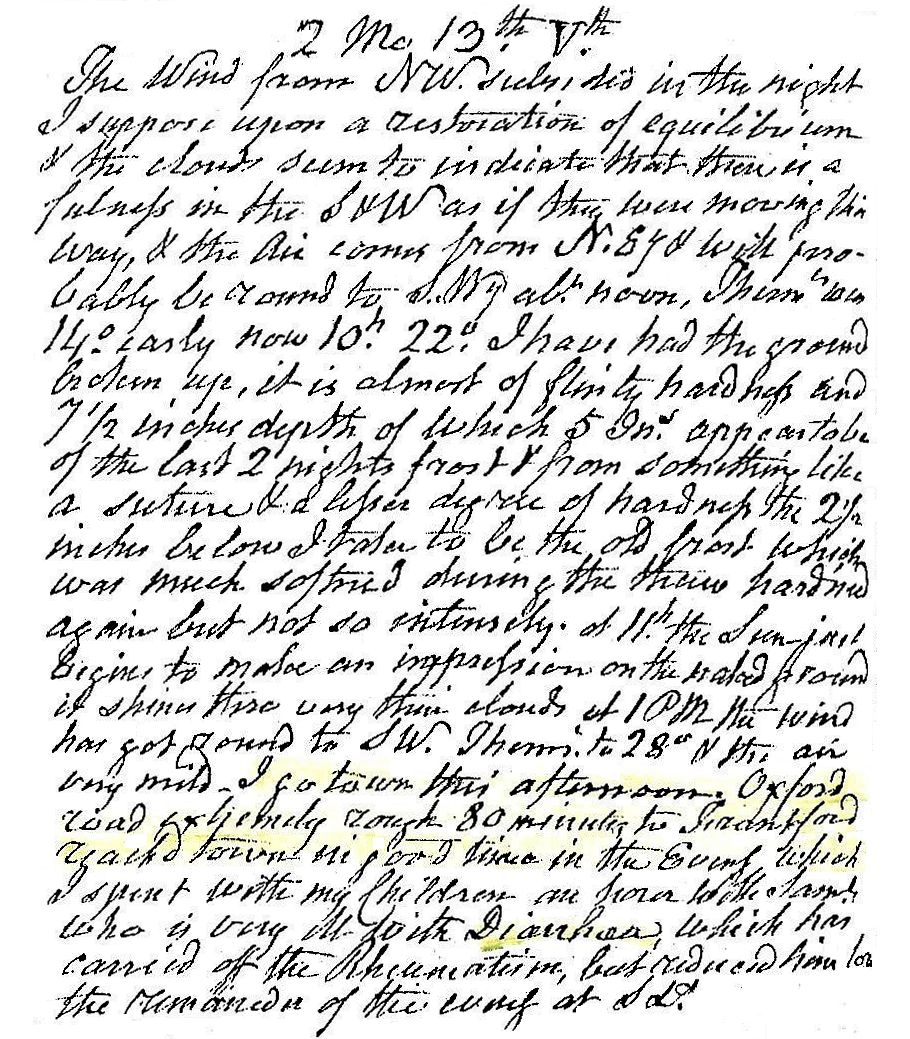 The wind from NW subsided in the night I suppose upon a restoration of equilibrium and the clouds seem to indicate that there is a fullness in the S and W as if they were moving this way. And the air comes NEerly and will probably be round to SWerly about noon. Therm. was 14° early, now 10 o'clock 22°. I have had the ground broken up. It is almost of flinty[?] hardness and 7 1/2 inches depth, of which 5 inches of which appears to be of the last two nights frost and from something like a suture and a lesser degree of hardness. The 2 1/2 inches below I take to be the old frost which was much softened during the thaw, hardened again but not so intensely. At 11 o'clock the sun just begins to make an impression on the naked ground thru very thin clouds. At 1 PM the wind has got round to SW. Therm. at 28° and the air very mild. I go to town this afternoon. Oxford road extremely rough; 80 minutes to Frankford. Reach town in good time in the evening, which I spent with my children, an hour with Samuel who is very ill with diarrhea which has carried off the rheumatism, but reduced him for the remainder of the evening at SL's.


13 February 2023 Monday

For over two and a half decades now, I've always been critically dismissive of Tafuri's assessment of Piranesi's Ichnographia Campus Martius, and today I can plainly explain why: nothing Tafuri wrote put me on the track toward making actual discoveries leading to the ultimate disclosure of Ancient Circuses, Piranesi's final project.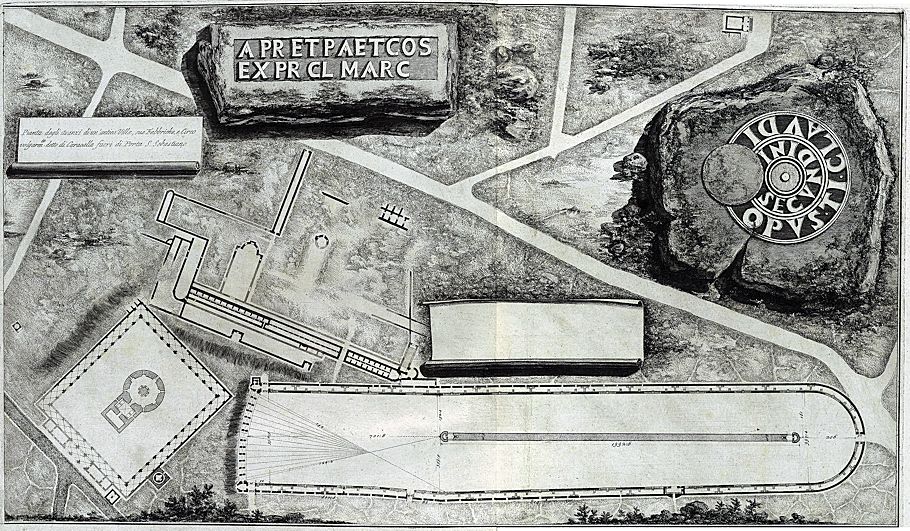 1778